×
Support great opera
Give today to help us unlock $2.5 million with the Artistry Now Matching Fund.
Donate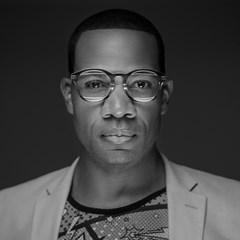 Dr. Derrell Acon
Vice President of People Operations and Inclusion
215.893.5900
acon@operaphila.org
Bass-baritone Derrell Acon holds a doctoral degree in 19th-Century Opera History and Performance and a master's degree from the University of Cincinnati College-Conservatory of Music (CCM). He graduated summa cum laude from Lawrence University with a B.Mus. degree in Voice and B.A. degree in Government, with a minor in Ethnic Studies. Prominent operatic roles include Rocco in Fidelio, Leporello in Don Giovanni, Don Alfonso in Così fan tutte, Kecal in The Bartered Bride, Escamillo in Carmen, and the title role in Don Bucefalo. He is the Associate Artistic Director of Heartbeat Opera in New York City and the Board President of the international grassroots advocacy organization Black Opera Alliance (BOA). 
His experiential workshop "An Absurdist Conversation on Rainbows and COLOR" boldly explored the queer experience within Black culture, while his performance-presentations "Ay Blackity Black; Classical S$#t that ain't Wack," "Old Opera, New Opera, Red Opera, Blues Opera," and "poems are bullsh*t: Demanding Black Space in Opera" explored the barriers inherent to classical music education and performance. Recent consulting and lecturing engagements include Marcus Center for the Performing Arts in Milwaukee, The Glimmerglass Festival, Des Moines Metro Opera, Portland Opera, Opera Philadelphia, Opera Theatre of Saint Louis, International Contemporary Ensemble, Fulbright Association, U.S. Department of State, and strategy sessions with over 35 opera companies of varying budget sizes on equity, inclusion, and organizational strategy. He has worked as the Arts Equity Specialist for the OPERA America New Works Forum and as a leadership councilor for BOA. He has taught at all levels on topics in 19th century opera, Black Art, and artistic activism, including a course entitled "The Musician in Society" at the University of Cincinnati College-Conservatory of Music and an online seminar entitled "Viva VERDI: Why Giuseppe and Gang would be BLM Activists."
Dr. Acon is an Andrew W. Mellon Foundation grantee for his work in challenging the traditional narrative in opera and is a frequent presenter throughout the U.S. at venues such as the National Association for Ethnic Studies and National Association of Negro Musicians conferences, and internationally at venues in Europe and Africa. His publications include "From Without the Veil" ("In Mourning and In Rage" conference papers out of Rome, Italy), "Neglected Legacy" (OPERA America Magazine), "Whence Comes Black Art" (Lawrence University), and "This is Just My Job: Duty and Intervention in Our Fidelio" (Septentrion University Press out of Lille, France).