×
Support the future of Opera
Your gift will be matched during Opera Philadelphia's

year-end challenge!
DOUBLE MY GIFT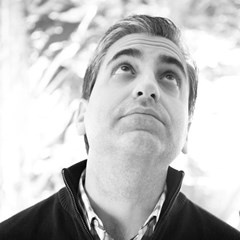 Frank Luzi
Vice President of Communications
215.893.5902
luzi@operaphila.org
As Vice President of Communications, Frank Luzi directs Opera Philadelphia's branding, communications, publications, and social media efforts and has led the company to international media recognition from prestigious news organizations including The New York Times, The Wall Street Journal, The Washington Post, Opera News, The Guardian, The New Yorker, and National Public Radio. He has worked more than 15 years in Philadelphia's arts and culture sector, building campaigns and securing international media coverage as Director of Media Relations for Please Touch Museum and as Senior Press Officer for the Philadelphia Museum of Art, working with media outlets including NBC's Today Show, CBS Sunday Morning, Entertainment Weekly, CNN, PBS, and USA Today. As a journalist, Mr. Luzi has published more than 2,000 articles and reviews. His work has been honored by the Public Relations Society of America, the American Association of Museums, and PR News. He holds a Master's Degree in Creative Writing from West Chester University and a Bachelor's Degree in Journalism from Rutgers University.