×
Support great opera
Give today to help us unlock $2.5 million with the Artistry Now Matching Fund.
Donate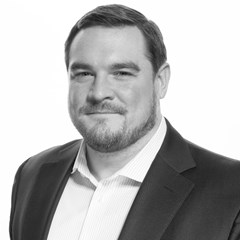 Jeremiah Marks
CFO Client Consultant
RADAR Nonprofit Solutions
jeremiahmarks@radarnp.com
Jeremiah Marks has been with Opera Philadelphia as Chief Financial Officer since 2015. 
A veteran in the opera industry, Jeremiah is a frequent lecturer at the OPERA America Leadership intensive and at performing arts conferences across the country. Prior to Opera Philadelphia, he worked in public accounting, consulting and at Seattle Opera. Jeremiah started his career in opera as a singer and attended the Eastman School of Music. He is a Certified Public Accountant and holds an MBA from the University of Washington. Jeremiah is married to Leslie and has two sons, Tristan and Merrick.