×
Support the future of Opera
Your gift will be matched during Opera Philadelphia's

year-end challenge!
DOUBLE MY GIFT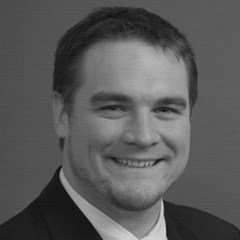 Jeremiah Marks
Chief Financial Officer
215.893.5911
marks@operaphila.org
Jeremiah Marks has been with Opera Philadelphia as Chief Financial Officer since 2015.
A veteran in the opera industry, Jeremiah is a frequent lecturer at the OPERA America Leadership intensive. Prior to Opera Philadelphia, he worked in public accounting, consulting and at Seattle Opera. Marks started his career in opera as a singer and attended the Eastman School of Music. He is a Certified Public Accountant and holds an MBA from the University of Washington and a Bachelor of Business Administration from Baylor University. Jeremiah is married to Leslie Marks and has two sons, Tristan and Merrick.