×
Support the future of Opera
Your gift will be matched during Opera Philadelphia's

year-end challenge!
DOUBLE MY GIFT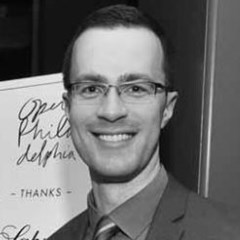 Ryan Lewis
Vice President of Marketing
215.893.5903
lewis@operaphila.org
With thirteen seasons of professional experience in the opera industry, Ryan Lewis joined Opera Philadelphia in October 2012. He is responsible for planning and executing multi-channel sales, and advertising, generating a combined $2.6M in annual earned and contributed revenue. He previously served in marketing leadership positions at the John F. Kennedy Center for the Performing Arts and Washington National Opera. Mr. Lewis received a degree in vocal performance from the University of Maryland-College Park.