Reimagine the Composer
A roundtable conversation with composers Courtney Bryan, Erin Busch, Melissa Dunphy, and Tanyaradzwa Tawengwa, moderated by Sarah Williams, talking about their experience in the industry, ideas around inclusion and the way we classify composers, opera, or the classical arts.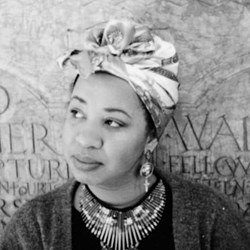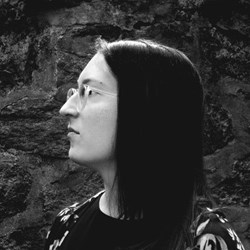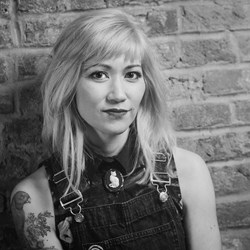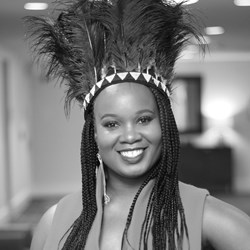 Courtney Bryan
Courtney Bryan is "a pianist and composer of panoramic interests" (New York Times). Her music is in conversation with various musical genres, including jazz and other types of experimental music, as well as traditional gospel, spirituals, and hymns. Bryan has academic degrees from Oberlin Conservatory (BM), Rutgers University (MM), and Columbia University (DMA) with advisor George Lewis, and completed postdoctoral studies in the Department of African American Studies at Princeton University. Bryan is currently the Albert and Linda Mintz Professor of Music at Newcomb College in the School of Liberal Arts, Tulane University and a Creative Partner with the Louisiana Philharmonic Orchestra. She was the 2018 music recipient of the Herb Alpert Award in the Arts, a 2019 Bard College Freehand Fellow, a 2019-20 recipient of the Samuel Barber Rome Prize in Music Composition, and is currently a recipient of a 2020-21 Civitella Ranieri Fellowship, and a 2020 United States Artists Fellow.www.courtneybryan.com
Erin Busch
Erin Busch is a composer and cellist residing in Philadelphia, where she is currently Ph.D candidate in composition at the University of Pennsylvania studying with Anna Weesner and Tyshawn Sorey. She has been commissioned and performed by the Albany (NY) Symphony, the Philadelphia Orchestra String Quartet, the TAK Ensemble, the Amorsima Trio, the Philadelphia Charter – A String Theory School, Matthew Levy of the PRISM Quartet, and Network for New Music. Recently named one of Yamaha's 40 under 40 music educators, Erin is the founder and executive director of the Young Women Composers Camp (YWCC), a summer composition camp for female, trans, and nonbinary composers between the ages of 14 and 19. The camp aims to amplify the voices of young marginalized composers, to allow them access to a high level of musical training, and to work towards a more equitable and diverse composition field. During the two–week program, students participate in college–level coursework, receive private lessons, and receive a world premiere of a new work. 
Melissa Dunphy
Composer Melissa Dunphy first came to national attention when her large-scale work the Gonzales Cantata was featured in The Wall Street Journal, The Atlantic, National Review, Fox News, and on The Rachel Maddow Show; it has been staged as an opera several times, most recently by IN Series in Washington DC. Other notable works include song cycle Tesla's Pigeon, which won first place in the NATS Art Song Composition Award, and What do you think I fought for at Omaha Beach? which won the Simon Carrington Chamber Singers Competition and has been performed nationally by ensembles including Chanticleer and Cantus. Dunphy is the recipient of a 2020 Opera America Discovery Grant for Alice Tierney, a new opera commission by Oberlin Conservatory set to premiere in 2023. She has been composer-in-residence for the Immaculata Symphony Orchestra, Volti, and the Saint Louis Chamber Chorus, and recent commissions include works for Cantus, VOCES8, Mendelssohn Chorus, and Experiments in Opera. Dunphy is also a Barrymore Award-nominated theater composer and Director of Music Composition for the O'Neill National Puppetry Conference. Dunphy has a Ph.D. in composition from the University of Pennsylvania and a B.M. from West Chester University and is on faculty at Rutgers University. 
Tanyaradzwa Tawengwa
Tanyaradzwa Tawengwa-Nzou Mambano (she/her/hers) is a Zimbabwean gwenyambira, scholar, composer, and singer whose creative practice centers on African healing and self-liberation. Tanyaradzwa's music is grounded in the ancestral, Chivanhu canon taught to her by the generations of Svikiro (spirit mediums) and N'anga (healers) in her bloodline.  Tanyaradzwa's work continues in the legacy of her grandfather, Matemai George Chirume Tawengwa who built the Mushandirapamwe Hotel in 1972 — the only African-owned performance space in the Blacks-only township of Highfield during the illegal colonial occupation of Madzimbabwe. Her internationally performed opera "The Dawn of the Rooster" tells the stories of her family during Madzimbabwe's Chimurenga of 1965-1980. Tanyaradzwa is the Founder and CEO of Zimbabwe KIDS Summer Camp (https://www.zimkidscreate.com/), the Founder and Director of MUKA: Mushandirapamwe Knowledge Arts, a cultural arts center based at the Mushandirapamwe Hotel; and the Founder and Music Director of the Mushandirapamwe Singers (https://www.mushandirapamwe-singers.com/). Tanyaradzwa is currently a Hodder Fellow at Princeton University and has held residencies as a Toulmin Creator with National Sawdust and as the inaugural Creative-in-Residence with Castle of Our Skins. She earned her B.A. in Music Composition from Princeton University (cum laude), and her Doctor of Musical Arts in Voice Performance from the University of Kentucky.  
Top