Residency Program
Welcome a residency from Opera Philadelphia to your school and see how the magic of opera can leave a lasting impact on your students

.
Spanning over the course of ten weeks, the Residency Program energizes students around the performing arts—specifically opera. Students have the opportunity to learn from Opera Philadelphia's engaging Teaching Artists as they develop important skills. This cross-curricular offering draws connections to history, literature, and more. Students are ultimately empowered to create, design, and perform an original opera of their own. 
With a focus on social and emotional learning (SEL), the program allows students to grow in an inclusive environment. In addition to academic skills, students develop their abilities to understand emotions, show empathy, maintain positive relationships, and more as they work through an opera with their classmates. 
Beyond developing a greater appreciation for the arts, participating teachers have found that the program helps to foster creativity, increase literacy, and enhance critical thinking. Students of the program continue to speak of their experiences today!  
"I have seen so much growth in my students as a result of this experience. I continue to reference this program in the work we do in the classroom today. I would highly recommend this program to all 

schools

."

 

 
- Celina Velez, Pan American Charter School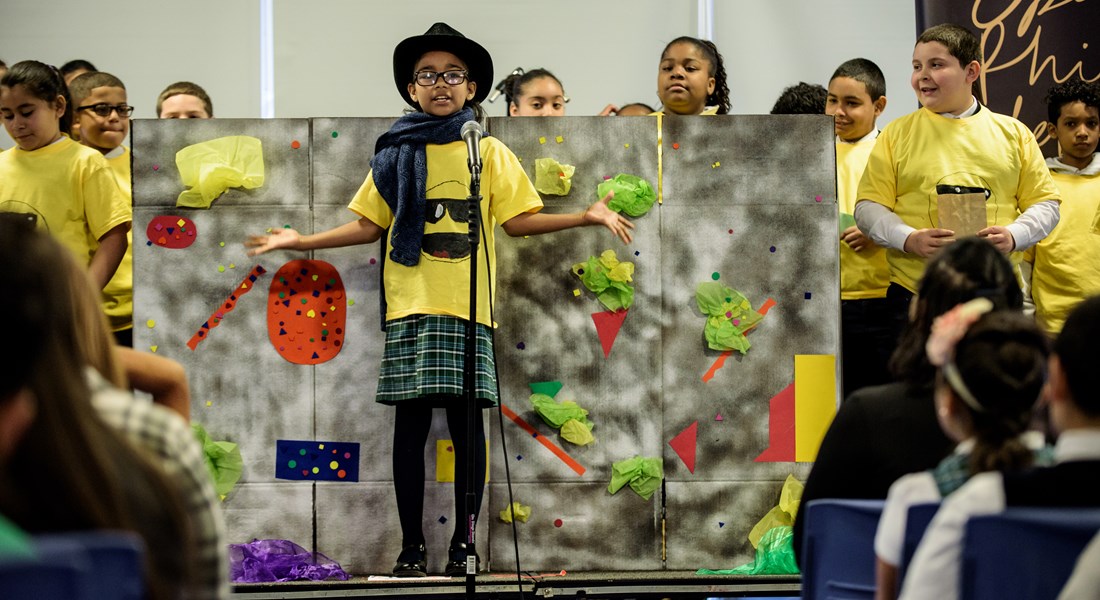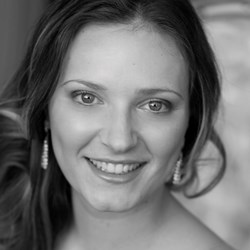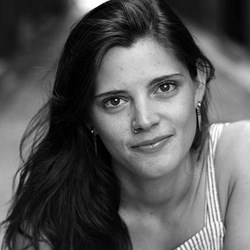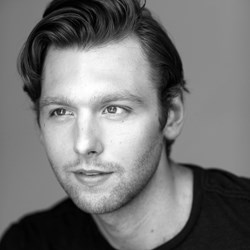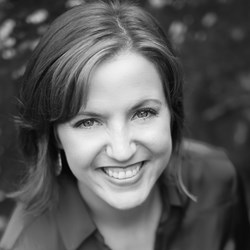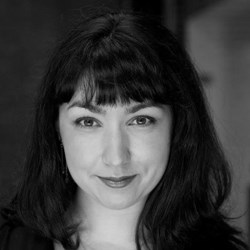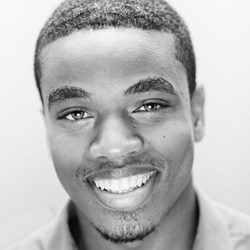 Elise Mark
Elise Mark, described as a "lively presence" with a "clear, expressive lyric soprano voice," was recently engaged in New York as Annina in Amore Opera's La Traviata, and Kitty Bell in Utopia Opera's production of Martha. Past seasons include roles such as Adelaide (The Enchanted Pig) with Steamboat Opera, Notary's Wife (Intermezzo) with Pittsburgh Festival Opera, Adele (Die Fledermaus) with PA Lyric Opera, and Susanna (Le nozze di Figaro) with Opera Libera. Ms. Mark has had the privilege of working as a Young Artist with CoOPERAtive at Westminster Choir College, Pittsburgh Festival Opera, and Steamboat Opera. Ms. Mark is also an active music teacher, maintaining a private studio, directing community musicals and concerts, and holding various classes and workshops throughout the year. Ms. Mark is passionate about creating community through music, and helping others find inspiration through art as both audience members and performers.
Anaïs Naharro-Murphy
Anaïs is a classically trained soprano active in the Philadelphia area as a soloist, choral singer, and chamber musician. Recent highlights include performances as The Plaintiff with Opera Delaware, concerts with the Princeton Singers, and the Mendelssohn Club of Philadelphia. She is also a dedicated teaching artist, currently on staff with Opera Philadelphia, Bright Lights Music Academy, and Paul Michael School of Music. As an avid proponent of music in contemporary culture, Anaïs focuses on premiering new works, making music inventive and interactive, reviving unknown works, or performing works that have been recently re-discovered. Upcoming are world premiere recitals at Wabash College and Spain Arts & Culture on music of exiled Spanish poets. For more information, please visit anaisnaharromurphy.com. In addition to her stage work, Anaïs is also the Artistic Director of ENAensemble. For more information, please visit enaensemble.org.
Garrett Obrycki
Baritone Garrett Obrycki has found success as a leading man across the United States, having performed the title roles in Thomas's Hamlet, Bonnie Montgomery's Billy Blythe and Don Giovanni all with Opera Ithaca and as Atticus Finch's Trainer in David T. Little and Royce Varek'sVinkensport  with Opera Saratoga. Additionally, Mr. Obrycki has recently been seen as Motorcycle Cop/Prison Guard 1 in Dead Man Walking with Opera Delaware, Sprecher in Die Zauberflote with Sarasota Opera and Masetto in Don Giovanni with Baltimore Concert Opera. As a concert soloist, Mr. Obrycki has performed Carmina Burana with Skidmore College Orchestra and Beethoven No. 9 at the Kimmel Center in Philadelphia. A frequent performer of new works, Mr. Obrycki has collaborated with many opera companies on workshops and world premieres, including David T Little's JFK and Missy Mazzoli's Breaking the Waves with Opera Philadelphia and Evan Mack's Roscoe with Seagle Music Colony. As a recitalist, he has performed with Opera Saratoga, Central City Opera, Lynx Project, Patchwork Project and Art of the Heel. Mr. Obrycki has been given praise for his work in The Wall Street Journal, The Times Union and Opera News and has trained with Central City Opera, Sarasota Opera, Opera Saratoga, Middlebury Opera, Princeton Opera Festival, Ohio Light Opera and at the Eastman School of Music. garrettobrycki.com
Amy Spencer
Amy received her Doctor of Musical Arts degree from the University of Texas at Austin. In addition to serving in the classroom as a Teaching Artist for Opera Philadelphia since 2014, she has created curriculum, taught master classes, and authored content for Opera Philadelphia's popular Sounds of Learning books. Amy has been a member of the chorus of Opera Philadelphia since 2007, where she recently appeared in Lucia di Lammermoor, and will appear in La bohème this spring. Through her private teaching studio, Amy has partnered to serve students through the Make-a-Wish Foundation, and has coached young artists at the special request of Pharrell Williams. She has appeared with the Santa Barbara Symphony, Kentucky Opera Rudd Young Artists, New Texas Music Works, Austrian American Mozart Academy, Colorado Lyric Theatre Festival. In the Philadelphia area, Amy has appeared with Bristol Riverside Theatre, the Philadelphia Singers, Children's Opera Box, and in solo cabaret performances.
Karina Sweeney
Karina Sweeney is a mezzo-soprano from Annapolis, Maryland. Ms. Sweeney has been a member of the Opera Philadelphia chorus since 2013, and a Teaching Artist with Sounds of Learning since 2016. Her roles include Marilyn Monroe/Canny in the world premiere of ANDY: A Popera (Opera Philadelphia and Seattle Symphony), Mrs. Nordstrom (A Little Night Music), Siebel (Faust), Mother (Hansel and Gretel), Hippolyta (A Midsummer's Night Dream), Prince Orlofsky (Die Fledermaus), Flora (La Traviata), and Marcellina and Cherubino (Le Nozze di Figaro). Recent concert engagements include the Soloist in the Duruflé Requiem, Soloist in the Bach Mass in B minor, Soloist in Handel's Messiah, and other choral concert engagements with the Philadelphia Orchestra Symphonic Voices and the Mendelssohn Club of Philadelphia. She holds a Bachelor of Science from Towson University, and a Masters of Music from West Virginia University.
D'quan Tyson
D'quan Tyson is a freelance performing and teaching artist hailing from East Stroudsburg, Pennsylvania. In 2016, he graduated with his Bachelors of Music; Vocal Performance degree from Ithaca College and has actively been pursuing outlets to express his passion for music both within the opera and commercial realm. Through Opera Philadelphia's Sounds of Learning program, D'quan has had the opportunity to go into a myriad of classrooms to engage students in the multi-dimensional art form that is opera! While his background is not necessarily in education, he has found it immensely rewarding getting to work with students and seeing their growth and retention from class to class. He is in his second year as a teaching artist and hopes to actively start auditioning and performing with local professional choirs in the near future. He strives to continuously incorporate Andrea Bocelli's idea that "All this is well worth it because opera offers such deep sensations that they will remain in a heart for a lifetime."
Top