Opera and Arts Sanctuary
Classical & hip-hop in schools
Hip H'opera
Hip H'opera, a partnership between Opera Philadelphia and Art Sanctuary, is a collaborative project that combines classical music style with hip-hop sounds to create a compelling new operatic experience.
Beginning with an initial project in 2007, students in Art Sanctuary's North Stars after-school program wrote poems that were set to music by classically trained composers. The resulting song cycle was performed by classically trained singers, string quartet, piano, and chorus for two sold-out audiences at North Philadelphia's Church of the Advocate and a standing-room-only reprise at the Kimmel Center for the Performing Arts. At each performance, the North Stars students read their poems alongside the professional musical performers.
Schools
In 2012, a new, three-year program was piloted with four Philadelphia high schools:
Esperanza Academy Charter School
Kennsington Creative and Performing Arts High School
Mastery Charter School - Lenfest Campus
South Philadelphia High School
Discover more about the current participating schools.
Phase 1
In year one, the students learned the esthetics of opera and hip hop. They also engaged in writing prompts through which they shared their stories of family, struggle, neighborhood, and future dreams. In phase two, students joined an afterschool arts immersion program led by teaching artists. Students explored dance, theater, spoken word, and visual art, learning how each of these disciplines integrated into the worlds of opera and hip hop.
Phase 2
Also during phase two, composer Daniel Bernard Roumain (DBR) and spoken word artist and dancer/choreographer Marc Bamuthi Joseph were brought on to write the score and libretto, respectively, of a new 60-minute opera inspired by the Phase 1 student writings. The work is scheduled to be produced as part of Opera Philadelphia's Opera in the City initiative.
Phase 3
In phase three, happening now, students build upon the work begun in phase two, learning about career opportunities in the arts and participating in the development of Roumain and Joseph's opera.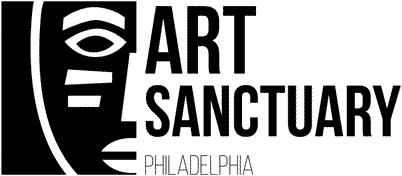 The Hip H'opera Program exposes students to a variety of artistic disciplines and creates unique opportunities for interactive learning.
It aspires to be a model for schools across the country by bridging artistic genres, using the power of musical storytelling to empower students, and augmenting the standard curriculum.
Continue to visit this page for future updates on Hip H'opera. For more information about Hip H'opera, call 215.893.5927.
Hip H'opera is made possible with support from The John S. And James L. Knight Foundation and the Wyncote Foundation.
Top