Dress Rehearsal Program
Plan a field trip to the opera or experience performances on-demand with operaphila.tv and expand the possibilities of learning.
This season's Dress Rehearsal Program offers a hybrid model that gives teachers and students the opportunity to engage with opera in countless ways. Through live and digital performances, your students will be able to dive into new stories that inspire meaningful conversations in your classroom. Designed for students in grades 5-12, this FREE program makes connections across curriculums with lessons from music and language arts, to social studies, foreign language, and more.
Registration for the 2021-2022 Dress Rehearsal Program will begin in August!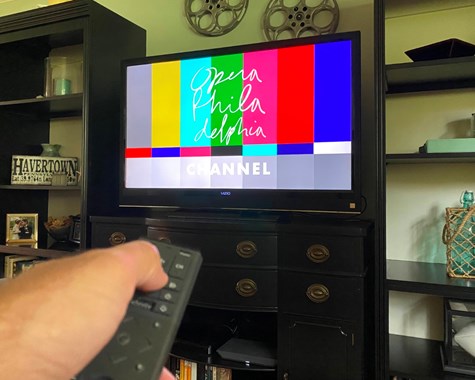 The following productions will be included in this season's hybrid program:
ON STAGE:
Oedipus Rex + Lilacs (January 2022)
Rigoletto (April 2022)
STREAMING:
Opera Philadelphia will set you up to succeed in a virtual environment.
With school accounts to the Opera Philadelphia Channel (operaphila.tv), teachers and students will be able access performances at any time.
As part of the program, participating teachers will be invited to a virtual professional development session that introduces curriculum available for the production(s) of their choice.
An online student guide specific to each production will be made available to teachers and students.

Opera Philadelphia staff will serve as a resource to 

teachers providing strategies and guidance on ways to integrate curriculum with established learning plans.

Opera Philadelphia has partnered with Art-Reach, Inc. and Nicole Sardella to provide Audio Description for productions in the program. 

Learn more>>
The Dress Rehearsal Program is offered to 5-12 schools across Greater Philadelphia at no cost.