Opera on the Mall
Stay tuned for more information about Opera on the Mall during Festival O19!
We express our deepest thanks to all of those who provided support for Opera on the Mall through direct contributions and through our crowdfunding campaign. It is because of you that the entire Philadelphia community is invited to attend a free HD screening of the opera at Opera on the Mall.  Add your support!
Thank You to our Sponsors and Partners!
Opera on the Mall is presented through the John S. and James L. Knight Foundation and PNC Arts Alive and made possible by PECO, the Mazzotti/Kelly Fund-BBH of the Philadelphia Foundation, Drs. Beverly Lange and Renato Baserga, the Virginia Brown Martin Fund of the Philadelphia Foundation, the Hamilton Family Charitable Trust, and Ms. Robin Angly and Mr. Miles Smith.
Sponsors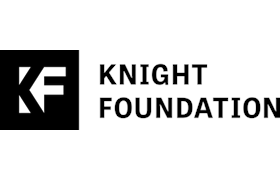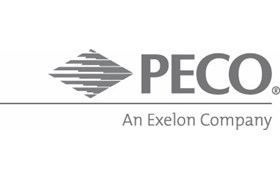 Additional funding was received from more than 200 generous individuals who supported Opera on the Mall through the company's first-ever crowdfunding campaign:
Anonymous (43), Janis and Robert Ackerman, Rebecca Ackerman, George Ahern, Jennifer Aiello, Mr. John R. Alchin and Mr. Hal Marryatt, Sarah Alderfer, Marita Altman, Rob and Kathi Ambrogi, Zoë Artz, Linda Baily, Christine Barbieri, Myron and Sheila S. Bassman, Christina M Bauers, Eugene and Virginia Beier, Liz Bligan, Pamela Blizzard, Michael Blumenfeld, Michael Bolton and Peter Keleher, Kellie Bowker, Kelly Brennan, Bridy Family, Christine W. Broome, Peter Burwasser, M. Callen, Gwen Camp, Margery Chaikin, Maria Cipollone, Kate Clayton, Peter Cline and Adrienne Chapman, Jill Coghlan, Sharon Coleman, Shannon Coulter, Nicholas Croft, Janet Cunningham, Mark and Peggy Curchack, Gayle DeDe & Edwin Maas, Diana and Michael Demarest, Eugene Desyatnik, David B. Devan & David A. Dubbeldam, John Driscoll, Arlene and Larry Dunn, Sandra Dunn, East Montco Optimist Club, Shannon Eblen, Grace Ford Ecclestone, Edward and Rachel Eitches, Mario and Suzanne Ercole, Efrie and David Escott, Tom Faracco, Jake & Amanda Feifer, Michael Feighan, Rick Fitzgerald & Marilyn MacGregor, Tricia Arter Flanagan, Maryann Ford, Judy Fowler, V. Shayne Frederick, Allen R. and Judy Brick Freedman, FRIEDA for generations, Dr. Fredrica Mann Friedman, Francesca Gallo, Valerie V. Gay, Philip Gentry, Laura Gibson, Harry S Glaze, Jennifer Golda, Toni Alperin Goldberg, Sandra Graham, Michael Griffin, Catherine Grimes, Eileen Grycky, Teddy Gumbleton, Alan Harler, Kate Heaney, Yan Hedgsky, Sarah Hegarty, Hannah L. Henderson, Katie Hirschbock, Seth Hoff, Maureen Holland and Lisa Campbell, Mary Lou Holmes, Robert and Esther Hornik, Brian Hylton, Integrated Dental Care: Dr. Scott Nakamura, Lisa Marie Ivory, Erica D. Jenkins, Jennifer Johnson and Charlann Rockhill, Mrs. Terri C. Jones, Yanick Joseph, Jeffrey R. Jowett, Karina Kacala, Ms. Caroline J. Mackenzie Kennedy, Michael Knight, Michelle Devan Knight, Tom and Anne Kohn, Connie Krosney, Pete LaBriola, Elizabeth Larsen-Silva, John Ledlie, Judy and Peter Leone, The Lesser Family, Dick Liberty, Carol and Howard Lidz, Nadine Lomakin & Michael McPhilmy, Frank & Rebecca Luzi, Alison Macindoe, Barbara A Magaw, Rachel Mancini and Orlando Almonte, Cicely and Derren Mangum, Lucy and Rose Marone, Jessica Massart, Christine McAuliffe, Darrin McBride, Rachel McCausland and Robert McClung, Larry McIntyre, Jennifer McKay & Lee Shreve, Linda Melonson Glasper, Daniel K. Meyer, M.D., Karen Milanese, Kinsey Miller, Rebecca Moore, Heather Murphy, Gina Napolitano, Abigail and Mark Nestlehutt, Janet Neukirchner, Niki & Jorge, Naomi Orwin, Michael Palazzo, Don and Barbara Parman, Jess Pastore, Christiane Pelz, Jane G. Pepper, Ellen Grace Peters, Helen Pettit, Jackie Phillips, Philly Music Lab, Ms. Eve-Lena Shermaine Pinder, Karyn Polak, Niffari Poorman, Mathilde Poussin, Katherine Pracht, Nicholas Rapport, Louise and Alan Reed, Echo Reid, Sherri Relerford, Rachel Reynolds, Barbara Rice, Graham & Betsy Robb, Lauren Roberts, Clyde Robinson, Alicia Roja, Gordon and Karen Rose, Catherine L. Ross, Peter J. Ryker, Mona Schnitzler, Nathan and Beth Schultz, Nina Segre & Frank Furstenberg, Harriet and Michael Seidman, Dianne L. Semingson, Steven Semple, David Shengold, Elena Shomos and Zachary Smith, Susan Shulman, Daria Siegel, Jason Horst and Veronica Chapman-Smith, Robert Smith and V. Chapman-Smith, Drs. Richard & Rhonda Soricelli, Joseph Specter, Konnie and Paul Stark, Donna Stasiorowski, Steven & Jackie, Viswa Subbaraman, Lise Suino, Susan G., Stephanie Susman, Karina Sweeney and David Riley, Katherine Syer, Daniel Szyld and Kathleen Ross, Carolyn Thomas, Jacques-Jean Tiziou, Vince Tseng & Geoff Mainland, Celina E Velez, MsEd, Daniel Walber, Clint Walker, RJ Wallner, Shannon Walsh, Susan Walters, Gwendolyn Waltz, S.Y. Wang, Emily Watts, Charlotte and Robert Watts, Donna and Andy Wechsler, Carol and George Weinbaum, Erica Weitze, Cheryl White, AJ Wiley, Elaine and Evan Wilner, Karen Wolf & Edward Oberholtzer, Christine Yoon, Robert Zimet, Gary Zupan
Media Partners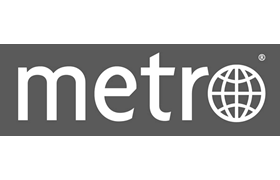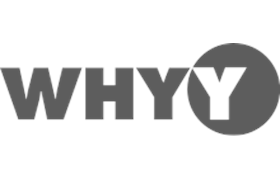 Event Partners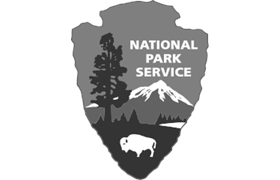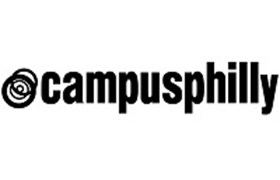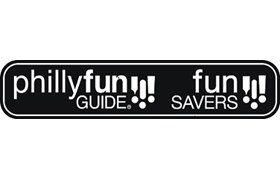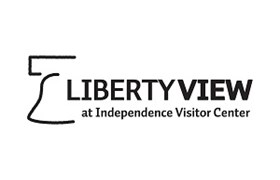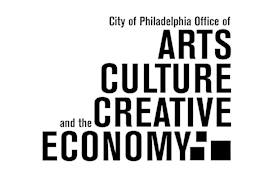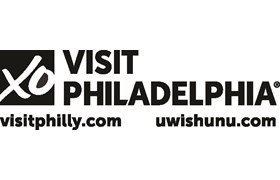 *Read the Registration Giveaway Official Rules. RSVP to attend Opera on the Mall by September 28, 2018 at 5:00 p.m., and you will be automatically entered to win two tickets to our April/May 2019 production of Puccini's La bohème. If you are unable to attend Opera on the Mall but would like to enter the giveaway, email marketing@operaphila.org. In the body of the email, provide your name, street address, and phone number.
Top