Attending a Performance
In an effort to help you have the most enjoyable experience of the opera, we've prepared answers to common concerns and questions.
It is suggested that you arrive 30 minutes before the performance. Please be sure to leave ample time to account for weather, traffic conditions, and parking when traveling to the Academy of Music and the Kimmel Center for the Performing Arts. Out of respect for the artists and the patrons already seated, latecomers will be seated only during appropriate breaks in the performance or at the intermission.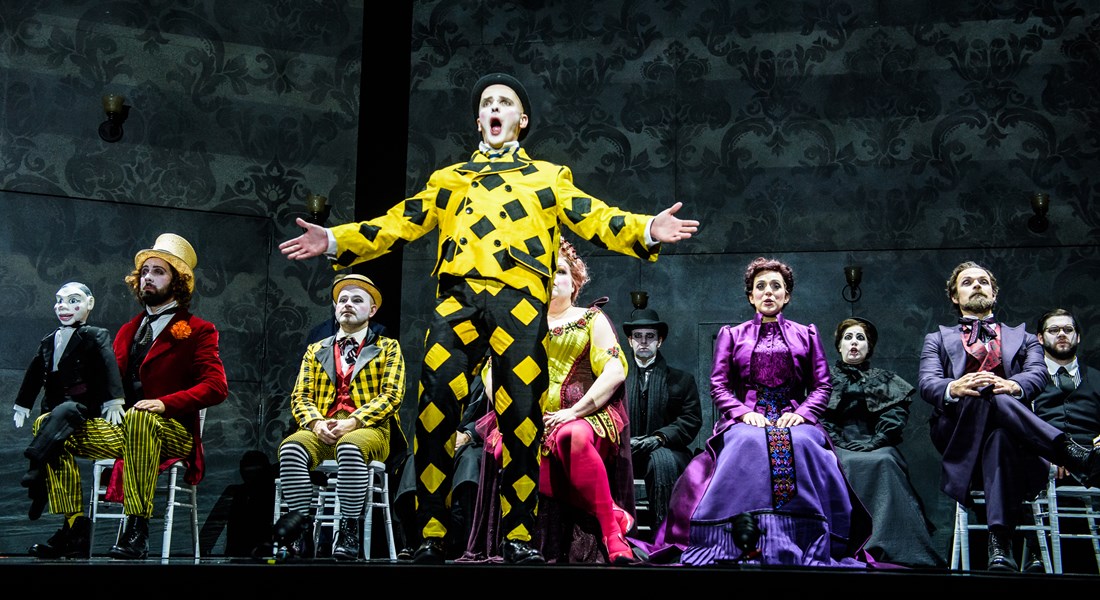 Late Seating Policy
At the request of our patrons, Opera Philadelphia observes the national opera standard of a No Late Seating Policy. While we understand that traffic conditions, public transportation, or weather can have unexpected effects on your arrival at the performance, we wish to minimize disruptions for seated patrons and for artists onstage. Latecomers will be asked to wait in the lobby until intermission. Should you arrive late, the Opera provides video monitors in the lobby where you may watch the performance until you are seated.
Opera Etiquette
Opera Philadelphia does not adhere to a specific dress code other than requiring that you be fully clothed including shoes. We believe the most important thing is that you feel comfortable and enjoy the production.
Accessibility
Wheelchair-accessible seat locations are available throughout Perelman Theater and the Academy of Music. Accessible seats may be purchased online or call 215-893-1999 for location and availability for specific venues and events.
Top