Opera Philadelphia's 2019-2020 Season Launches in September with Third Annual Festival O – Two World Premieres, Two Company Premieres, and More – and Celebrates Music Director Corrado Rovaris's 20th Anniversary
Launching its past two annual seasons with the groundbreaking Festival O has firmly established Opera Philadelphia not only as "one of North America's premiere generators of valid new operas" (Opera News), but as "one of American opera's success stories" (New York Times). Now the company steps boldly into 2019-2020 with the third edition of its festival, O19, which comprises two world premieres, two company premieres, and a series of special presentations, events, and recitals at multiple venues across the city in September. Next, the season spotlights renowned Jack Mulroney Music Director Corrado Rovaris, who leads three productions at the Academy of Music to mark the 20th anniversary of his company debut. As the Washington Post observes: "Opera in Philadelphia really can claim to offer something for everyone."

With a lineup of rarely staged classics, new commissions, and stimulating artistic partnerships, the 2019-20 season underscores Opera Philadelphia's status as "a hotbed of operatic innovation" (New York Times), once again "reaffirming that classical music has a legit place in 21st century American art, and anyone who cares about opera ought to pay attention" (Denver Post). Maintaining artistic momentum while growing the company's impact in the community, the new season also continues Opera Philadelphia's Picture of Giving fundraising initiative, which aims to recapitalize the institution as it works towards a sustainable future.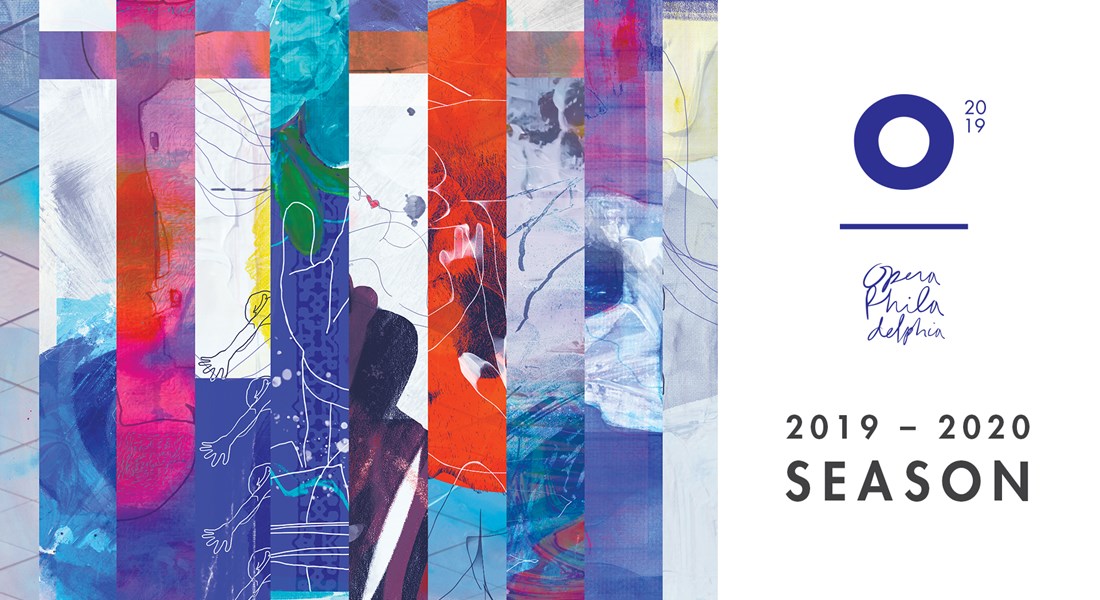 Two major highlights of Festival O19 are the eagerly-awaited company premieres of Prokofiev's comedic gem, The Love for Three Oranges, in a "masterful new production" (Opera News) by South African director Alessandro Talevi at the Academy of Music, and of Handel's Semele, in a new treatment "filled with energetic storytelling" (Opera News) from visionary director James Darrah (Breaking the Waves) at the Perelman Theater.

O19 also features the world premieres of two new commissions. At the Suzanne Roberts Theatre, Philip Venables – "one of the finest composers around" (The Guardian) – teams up with Olivier Award-nominated director Ted Huffman for Denis & Katya, an immersive multimedia chamber opera inspired by the true story of two 15-year-old runaways who died after a three-day stand-off with Russian Special Forces in 2016. At FringeArts, Joseph Keckler – "part operatic wunderkind, part avant-garde troubadour, part comedian from the Theatre of the Absurd" (Out magazine) – headlines Let Me Die, a performance piece interspersing famous operatic death scenes with video and his own signature comedic storytelling.

The Festival O19 Celebration, featuring a solo recital by an artist to be announced at a later date, will be a fundraising event to honor Corrado Rovaris on his 20th anniversary with the company. Four recitals in the Field Concert Hall, showcasing singers trained at the prestigious Curtis Institute of Music and presented in collaboration with Curtis, complete the festival.

The season continues in spring 2020 with two presentations led by Corrado Rovaris, who has "presided over a striking evolution at Opera Philadelphia" (Opera News) since making his U.S. debut at the company in 1999. After leading the Opera Philadelphia Orchestra and Chorus in two February performances of Verdi's Requiem, Rovaris returns to the Academy of Music podium in April for Madame Butterfly, in a new production by Huffman – a hit at Zurich Opera – starring Japanese soprano Eri Nakamura in her company and title role debuts.

Festival O19 packages and full-season subscriptions are now on sale at operaphila.org, or by calling 215-732-8400 (Monday through Friday, from 9 a.m. to 5 p.m.). Single tickets will go on sale on May 15 at operaphila.org or by calling 215-732-8400.

About the Festival O19 productions (Sep 2019)
Denis & Katya
Music by Philip Venables | Libretto by Ted Huffman
World Premiere
Co-commissioned and co-produced by Opera Philadelphia with Music Theatre Wales and Opéra Orchestre National Montpellier
Sep 18, 19, 21, 22, 23, 25, 26, 28 & 29, 2019
Suzanne Roberts Theatre
Performed in English and Russian with English supertitles
 O19 launches with the world premiere production of Denis & Katya, a new chamber opera commissioned and produced by Opera Philadelphia in collaboration with Music Theatre Wales and Opéra Orchestre National Montpellier. Composed by Philip Venables to a libretto by celebrated director Ted Huffman, the new opera is based on the November 2016 story of 15-year-old runaways Denis Muravyov and Katya Vlasova, who died after a three-day stand-off with Russian Special Forces. The teens live-streamed their last hours on several social media platforms, creating a real-time voyeuristic spectacle and leaving behind a trail of devastating video footage that captured their drinking, smoking, cuddling, and crying as they prepared to die. On the chilling livestream, Katya stated, "We have zero options."
Opera Philadelphia's premiere production stars "roaring baritone" (Opera News) Theo Hoffman, a 2016 Grand Finalist in the Metropolitan Opera National Council Auditions, alongside Siena Licht Miller, known for her "polished mezzo glow" (Philadelphia Inquirer). Besides weaving together original video footage, social media messaging, and stylized dramatization to re-create the teens' harrowing last days, Denis & Katya breaks the fourth wall to examine the vast public response to these events, what that reveals about our society, and what it means to make an opera out of it. Huffman explains:
"I came across the story of Denis and Katya – as many others did – through a Facebook news item, a promoted link: two angelic faces over a lurid headline comparing them to Romeo and Juliet. The story had been chosen for me by an algorithm. I clicked. I forwarded the link to Phil and we started to chat about them, not only about their story but why we had been drawn into it, how it was that the internet cycle of news had brought them to us – these two, chosen from among what must have been thousands of tragic deaths and suicides that day, that week, that month, in the world.
"There is something undeniably theatrical about [Denis and Katya's] last days. They chose to put themselves on camera. They created the spectacle, or at the least they created the content for spectacle. They were also scared 15-year-olds, surrounded by adults pointing assault weapons at them. Now they are clickbait. They are a means to making advertising money. Their photos, alive and dead, are, in the darker corners of the internet, a fetishized sexual commodity."
Venables's music is often concerned with violence, politics, and speech. Denis & Katya marks his second collaboration with Huffman, who previously directed the sold-out world premiere production of the composer's opera 4.48 Psychosis at London's Royal Opera House. Hailed as "a masterpiece" (Opera News) and "a new brand of opera" (The Times of London), 4.48 Psychosis was based on the final play by Sarah Kane, and went on to win the 2016 UK Theatre Award for Opera, the 2017 Royal Philharmonic Society Award for Large-Scale Composition, and the 2017 British Composer Award for Stage Work, besides scoring nominations for Olivier and Sky Arts South Bank Awards. 4.48 Psychosis received its U.S. premiere earlier this year at New York's Prototype Festival, prompting Alex Ross in the New Yorker to call Venables "a composer of considerable refinement" and "an arrestingly original musical personality."

Working alongside Venables and Huffman is co-creator and dramaturge Ksenia Ravvina, a Russian-born theater director and writer whose interdisciplinary approach embraces visual, music, and performing arts. Active in the Frankfurt theater scene, she is currently developing projects in collaboration with Radialsystem V Berlin. Emily Senturia, who was assistant conductor for O18's world premiere of Sky on Swings by Lembit Beecher and Hannah Moscovitch, is music director of Denis & Katya. One of six participants in the Hart Institute for Women Conductors at The Dallas Opera, Senturia has conducted with Hawaii Opera Theatre and West Edge Opera.
Semele
Music by George Frideric Handel; libretto based on a play by William Congreve
Original story from Ovid's Metamorphoses
Company Premiere | New Production
Co-produced by Opera Philadelphia and Opera Omaha
Sep 19, 21, 24, 26 & 28, 2019
Perelman Theater
Performed in English with English supertitles
O19 continues with the company premiere of Handel's 1744 English-language opera, Semele. With a libretto that Restoration playwright William Congreve derived from one of the more sexually charged myths in Ovid's Metamorphoses, Semele is a story of unbridled lust, jealousy, and revenge that – despite featuring some of Handel's most glorious orchestral music and virtuosic vocal writing – was initially suppressed after a handful of performances.
Now, some 275 years after its debut, his Baroque masterpiece comes to Philadelphia in an original treatment by James Darrah, the"incredibly ingenious, creative, and talented" director (Huffington Post) behind Opera Philadelphia's award-winning world premiere of Breaking the Waves. Co-produced by Opera Philadelphia and Opera Omaha, the inventive new staging features choreography and animated projections, and stars Grammy Award-winning soprano Amanda Forsythe in her company debut as Semele, with mezzo Daniela Mack, who previously dazzled Opera Philadelphia audiences in the title role of 2017's Carmen, in the dual roles of Juno and Ino. Tenor Alek Shrader, last seen in 2015's La traviata, lends his "disarming warmth" (Opera News) to the roles of Jupiter and Apollo, with the "consistently excellent" (New York Times) countertenor Tim Mead as Athamus. Bass Alex Rosen makes his company debut as Cadmus and Somnus, with soprano Sarah Shafer, whose Adina was a highlight of 2016's The Elixir of Love, returning as Iris. Gary Thor Wedow (of O17's War Stories) conducts the Opera Philadelphia Orchestra.
The Love for Three Oranges
Music by Sergei Prokofiev
Libretto by Sergei Prokofiev and Vera Janacopoulos
Based on the play by Carlo Gozzi
Company Premiere
Production from Maggio Musicale Fiorentino
Sep 20, 22, 27 & 29, 2019
Academy of Music
Performed in English with English supertitles
 For the second company premiere of the festival, Opera Philadelphia presents The Love for Three Oranges, a fantastical fairy tale based, like Puccini's Turandot, on a play by Carlo Gozzi. Although Prokofiev's opera received its 1921 world premiere in Chicago, today it is rarely seen in the States, and is best known only for its iconic "March." Yet thanks to its playful satire and a "score [that] bubbles with invention and high spirits" (Gramophone), the opera has been a European staple for almost a century.

The Love for Three Oranges makes its long-awaited Philadelphia debut in the production by South African director Alessandro Talevi that "turned out to be the real highlight" (Opera News) of Florence's Maggio Musicale, where it debuted in 2014. Featuring an elaborate, trompe l'oeil proscenium arch and oranges reminiscent of Fabergé eggs, in Talevi's hands Prokofiev's comic gem becomes grand opera with a Russian twist. Bass-baritone Zachary Altman lends "the beauty of his voice" (San Francisco Classical Voice) to the role of the melancholy prince, with soprano Wendy Bryn Harmer, who is featured in the Metropolitan Opera's DVD recordings of The Magic Flute and Ring cycle, as Fata Morgana, the witch who curses him. Bass Scott Conner brings "sonorous command" (Cleveland Plain-Dealer) to the King of Clubs, the prince's father; tenor Barry Banks, who boasts "the same combination of tonal sweetness and pinging clarity that made Pavarotti famous" (Telegraph, UK), portrays Truffaldino, the court jester; and soprano Tiffany Townsend and mezzos Katherine Pracht and Kendra Broom undertake the roles of the three princesses. Under the leadership of Corrado Rovaris, the opera – a longtime favorite of the maestro's – also showcases the superlative voices of the Opera Philadelphia Chorus.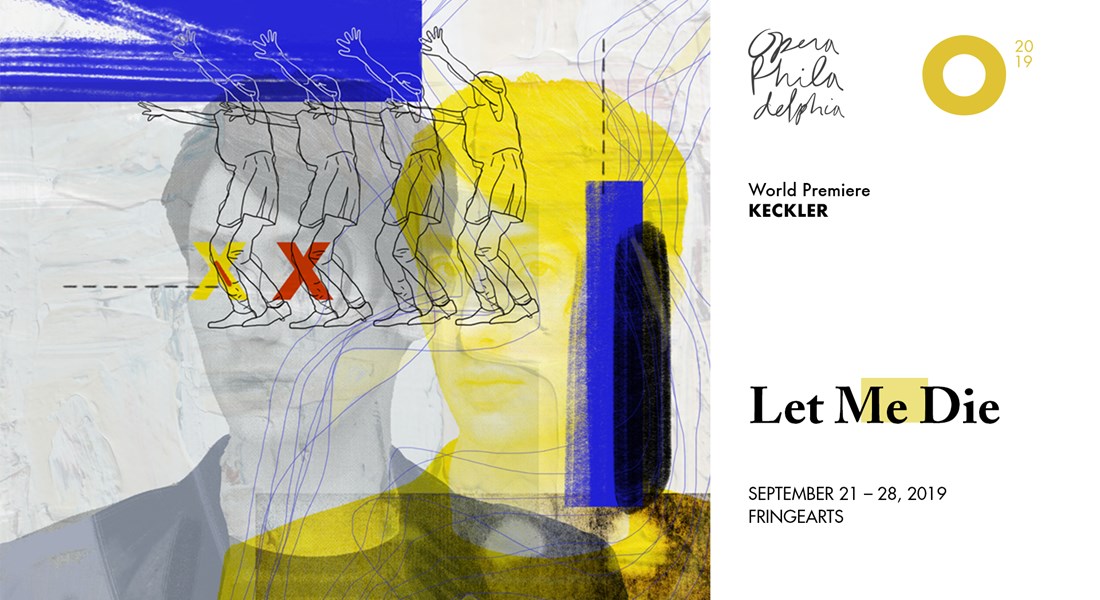 Let Me Die
Joseph Keckler
World Premiere
Presented in partnership with FringeArts as part of the 2019 Fringe Festival
Sep 21, 22, 25, 26, 27 & 28, 2019
FringeArts
Performed in English and other languages with English supertitles
 "A major vocal talent whose range shatters the conventional boundaries" (New York Times), Joseph Keckler combines sharp wit with a rich, versatile voice. O19 presents the world premiere of his performance piece Let Me Die, in which, to piano accompaniment, he interweaves death scenes from dozens of canonic operas with video and his own signature storytelling. Keckler began developing the work during a residency at the University of Michigan School of Art and Design, before presenting it as a four-hour work-in-progress preview at Detroit's Museum of Contemporary Art in 2015. As Hyperallergic then noted: "What begins as funny becomes increasingly tragic. Keckler's power as a singer and his commanding stage presence draw the audience out of the comedy of the work – but then he punctuates the drama with humorous commentary."
Named 2013's Best Downtown Performance Artist in New York (Village Voice), Keckler has appeared at international venues including Paris's Centre Pompidou, Miami's Art Basel, New York's UCB Theatre, Austin's SXSW festival, and LA's Adult Swim Festival. Also a writer, artist and humorist, his book, Dragon at the Edge of a Flat World, was published by Turtle Point Press in 2017. About Let Me Die, he says:
"I am primarily interested in language, the way death figures into conversations about opera, or the classics in general – 'opera is dead,' or 'it's not dead,' or 'the audience is dying' – and the way it figures into the form. There's some mirroring going on there. The form itself becomes personified, and I'm working with this personification, treating the form like a character, or like a body. Many times, the characters dying in opera are driven to kill themselves because they cannot be with the person they love, or have been abandoned, because of some troubled relationship. I do appreciate a good death aria and the paradoxical way that a character who is supposedly fatally wounded or otherwise enfeebled can deliver the most arresting and even technically demanding lament – a representation of the body failing via a virtuosic display that requires so much of the body. But that's the way opera works."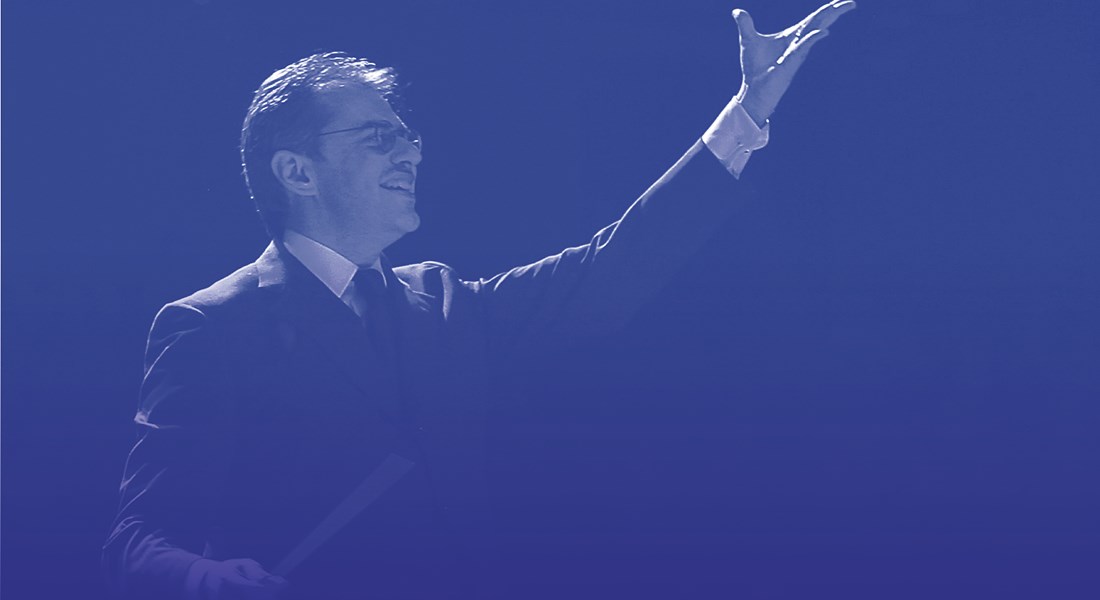 Festival O19 Celebration
Sep 21, 2019
Academy of Music
Opera Philadelphia celebrates Festival O19 – and honors Jack Mulroney Music Director Corrado Rovaris on his 20th anniversary with the company – in a festive evening at the Academy of Music. Crowned by a recital by an artist to be announced at a later date, the evening includes a seated dinner on the Academy of Music stage, where patrons will be surrounded by the exquisite set of The Love for Three Oranges.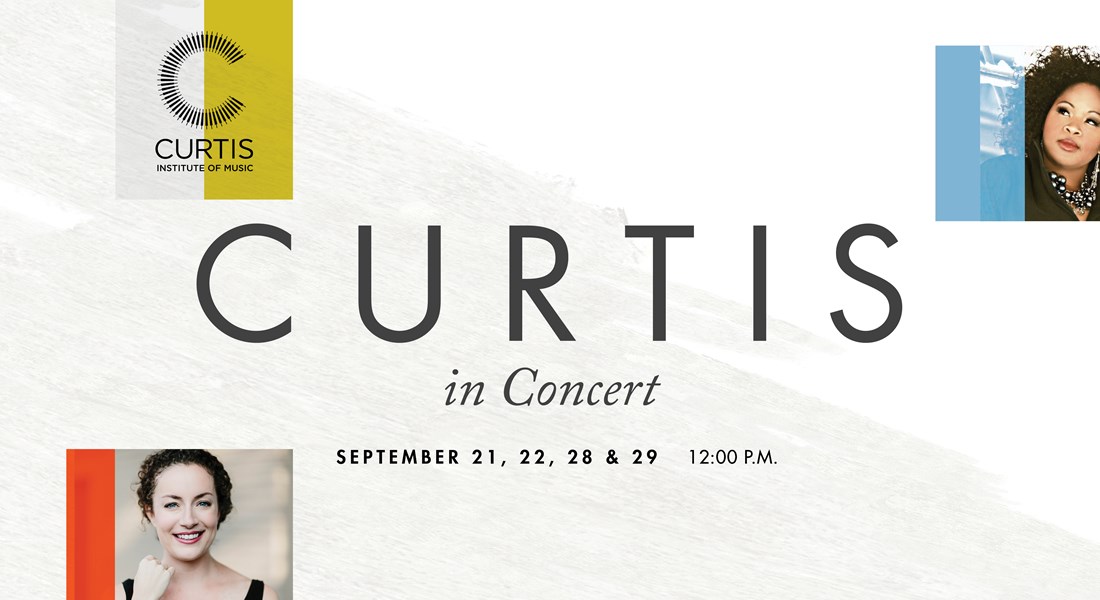 Curtis in Concert
Co-presented with the Curtis Institute of Music
Sep 21, 22, 28 & 29, 2019
Field Concert Hall 
Building on the success of Festival O18's "Fridays at Field" recital series, emergent singers trained at Philadelphia's prestigious Curtis Institute of Music once again perform in recital at the historic and intimate Field Concert Hall. Hailed as "a delightful afternoon" (Parterre), the series has been expanded for O19, with separate Saturday and Sunday recitals repeated over both weekends of the festival.

Two recent Curtis graduates will star in the recital series: Philadelphia native Karen Slack, a soprano blessed with a "warm and rich voice" (Opera News), and Rachel Sterrenberg, whose "rich, iridescent soprano" (Financial Times) is familiar to Opera Philadelphia audiences from her leading roles in The Magic Flute and Charlie Parker's Yardbird. Full details on singers and repertoire will be announced at a later date.
About the Spring 2020 productions
Requiem
Music by Giuseppe Verdi
Jan 31 & Feb 2, 2020
Academy of Music
Performed in Latin
 A setting of the Roman Catholic mass for the dead for 80 instrumentalists, 100 choristers and four soloists, Verdi's Requiem explores the full range of human emotions, its combination of operatic drama and passion with superlative chorus and solo writing prompting NPR to dub it "a conductor's dream come true." Jack Mulroney Music Director Corrado Rovaris leads the Opera Philadelphia Orchestra and Chorus in two dramatic concert performances of the Italian masterwork on the Academy of Music stage. There they will be joined by a stellar quartet of soloists: soprano Leah Crocetto, who impressed the New York Times with her "agile coloratura technique and a feeling for the Italianate style"; mezzo Daniela Mack, as seen in O19's Semele; Evan LeRoy Johnson, whose "bright, radiant tenor … makes you pay attention" (BR Klassik, Germany); and South Korean bass In-Sung Sim, known for his "deep bass and unstoppable dramatic sense" (Opera Online).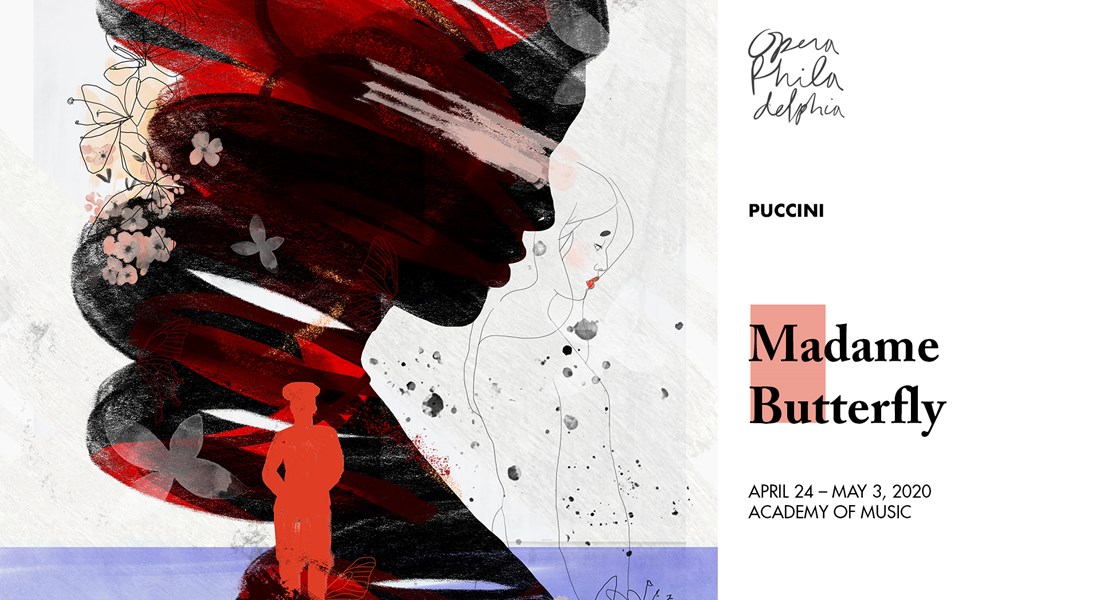 Madame Butterfly
Music by Giacomo Puccini; libretto by Luigi Illica and Giuseppe Giacosa
Production from Zurich Opera
April 24, 26 & 29, May 1 & 3, 2020
Academy of Music
Performed in Italian with English supertitles
 When it premiered at Zurich Opera in late 2017, director Ted Huffman's new production of Madame Butterfly impressed Opera News as "a treasure that will provide fond memories for a long time." Of the director's decision to set Puccini's opera in its originally specified era and location, the review continued, "Michael Levine's luminous sets, Annemarie Woods's glorious costumes and Franck Evin's masterly lighting all enhanced a production that offered proof that a 'traditional' approach need not lack excitement, credibility, and passion."
Having recently delighted audiences as Clorinda in La cenerentola at the Vienna State Opera, Mimì in La bohème at the Teatro Municipal de Santiago de Chile, and Liù in Turandot at London's Royal Opera House, Covent Garden, Japanese soprano Eri Nakamura – "a wonderfully characterful singer" (Gramophone) – makes her company and role debuts as Cio-Cio-San, opposite "first-rate tenor" Bryan Hymel (New Yorker) as Pinkerton. Both making company debuts, baritone Anthony Clark Evans, a Grand Finals Winner at the Metropolitan Opera National Council Auditions, sings Sharpless, and mezzo Kristen Choi reprises her "warm and lovely Suzuki" (Washington Post). "Outstanding" tenor Julius Ahn (Opera magazine), last seen in Opera Philadelphia's Turandot, revisits Goro, his signature role; Wei Wu, a top prize-winner in the Taiwan Vocal Competition, portrays the Bonze; and "promising lyric baritone" Takaoki Onishi (Opera News) takes on the role of Prince Yamadori.

About Opera Philadelphia

Opera Philadelphia is committed to embracing innovation and developing opera for the 21st century. Described as "the very model of a modern opera company" (Washington Post), Opera Philadelphia was the only American finalist for the 2016 International Opera Award for Best Opera Company. For more information, visit operaphila.org.
Top