Dress Rehearsal Program
Register today to experience the magic of opera in the Academy of Music!
This free program for 5th through 12th grades includes student and teacher resources, creating a space for students to engage with this art form and participate in meaningful conversations. Opera Philadelphia's 2022-2023 season tells familiar stories in a new light. Get lost in the rivalry, intensity, and love that this season has to offer!
Opera Philadelphia will be following all policies and procedures of the Kimmel Cultural Campus as it pertains to the COVID-19 pandemic. For up to date details regarding the Kimmel's Safe & Clean Commitment, we invite you to visit the following link.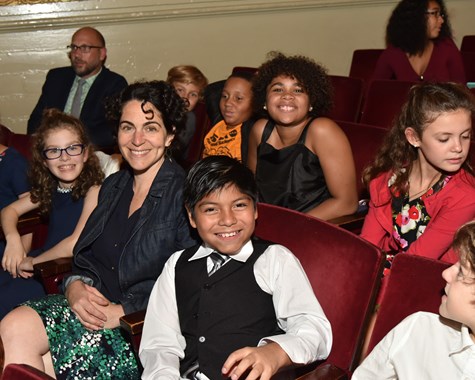 Registration for the 2022-2023 Dress Rehearsal Program is now open!
Opera Philadelphia's Dress Rehearsal Program provides various resources, including:
Student newsletters
Professional developments curated for teachers to discuss thematic material in each opera
A free account to the Opera Philadelphia Channel to stream digital performances on demand

Free round-trip transportation to in-person performances will be provided to 5th through 8th grade Philadelphia schools
Top