×
Support great opera
Give today to help us unlock $2.5 million with the Artistry Now Matching Fund.
Donate
Scholar in Residence
Connecting the past to the present in order to shape the future.
The Scholar in Residence is part of the Opera Philadelphia's Education & Community team, participating in company lectures, Reflection and Re-Vision panel discussions, the development of Dress Rehearsal Program resources, and other educational programs and community engagement events. 
This position helps to solidify Opera Philadelphia's commitment to offer learning opportunities around the operatic works we produce. The Scholar in Residence's work will focus on contextualizing Opera Philadelphia's productions, providing an avenue for our audience to deepen their relationship with opera while gaining a greater appreciation for relevancy of opera to today's world. 
Scholar in Residence Lily Kass
Lily Kass is an interdisciplinary scholar, educator, and artist. She teaches music history courses on topics such as "Powerful Women in Opera," "Mozart Operas," and "Exoticism on the Musical Stage" across the Mid-Atlantic Region, at institutions such as Johns Hopkins University, Temple University, and the University of Pennsylvania. She earned an A.B. in Literature from Harvard University in 2010, and a Ph.D. in Musicology from the University of Pennsylvania in 2017. Lily's research focuses on how operas are reimagined, adapted, and translated to meet the needs of new audiences.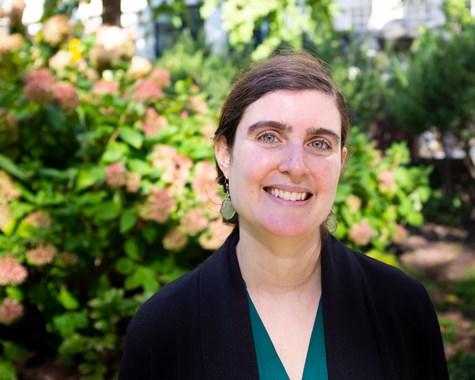 Lily shares Opera Philadelphia's passion for making opera accessible and inclusive, and she has been a frequent collaborator with Opera Philadelphia's Community Initiatives department since 2014. She has also lectured for the Philadelphia Chamber Music Society. In 2011, Lily served as a Lectures and Community Programs Fellow at the Metropolitan Opera Guild, promoting and developing lecture series and facilitating backstage tours of the Metropolitan Opera House.
Lily is a trained coloratura soprano, and she co-founded the opera scenes program at the University of Pennsylvania, which she directed from 2014-2018. She is currently honored to serve as a Marian Anderson Scholar Artist with the National Marian Anderson Museum and Historical Society. 
Top