×
Support great opera
Give today to help us unlock $2.5 million with the Artistry Now Matching Fund.
Donate
Residency Program
With an Opera Philadelphia Residency, students can explore the magic of opera and create meaningful music together. 
Spanning over the course of 10 weeks, the Residency Program energizes students around the performing arts – specifically opera – and empowers them to create, design, and perform an original opera of their own.   
With a focus on social and emotional learning (SEL), the program allows students to grow in an inclusive environment. Students develop their abilities to understand emotions, show empathy, and maintain positive relationships as they work through an opera with their classmates.   
Beyond developing a greater appreciation for the arts, participating teachers have found that the program helps to foster creativity, increase literacy, and enhance critical thinking. Students of the program continue to speak of their experiences today!    
"I have seen so much growth in my students as a result of this experience. I continue to reference this program in the work we do in the classroom today. I would highly recommend this program to all 

schools

."

 

 
- 

Celina Velez, Pan American Charter School
"
I have more confidence to speak with my classmates after [Opera]. [Opera] inspires us about being confident about the things we do
."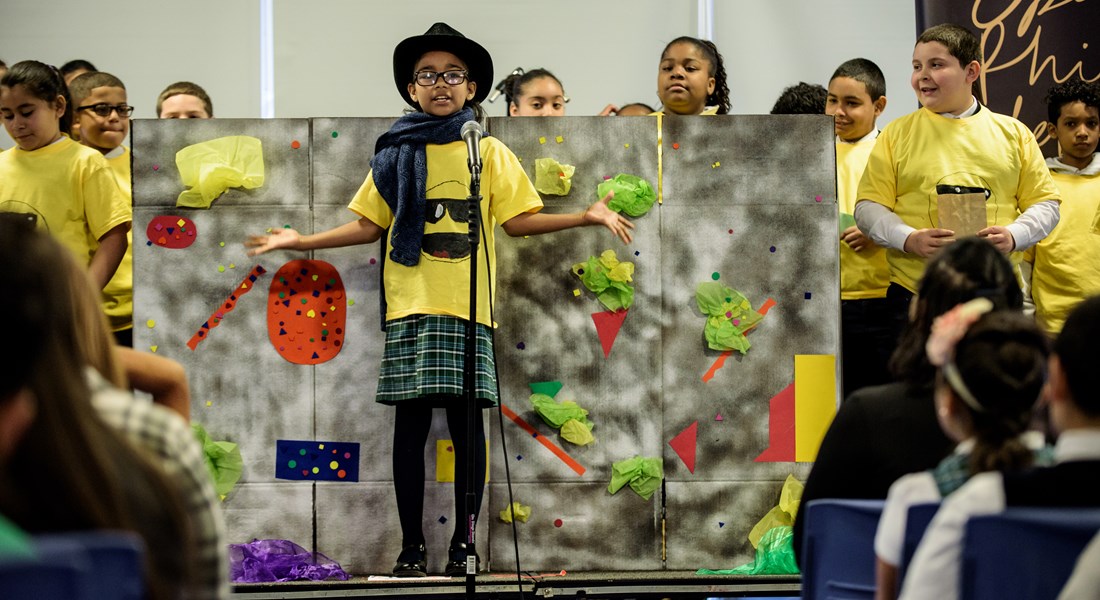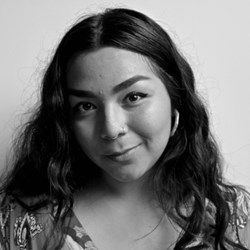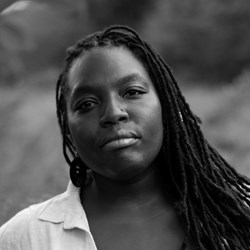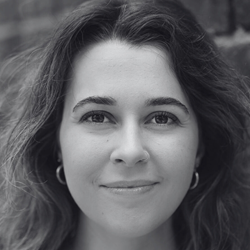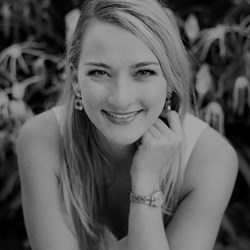 Valentina Sierra, Lead Teaching Artist
Valentina Sierra (they/she/ella) is a Colombian-American soprano and educator passionate about providing a space for musical cultivation and expression to students of intersecting identities. Having migrated to the US at the age of nine, they find it crucial to stay connected to popular music of their culture (salsa, cumbia, reggaetón, etc.), due to their formal training in western classical music. As an educator, her main goal is to actively challenge students to think critically and make connections to the world around them through information and communal discussion. 
They earned their Bachelor of Music degree in Vocal Performance from the University of Minnesota and Master of Music from Temple University. Her past operatic roles include Mélisande in Impressions de Pelléas, Presendia in Nico Muhly's Dark Sisters, Contessa Almaviva cover in Le nozze di Figaro, and Mutter cover in Hänsel und Gretel, allwith Temple Opera Theater. In concert, they have presented Viktor Ullmann's Drei Jiddische Lieder at the MuseumsQuartier in Vienna, Austria, performed as a soloist in the 2022 MOSAIC concert with the Boyer College of Music, and was a chorister for the Minnesota-based chamber choir Border CrosSing.  
A multilingual educator, Valentina has taught in English, Spanish, and German. Such experience includes work at a German-immersion school in Saint Paul, a teaching assistant position in Vienna secondary schools through Fulbright's USTA Program and engaging in outreach opera projects in Philadelphia elementary schools. They also supply translation services in the classroom. During the summer of 2023, they co-taught a Spanish course using the lyrics of reggaetón as a language learning and cultural aid.  
She is currently the Lead Teaching Artist with Opera Philadelphia's Sounds of Learning Residency Program, where she teaches the principles of opera and encourages young minds to create their own operatic works from scratch, employing trauma-informed practices and social and emotional learning. 
Chabrelle Williams, Teaching Artist
Three-time district winner of the New York Metropolitan Opera National Council Auditions, Soprano Chabrelle Williams is a dynamic presence on the stage and an accomplished teaching artist. Currently, she is on Houston Grand Opera's roster for teaching artistry and has also taken on a new role of curator for Opera Omaha's "Amplifying the Black Experience" Series. Looking to the Fall and Winter, Chabrelle looks forward to starting a theater club at her former Elementary School and also making her debut at Carnegie Hall with the Oberlin Orchestra! 
Chabrelle's journey in the world of opera has brought her to several stages both in America and abroad. This season, she made several debuts: her Boston Lyric Opera debut as Milica in their film Svadba by Ana Sokolovic and directed by Shura Barishnykov, her Opera in the Heights debut as Leonora in their production of Il Trovatore and most recently made her Lincoln Center Theater Debut co-creating the leading role of Esther in the world premiere of the opera Intimate Apparel by Lynn Nottage and Ricky Ian Gordon directed by Bartlett Sher.  
Throughout her journey, Chabrelle has not only premiered several works, but also been the pioneer for a couple training programs. She started the Artist Diploma program at Rice University and was the first to graduate of its program. Chabrelle also co-created the Holland Community Opera Fellowship at Opera Omaha where she used her experience as an artist and entrepreneur to creatively engage with various youth and adult organizations.  
In addition to opera, Chabrelle also enjoys the more intimate experience of performing oratorio and art song. Some highlights in her concert repertoire include: the soprano solo in Verdi's Requiem with CityMusic Cleveland, the soprano solo in Mahler's Fourth Symphony, and Exsultate Jubilate by Mozart. 
Chloe Lucente, Teaching Artist 
Chloe Lucente, soprano, is originally from Carrboro, North Carolina. As an educator, she believes in the transformative power of arts education and its ability to ignite creativity and foster self-expression in young learners. Chloe teaches private piano and voice lessons in Philadelphia. Her operatic performance roles include Papagena with New York Lyric Opera Theatre and Pamina with Appalachian Opera Theatre. In concert, she recently performed the soprano solo in David Lang's The Little Match Girl Passion with the Temple University Concert Choir. She is a passionate and dynamic choral singer, and has performed with Seraphic Fire at the Aspen Music Festival and School. 
Chloe earned her Bachelor of Music degree in Vocal Performance from Appalachian State University and Master of Music degree in Vocal Arts from Temple University. Other recent engagements include Mozart's Exsultate Jubilate and the soprano solo in Handel's Messiah. 
Elizabeth Gautsche, Teaching Artist
Praised by the Houston Press for performances "full of vigor and spirit," soprano Elizabeth Gautsche most recently appeared as Volunteer Girl in Houston Grand Opera's premier workshop of A Space of Sky, and as a step-out soprano character in Marian's Song. Her other workshop engagements have included Maggie Ann in Turn and Burn and Maxie/Barbelle 2 in Katie, the Strongest of the Strong. She has since performed the character Maxie/Barbelle 2 in Houston Grand Opera's virtual touring opera, Katie, the Strongest of the Strong. She was to perform the role of Maggie Ann in the premier of Turn and Burn in February of 2022, but the production has since been postponed due to covid19.

Ms. Gautsche made her professional debut in 2017 with Opera in the Heights as Papagena in Mozart's Die
Zauberflöte. Her previous roles include Cleopatra in Giulio Cesare, Pamina in Die Zauberflöte, Zerlina in Don Giovanni, Susanna in Le nozze di Figaro, Armida in Rinaldo, Peep-bo in The Mikado and Rusalka in Rusalka. Ms. Gautsche was an emerging artist in the renowned Opera Works Summer program in Northern California.

In addition to her operatic career, Ms. Gautsche has recently joined the team of Teaching Artists with Opera Philadelphia. She previously served as a Teaching Artist for the Los Angeles Opera and the Houston Grand Opera, empowering people from all walks of life through music. She has created and led workshops on cultivating empathy through music and storytelling at the Harris County Juvenile Detention Center and The Women's Home. She has also taught art song and opera residencies for refugee after-school programs in the greater Houston area. Ms. Gautsche has worked hand in hand with the Houston Area Women's Center (HAWC) to educate and empower women. She was the coordinator and soprano soloist of the HAWC's beneficiary concert, "Exultate! Uplifting women through song" in 2018.

Ms. Gautsche is a passionate and sought after voice and piano teacher. She taught as an Adjunct Voice Professor at Sam Houston State University and maintains a full private studio, working with aspiring musicians all over the United States. Ms. Gautsche served as the temporary Artistic and Rehearsal Coordinator for the Houston Grand Opera in 2020, and as the temporary Studio Administrator for the HGO Studio in 2019. She was also the assistant to the director of Accademia Vocale Lorenzo Malfatti summer training intensive in Lucca, Italy in 2014. Ms. Gautsche earned a Master of Music degree in Voice from Rice University's Shepherd School of Music and a Bachelor of Music degree in Voice from the University of Cincinnati College Conservatory of Music (CCM).
Top