×
Support great opera
Give today to help us unlock $2.5 million with the Artistry Now Matching Fund.
Donate
Opera 101
It's never too late to see your first opera. Allow us to help guide your next Opera Philadelphia experience with these 10 questions.
1) I'm new! Which opera should I go to first?
Well, that depends! In our 2023-2024 season, we've got a lot to offer. If you're looking for a grand operatic experience with large sets and voices, try Verdi's political thriller Simon Boccanegra.
If you're adventurous and looking to explore what can be new and innovative about opera, dive into our annual fall Festival O (psst, the "O" is for Opera). In O23, 10 Days in a Madhouse will bring a World Premiere opera by Philadelphia-based composer Rene Orth to The Wilma Theater while Unholy Wars will make its Philadelphia Premiere and tell an important story about representation and identity.
Finally, if you're looking for an opera title you might have heard before, make your way to Madame Butterfly and delight in these romantic works by Giacomo Puccini.
2) I keep thinking opera's expensive. How can I find a ticket that fits my price range?
We don't want cost to be a barrier to you attending an Opera Philadelphia performance. If you subscribe to our email list, we'll be sure to send you information about discounts and special promotions. You can also learn more about our standard ticketing offers here >>
3) Where should I sit?
Opera Philadelphia performs in various venues throughout the city but the Academy of Music on Broad Street is considered our home base. When looking at our seating map for this historic venue, you'll want to consider a few things:
Avoid the columns! In the Academy, there are structural columns that can obstruct your view of the stage.
If you value translations, make sure your seat has access to the supertitle translations (see below for what this means).
Take a virtual tour of the Academy of Music and other venues within the Kimmel Cultural Campus here >>
4) What do I wear?
We don't enforce a formal dress code at Opera Philadelphia. In fact, we encourage guests to come as they are! For some people, this means dressing up and being fancy. For others, it's helpful to know that jeans are welcome.
5) How am I going to understand what people are singing?
We'll turn on the Closed Captioning for you! Except in opera, we call these "Supertitles." Above the stage, you'll find a screen that projects an English translation of what's being sung. Supertitles will be present no matter what language is being sung on stage.
6) When do I applaud?
Perhaps the best answer is to applaud when you feel inspired to do so. You'll find that audiences most often applaud at the end of a solo (also known as an aria), big ensemble moment, scene, or act. The end of the performance is a great time to show your appreciation for all the artists on stage. If you cheer loud enough, the amazing people working behind the scenes will be able to hear you too.
7) Is there a way I can learn about the opera before attending?
Yes! We invite you to engage with Opera Overtures before your performance. This is our series of pre-performance lectures which offers information about the story, performances, and production you're about to see.
Opera Overtures is traditionally held in-person and begins one-hour before the performance starts. Check our events calendar to see when Opera Overtures are scheduled around your performance.
8) What is intermission like?
Our intermissions are usually 20-minutes long. This is an opportunity to stretch your legs, use the restroom, or visit concessions. Food or drink is available at an additional cost. Sometimes we even offer a specialty opera cocktail!
9) Why do opera singers sound the way they do?
Opera singers use a technique that optimizes breath control so they can sing over a full orchestra without having to use a microphone. In opera, voices are grouped into seven main categories (from highest to lowest): soprano, mezzo-soprano, contralto, countertenor, tenor, baritone, and bass. Learn more about how voices are as unique as fingerprints with Dr. DaSilva's article in A Beginner's Guide To Opera posted below.
10) How does Opera Philadelphia work to create a welcoming experience for all?
Great question! Opera Philadelphia is committed to fostering and maintaining an environment wherein everyone is treated with respect, dignity, and compassion. You can help us to achieve this goal by being an advocate of our Code of Conduct.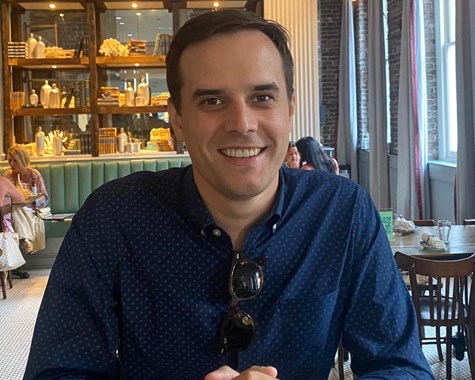 Top