November 2018
  
Welcome to 
@ the Opera
, a regular update about what is going on in the world of Opera Philadelphia. We'd love to know what you think and what you want to know more about, so please send us your feedback. 
Celebrating National Opera Week 
National Opera Week ran from October 26 through today, November 4, inspiring a national discourse on the social impact of opera. We celebrated by sharing clips from some of Opera Philadelphia's world premiere productions. Revisit these works by following along on YouTube, Facebook, Twitter, and Instagram and using the hashtag #OperaWeek.
Nominations are now open for the 2019 Opera Awards
With the U.S. midterm elections just two days away, many of our readers are preparing to cast their votes. You can also have your say about the operatic highlights of 2018. Nominations are now open to the public for the 2019 International Opera Awards.
In recent years Opera Philadelphia has been a finalist for Best Festival (O17), Best World Premiere (The Wake World), Opera Company of the Year, and for Education & Outreach. Be sure to nominate your favorites from the past year in opera. Nominations are open until January 7.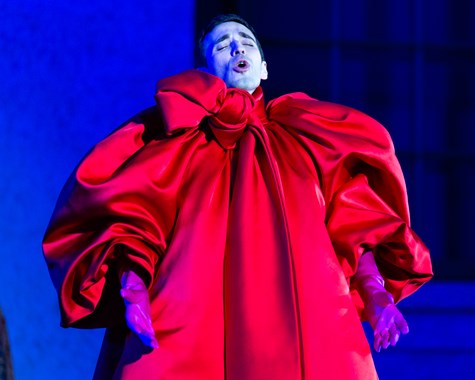 Anthony Roth Costanzo honored
Fresh off of the Opera Philadelphia premiere of Glass Handel and the launch of ARC, his album with Decca Gold, Anthony Roth Costanzo was named Musical America's Vocalist of the Year.
Catching up with Missy Mazzoli
Former Composer in Residence Missy Mazzoli (Breaking the Waves) was recently appointed as the Mead composer in residence with Chicago Symphony Orchestra.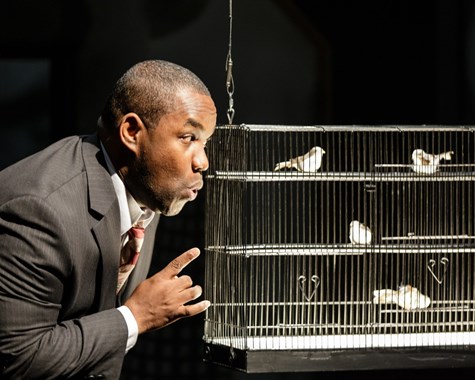 Charlie Parker's YARDBIRD
 

reaches national audiences

Opera Philadelphia's 2015 world premiere about the life of the troubled jazz icon, starring Artistic Advisor Lawrence Brownlee, has been making the rounds of the opera world. Read about the opera's successful recent run in Atlanta and its November premiere at Arizona Opera.
Up next:
A Midsummer Night's Dream
In anticipation of its U.S. Production Premiere with Opera Philadelphia in February, watch this trailer from English National Opera's recent staging of Robert Carsen's production of Benjamin Britten's
A Midsummer Night's Dream
, "A show that's so much fun" (
The Guardian
).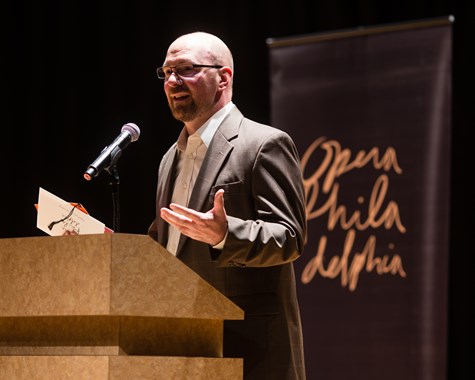 Discover Opera
Member Event
Dec. 2 at 2:00 p.m. | Dec. 3 at 6:00 p.m. 
Kimmel Center for the Performing Arts
Explore the operatic art form beyond what you see onstage at this special lecture series hosted by Opera Philadelphia Vice President of Community Initiatives Michael Bolton. December's guest lecturer is Mark Schubin, best known for his work on Live from Lincoln Center and The Metropolitan Opera Live in HD. 
Tilda Swinton's dogs break the internet
Tilda Swinton's opera music video for Glass Handel featuring her dogs frolicking on the beach to Anthony Roth Costanzo's singing went viral, picked up by Slate, The Huffington Post, Entertainment Weekly, The Cut, NPR, and more.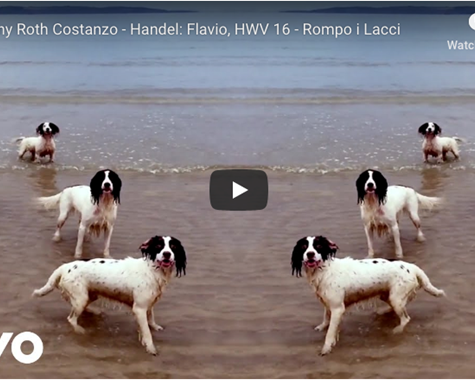 Leave your comment below.
Top