×
Support great opera
Give today to help us unlock $2.5 million with the Artistry Now Matching Fund.
Donate
Opera Philadelphia @ Project Home
Opera Philadelphia is committed to making the arts more accessible, which can come in a variety of ways. 
In 2021, Opera Philadelphia partnered with Project Home to provide free weekly virtual lessons to adult members of the Project Home community. The lessons were a great success!  
Knowing there are several quality-of-life benefits, Opera Philadelphia is glad to provide this service.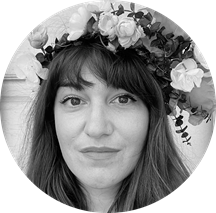 Taylor Ott, Teaching Artist
Taylor Ott is a multi-disciplinary artist who focuses on performance art and fiber art. For the 2023/2024 seasons, Taylor is a Teaching Artist with the Lyric Opera of Chicago and Chicago Opera Theater. As a private teacher she has seen success with her private students professionally and academically, having her students getting performance degrees at Yale, Loyola, and UArts. Taylor was a teaching artist previously with Opera Philadelphia and with the New Orleans Opera Association where she also performed Granny/Mother in the opera Little Red Riding Hood. Taylor has been recognized as an innovative teacher and producer bringing different arts and music together to create inclusive and diversified performances. In 2017 Taylor was the composer and lyricist of her original one-act musical Ghost of a Chance that was presented at the New Orleans Infringe Fest. She has been featured in concerts of opera, song, cabaret, and musical theater in London, New York City and New Orleans and played roles such as: Susanna, Arminda, Mrs. Fiorentino, Belinda and more. She has a Masters of Music from Mannes School of Music and Bachelors from TrinityLaban, London. In her free time Taylor is a part of a puppet duo called @apuppetslife.