×
Support great opera
Give today to help us unlock $2.5 million with the Artistry Now Matching Fund.
Donate
Let the Fire Burn Screening and Interview with Ramona Africa
African American Museum in Philadelphia
701 Arch St
Philadelphia, PA
The African American Museum in Philadelphia sets the stage for Opera Philadelphia's World Premiere production of We Shall Not Be Moved.  The opera tells the story of five Philadelphia teens who end up squatting in the abandoned MOVE home on Osage Avenue, the location of a deadly fire perpetrated by the Philadelphia Police Department in 1985.
The 2013 Jason Osder documentary Let the Fire Burn examines the infamous incident and the conditions leading up to and following the fire which left 11 people dead, including 5 children and destroyed over 60 homes. Ramona Africa, the sole remaining survivor of the fire, will be interviewed by WURD's Stephanie Renée following the screening.
Watch the Let the Fire Burn trailer>>
FREE with Museum Admission. Admission prices are available here>> 
Registration recommended but not required. Seating is general admission and will be available on a first-come, first-served basis. Registration does not guarantee admission.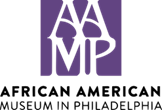 African American Museum in Philadelphia
Dates are in 2017.
Approximately 2.5 hours