The Un/Sung Stories of We Shall Not Be Moved
African American Museum in Philadelphia
701 Arch Street
Philadelphia, PA
Pre-registration is now closed.
Hear the real stories behind the World Premiere production of We Shall Not Be Moved.  The opera uses two historic Philadelphia events to tell its story: the 1985 Philadelphia Police Department bombing of the MOVE house on Osage Avenue and the 2013 School District of Philadelphia budget crisis which caused the closure of 24 schools.
"The Un/Sung Stories of We Shall Not Be Moved" gives real-life accounts of those affected by these infamous events in Philadelphia history through an evening of short oral history films and live poetic performances from strong and diverse Philadelphia voices. This evening will be curated by Nina "Lyrispect" Ball.
Saturday's lineup will include appearances and performances by:
Ursula Rucker
Black Boy Fly
Lee Mokobe
Selina Carrera
Amun Xkorpious Re
Lyrispect 
With special presentations by:
Former Youth Poet Laureate David Jones
"Songs of the Children" from the Jubilee School
FREE. Registration is now closed. Seating is general admission and will be available on a first-come, first-served basis. Registration does not guarantee admission.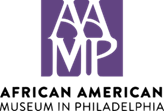 African American Museum in Philadelphia
Dates are in 2017.