Festival O19 Happy Hours
September 14–29 | 5:00–7:00 p.m.
Toast O19 with fellow opera lovers and warm up for your performance with this year's Opera Philadelphia Ale (OPA) from Flying Fish Brewing, opera-inspired cocktails, and other specials at nightly happy hours. Participating bars include The Butcher Bar, Franky Bradley's, Tavern on Camac, and Valanni, with more to be announced.
Venues Throughout Center City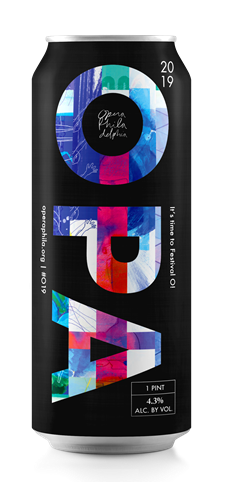 A groundbreaking festival calls for a brew as refreshing as its art. Introducing the Opera Philadelphia Ale for O19, a new kind of session sour for a new kind of opera movement. This OPA sings with the coloratura of citrus in a duet with the dramatic flavor of sea salt. Bravo indeed. 
OPA is a session sour brewed with lime and strawberry, canned by Flying Fish Brewing Co. in Somerdale, NJ.
Try the Opera Philadelphia Ale at every Festival O venue and at happy hours around the city.