Casting for Don Carlo
We have officially ended the rehearsal process for Don Carlo and we open tonight. As I witnessed the rehearsal process over the past four weeks, it became clear that the singers in this production are doing exactly the roles that are right for them at this moment in their respective careers. The timing of roles in a singer's career as well as the suitability of their fellow cast members is critical to serving both the art and the artist. These ingredients of vocal development and ensemble casting are two things that we spend a lot of time and resources on at Opera Philadelphia.
As singers mature in both technique and age their voices change. In order to have a sustained career, a singer must choose the roles that are right for their instrument at the time, but also provide an evolutionary track for their continued development. At the same time, they need to be sure to not take that evolutionary step too soon or before they and their vocal chords are ready for it. I believe that being in dialogue with singers on these issues is paramount to a healthy producer-artist relationship. This interplay is one of our most critical factors in artistic planning. Our production of Don Carlo is an excellent example. I mentioned earlier on how each of the singers were chosen for these roles because of the factors listed above – but to plan something and see it in action are two different things.
The moment that this reality hit me this time out was during the final rehearsal room run on April 14. (Note: a "room run" is when we run the show straight through from beginning to end, with singers in street clothes and accompanied by piano ). Without any theatrical devices (stage, costumes, lights, etc.) each of the cast members became the actual characters – through both their acting AND their vocal production. I get chills just writing about it because it was mission accomplished – giving the right opportunities to the right artists at the right time with one of the greatest masterpieces in the repertoire.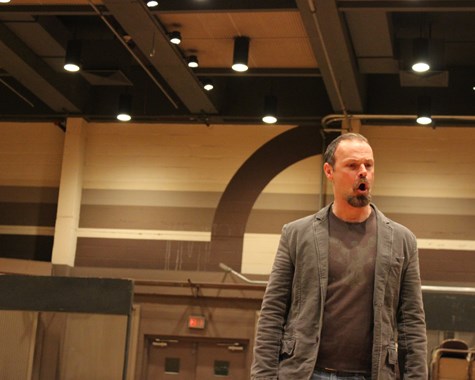 So how does this happen?
Answer: team work. Our artistic team is comprised of Corrado Rovaris (Music Director), Annie Burridge (Managing Director), David Levy (SVP of Artistic Operations), Mikael Eliasen (Artistic Advisor), Michael Eberhard (Artistic Administrator) and Sarah Williams (New Works Administrator) and of course yours truly. This team spends a lot of time hearing singers throughout the country (and often in Europe) to help determine casting choices. In addition to this, I have spent a lot of time over the past several years with leading artist managers (Opus2, CAMI, IMG, Askonas Holt and others) to have an ongoing dialogue about the artists they represent and what might work for them. And finally, this team spends an enormous amount of time working with the calendars of all these artists to see if they are available when we need them. This availability has pushed our planning for core repertoire out as far as 2020 (yep, we currently have some leading artists on hold for the 2019/2020 season).
I hope this blog entry has helped to shed some light on the amount of resources, time, and consideration go into casting for core repertoire at Opera Philadelphia, and why we think it so important.
I hope as many of you as possible get to see this cast in action at the Academy of Music from now until May 3.
Photo: Baritone Troy Cook (Rodrigo) in Don Carlo rehearsals. 
Leave your comment below.
Top