General Director David B. Devan and Music Director Corrado Rovaris commit to Opera Philadelphia through 2020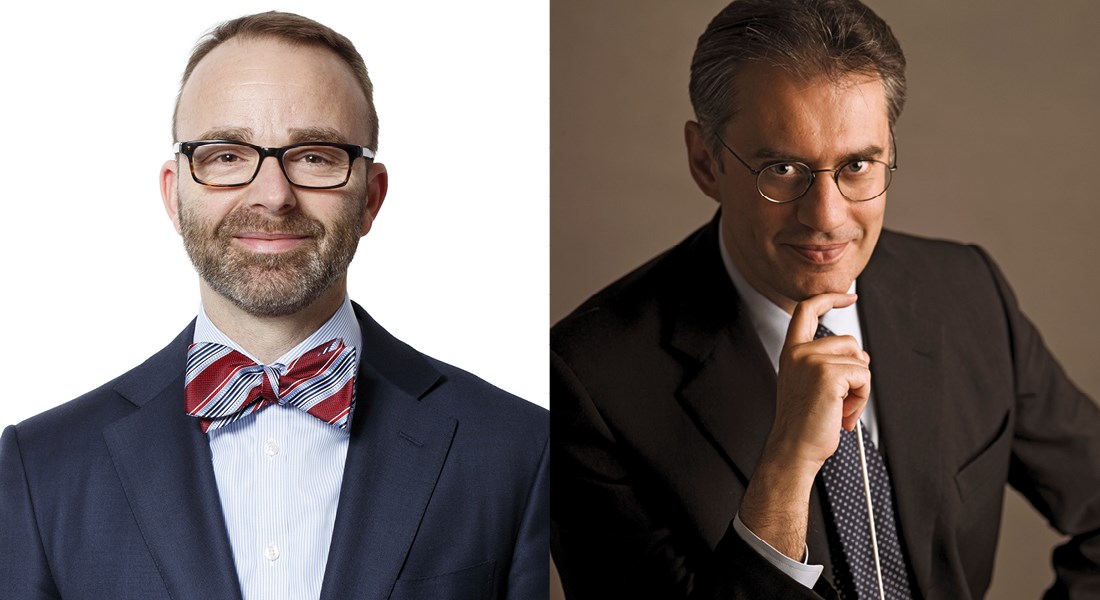 Both David B. Devan and Corrado Rovaris have been dynamic leaders at Opera Philadelphia, guiding the company through a transformative period of innovation that led Opera News to describe it as "one of the leading instigators of new work in the country." Under their leadership and artistic vision, Opera Philadelphia has grown to become a company of international stature and a favorite co-producing partner with companies all over the globe, developing fresh productions of classic works as well as premieres written by today's leading composers.
Today, Board Chairman Daniel K. Meyer, M.D. announced that Opera Philadelphia's Board of Directors has extended David's contract as the company's General Director and President, and Corrado's contract as the Jack Mulroney Music Director, through the end of the 2019-2020 Season.
 "David Devan and Corrado Rovaris have transformed Philadelphia into a destination for opera lovers, delivering outstanding productions of traditional and new repertoire that engage our public and propel our genre forward," said Meyer. "Over the past few seasons, I have continually heard praise for both David and Corrado from the leaders of our community, from their colleagues in the opera world, and from the many internationally-renowned artists who have performed on our stages. David and Corrado have a talent for identifying extraordinary artists, both established and emerging, and providing opportunities for them to create their most imaginative and inspired work here with Opera Philadelphia. The Board looks forward to many continued years of innovation and artistic excellence under their leadership."
David and Corrado have helped Opera Philadelphia engage and energize both established and emerging artists, providing opportunities for important role debuts for singers like Lawrence Brownlee, Eric Owens, Nathan Gunn, Stephanie Blythe, Christine Goerke, Leah Crocetto, and Lisette Oropesa. As The Daily Beast recently commented, "Opera Philadelphia has been at the forefront of commissioning new operas with contemporary subject matter and an innovative, genre-blending sensibility to snare a younger audience and revitalize opera for the 21st century."
Read more in the Philadelphia Inquirer
Read the full announcement here.