Q&A with La traviata Director Paul Curran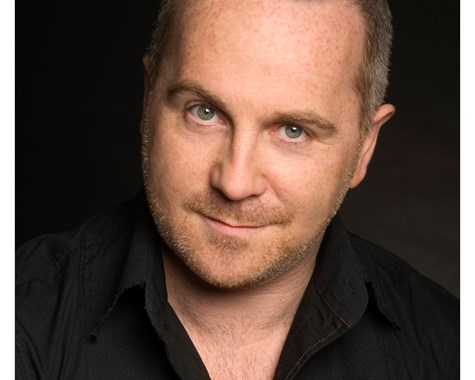 Following recent grand-scale stagings of Don Carlo and Nabucco it is again with Verdi that Opera Philadelphia makes its first appearance of the 2015-2016 season at the Academy of Music, with the American premiere of a stylish new production of La traviata from award-winning Scottish director Paul Curran. Paul talks with us about making his Opera Philadelphia directorial debut with a lavish production set in the 1950s.
Q: You have directed some of opera's greatest works – La bohème, Tosca, Il trovatore – all over the world, but until 2014 you hadn't yet tackled La traviata. What took so long?
A: Nobody asked me!! A choice of piece is seldom up to the director. We need to be asked by a company to do it. This is one of my favorite pieces so, 23 years later, it was a thrill to finally work on it.
Q: They say this opera is so popular that at any minute, in some city, there is a company performing it. Is that intimidating?
A: Not at all. If I felt like that I'd never walk into a rehearsal room. All pieces are created for interpretation. Even paintings are there for interpretation… a Matisse will look very different in different states of light or day. I always approach something I've agreed to do with great respect (if I don't "get it" or respect the piece I generally leave it alone). What we then extract from it by means of interpretation is what creates the actual production. To just "reproduce" as it was done before would be pointless for me.
Q: Why do you think it is so popular? Why do we, an opera-loving public, keep returning to this story and this music?
A: I think it is primarily the music. The melodies, musicality, drama, and drive are all quite intoxicating. The story of Violetta and her predicament in being forced to leave Alfredo (oops, spoiler alert!) is also a universal theme many audiences can relate to in some way or another. From another view it's really just a fantastically good story!
Q: Where is the production set? And when?
A: In the late 1950s in Paris.
Q: How and why did you decide to set this opera in the 1950s?
A: This piece has a troubled past. The original production (1853) was supposed to be set in early 18th century to keep the censors happy. As with much of Hollywood today, there was pressure not to be TOO explicit in showing up society. Though the original production updated the clothes to those of the modern day it caused booing and great dissent at the premiere. In essence the story is a sex scandal. So, for me the way to view this story was how does an audience of today look at a "sex scandal" and make it relevant or even dangerous today. The last real era close enough to our own when that "mattered" was the end of the conservative 1950s. Think of the Ingrid Bergman/Rossellini scandal or Liz Taylor and Eddie Fisher. Does anybody today honestly care what Miley Cyrus does with her "act?"
Q: How does this updated setting impact how you present the characters? Is Violetta still a courtesan?
A: Violetta is very much still a courtesan − a posh word for a high class prostitute. She is not accepted by society at large, just by the men. Doesn't that tell you a lot about those men and their hypocrisy? All of the women in the piece, by the way, are not bourgeoise society ladies. They are also prostitutes. No "lady of society" would ever accept such a professional as Violetta in the 19th century… nor in the 1950s. Today the lines are perhaps more blurred due to media and internet.
Q: Is Germont presented as the villain of the piece?
A: Germont as the villain? Is he? Really? I don't think so. I don't think him particularly brave or chivalrous but he really IS just a product of his class and society. He will protect his family reputation at all costs. Would not an Upper East Side New York family do the same today? Or particularly in the late 1950s?
Q: Are there any moments in the opera in which the 1950s has a major impact on the storyline?
A: Only in that the parallel with the 1850s is quite startling. Hypocrisy rules!
Q: Does anything happen in this Traviata that wouldn't or couldn't in the 1850s?
A: Oddly no! While women of the 1950s were a good deal more emancipated than the servitude of the 1850s, just look at contemporary advertising of the era and see that they were far from the equals of men.
Q: What can you tell us about Gary McCann's set and costume designs?
A: The visual production is both a homage to the 18th and 19th centuries as well as the glamour of the 1950s. The set is made up of beautiful panels of carved wood with a huge sweeping staircase to represent the excessive luxury of Violetta's lifestyle. As the show progresses the last space becomes deliberately small and bare as she has now had to sell off all of her possessions to keep both Alfredo and herself alive. The real Violetta, Marie DuPlessis, died at age 23 as bailiffs were banging at her door. A woman of the 1850s did not have the right to own property of any kind… so her only insurance was in the accumulation of jewels, paintings, expensive china, etc. Inevitably, she ends up penniless and we reflect that in the bleakness of the final set
Q: What are you most looking forward to in this second staging of Traviata?
A: Honestly, working again with Alek Shrader and meeting Lisette Oropesa and Stephen Powell. I did Albert Herring with Alek twice and he is a brilliant comedian. This will be a different challenge and, as he is one of the best young tenors in the world today, I know he will approach it full on. I have watched and admired Lisette for many years and cannot wait to see her approach to this lady. She is an intelligent and passionate artist so it will be a great meeting of minds, I hope. To revisit this challenging piece with such a vital and young cast is really a gift.
La traviata runs at the Academy of Music, part of the Kimmel Center for the Performing Arts, from October 2–11.