Perspectives from Opera Philadelphia's General Director,
David B. Devan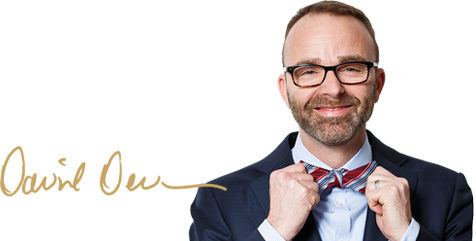 The Other Side of the Pond
The terrifying events in France and elsewhere around the world stopped us all with the severity of violence observed and hate expressed. It brought into context how many countries are helping the many needy Syrians fleeing for their lives. For me, it also highlighted the continued need for life-affirming things that are important aspects of a just society. In the context of lost lives and sobering and strained international relations, I left Philadelphia for the Opera Europa Autumn Conference in Bucharest and production meetings in Monaco.
While being respectful of international circumstances, the delegates came together to talk about opera in our various communities and displayed a wonderful level of cooperation and unity of purpose: the affirming value of music and song. This was my third Opera Europa Conference. Each conference I have attended has been useful in providing me with wider perspective and opening up dialogue for potential partnerships. In fact, in the coming years, Opera Philadelphia will have as many European production partnerships as we do with American companies. As a company, we are reflecting the global nature of our world and in so doing will bring different perspectives, ideas, cultural norms, and aesthetics to both Festival O and our regular season.
In a world of turmoil, it seems a responsible way to broaden our individual worldview as well as produce a lot of exciting work. In the seasons ahead, our audiences will be exposed to work developed and co-produced with Komische Opera in Berlin, La Monnaie in Brussels, Festival Aix En Provence, and Vienna Statsoper. In addition, we are working on potential projects in London, Scotland, Monaco, and Wales. These international projects will be joined by domestic projects with San Diego Opera, Lyric Unlimited in Chicago, Minnesota Opera, Lyric Opera of Kansas, Opera Omaha, and The Santa Fe Opera. I hope that this global and American mixture brims with excitement and wonder while at the same time expanding our cultural understandings and perspective.
Leave your comment below.
Top