Perspectives from Opera Philadelphia's General Director,
David B. Devan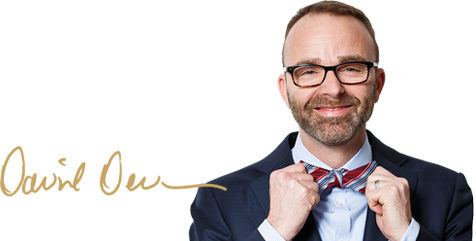 What's it all about
Devantagepoint has been decidedly quiet for a while and it's because Devan (that's me) and the entire Opera Philadelphia team has been extremely busy. The result of all of that work has been six months overflowing with some of the most gratifying work in my life (and I'm not exaggerating)!
A new production of Don Carlo featuring a number of role debuts for an inspiring assembly of major artists–Eric Owens, Leah Crocetto, Dimitri Pittas, Michelle DeYoung, Morris Robinson, and Troy Cook–along with company debut of an international creative team led by director Tim Albery.
A sold out World Premiere of Charlie Parker's YARDBIRD created by the gifted Daniel Schnyder and Bridgette Wimberly for the incomparable Lawrence Brownlee who, along with Angela Brown and an incredible cast and creative team, created a new sound and story.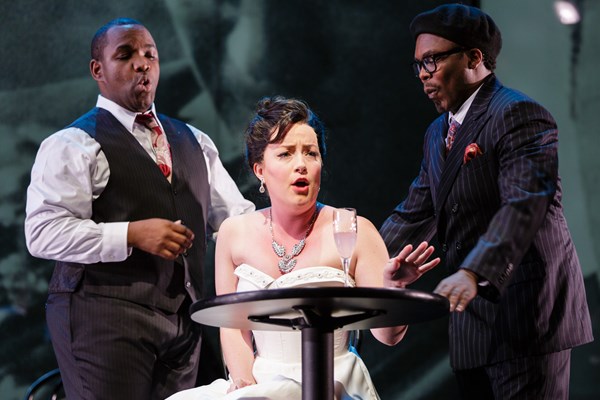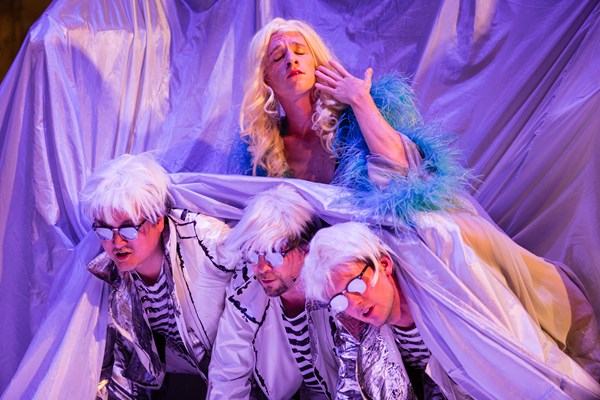 A sold out World Premiere of ANDY: A Popera. Possibly the world's first "devised opera" by John Jarboe, Heath Allen, Dan Visconti and performers from Opera Philadelphia and the Bearded Ladies that deftly created a pop-opera world of sound and design.
Career-defining performances in La traviata led by the company and role debut of Lisette Oropesa, an inspired 1950s production by Paul Curran, and tremendous performances our own Maestro Corrado Rovaris (who also presided over Don Carlo and YARDBIRD), our orchestra and chorus, and a wonderful and committed cast.
And the announcement last week of Festival O, to premiere in September 2017 with 12 days of 7 opera happenings across 6 venues and over 25 performances. This annual festival will continue to open our season each year as a 12 day party celebrating all the dimensions of opera in the 21st century–think the Sundance of opera.
All these projects and plans were possible through carefully and robust artistic planning, cutting-edge market research, progressive marketing and branding, along with significant philanthropic support. I am extremely proud of the team that brought all this together and grateful for all the publicity and enthusiasm for the company that has resulted.
Central to the past six months has been the utter joy of being in dialogue and community with a group of artists who are realizing a new part of their artistry. Whether a role debut, a company debut, exploring a new aesthetic, or working with new creative forces, they were all on a path of discovery. For the traditional repertoire of Don Carlo and La traviata these artists brought these works to life with freshness and energy because of the productions themselves and the performances. Their excitement for using their craft in new ways created a great connection between the audience and the artist. And for YARDBIRD and ANDY, all artists were working in a music language that synthesized opera with other forms for a total new sound (jazz, cabaret and pop music) and therefore performance practice. 
It's this joy and excitement that I hope/plan on making a central focus of festival O17 and beyond, by each year creating a community of artists that are all energized through discovery, working together, and being in relationship with the audience. Since becoming General Director I have spent a lot of time talking to artists about what they want to do; what unexplored territory would unlock further artistry, what type of collaborators they wanted to work with, what kind of performance spaces offered the best audience engagement. For this past season, for future seasons, including the season-opening festival O, I have tried to use these explorations as a way to curate artist-driven projects in interesting, unexpected, and appropriate ways. 
For those in Philadelphia and those that come to Philadelphia for our future work, I hope that this creates a great connection between you and the artists on our stages.
Cheers!

Top left: Lawrence Brownlee (Charlie Parker), Rachel Sterrenberg (Chan Parker), and Will Liverman (Dizzy Gillespie) in Charlie Parker's YARDBIRD.
Top right: Scott McPheeters (Candy) sings atop three of the Andy replicas (David Young Koh, Steven Williamson, and Jackson Williams) in ANDY: A Popera. 
Photos by Dominic M. Mercier
Leave your comment below.
Top