×
Support great opera
Give today to help us unlock $2.5 million with the Artistry Now Matching Fund.
Donate
Introducing My OperaPhila, a New Mobile App from Opera Philadelphia
With a fall season jam-packed with talent and immersive events, we wanted to give Opera Philadelphia audiences a better way to experience opera. So, we created a beautiful new mobile application for iOS and Android devices that allows fans to explore our performance and event schedules, access tickets, chat with fellow opera lovers, and so much more! Built in partnership with Aloompa and funded by OPERA America's Building Opera Audiences grant program, supported by the Ann and Gordon Getty Foundation, My OperaPhila is available to download for free in the Apple App Store and Google Play. Just search "My OperaPhila" and look for the red Opera Philadelphia logo.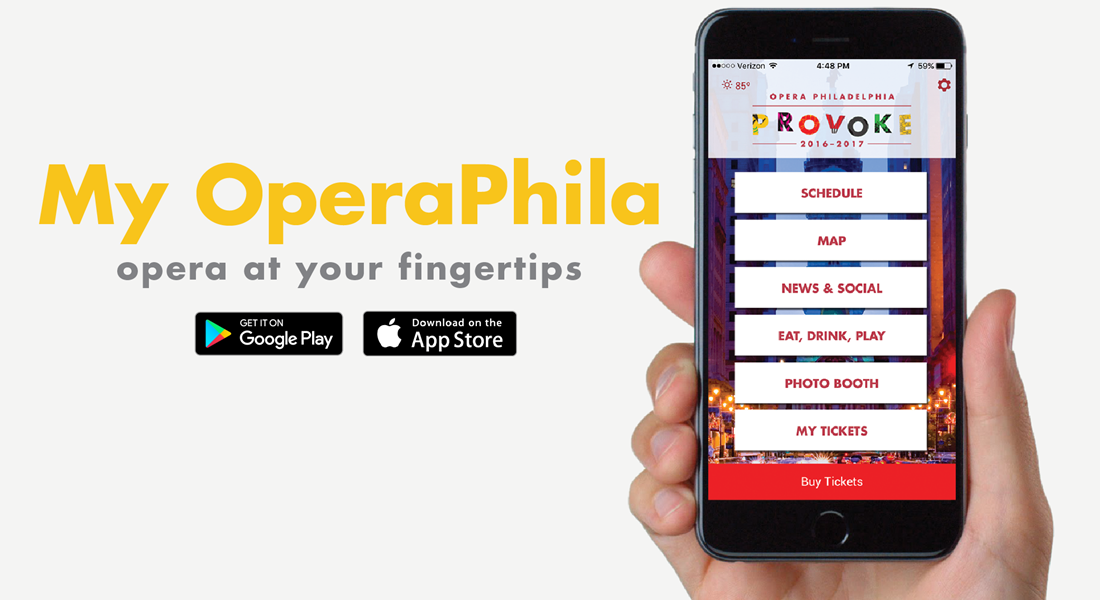 Create Your Own Schedule
Want to attend parties, panels, and performances, but don't know how to fit it all in? Use the Schedule feature to add events to your own personal itinerary, or explore the lineup by venue or production. 
Find Your Tickets
Not only can you purchase tickets to the season's events and performances through My OperaPhila, but you can access electronic tickets, too. Simply log in, queue up your tickets, and let the fun begin!
Discover Philadelphia
Our handy interactive map shows you where each performance venue is located, plus the best spots for eating, drinking, sleeping and exploring in the City of Brotherly Love. Learn more about these destinations in the Eat, Drink, Play section. 
Get Social
Chat with fellow opera lovers by following the #TurandotPHL tag and check out the News section for exclusive online content about our productions. Don't forget to follow us on Twitter, Facebook and Instagram for more sneak peeks.
Take a Silly Selfie
Enter the Photo Booth section and start snapping away. Then add funny frames to your photo, like Turandot's crown or Figaro's wig!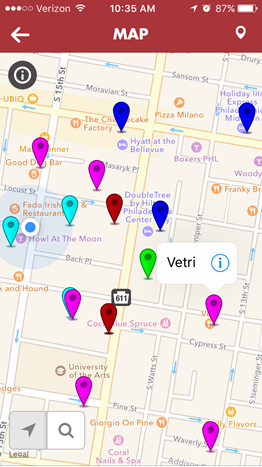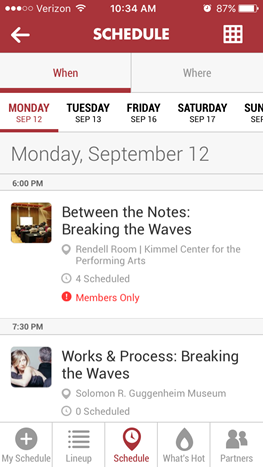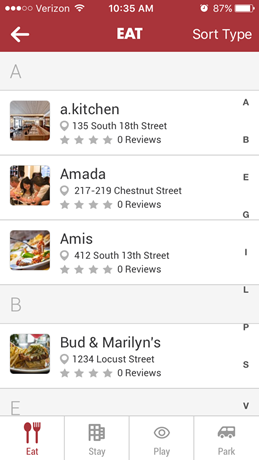 Leave your comment below.
Top