Q&A with Emerging Artist Roy Hage
Tenor Roy Hage is currently an Emerging Artist with Opera Philadelphia and a graduate student at the Curtis Institute of Music. Roy was most recently seen in our season-opening production of Verdi's La traviata, and will next perform the roles of Reid and Homeguard in the East Coast Premiere of Cold Mountain.

Q: You were a part of the world premiere cast to perform Cold Mountain in Santa Fe last summer. What was your most memorable moment there?
Opening night of Cold Mountain was, without a doubt, the most memorable moment of my musical life. I had been fantasizing about it since the first workshop at Curtis and it was truly a dream come true to perform in the premiere. It was a night filled with tears, goosebumps, and pinch-me moments.
Q: You were in the recent production of La traviata. What are you most looking forward to in returning to the Academy of Music stage?
One of the things I'm looking forward to is seeing how Cold Mountain transfers to the Academy of Music from the outdoor amphitheater of the Santa Fe Opera. I'm also looking forward to having another opportunity to perform my roles. It's not very common that singers get the chance to reprise roles in the same production with a different opera company. It's exciting to be able to step away from a piece long enough to miss it and then come back to it with renewed energy and perspective.
Q: What is your favorite musical moment in Cold Mountain?
I think everyone would agree with me that the choruses are absolutely gorgeous. The way Isabel performs Ada's aria is absolutely entrancing. It's possibly the most touching moment in the opera for me. A couple of specific moments in the score that I love are, one, the chain-gang music right before the end of Act One - you can hear the rattling of chains in the orchestra and it's really quite awesome and almost menacing, and two, the jaw dropping moment in the transition from the Cape Fear River boat scene to the Siren scene. Astounding!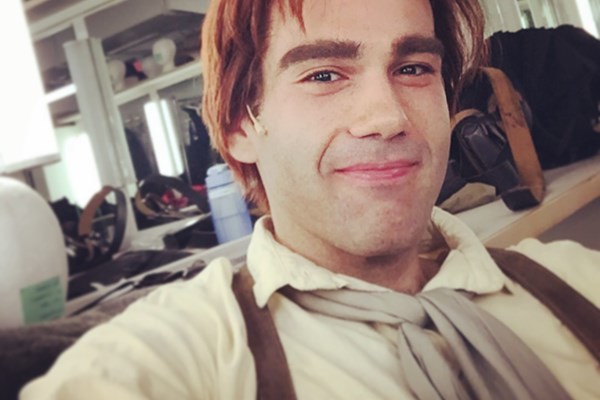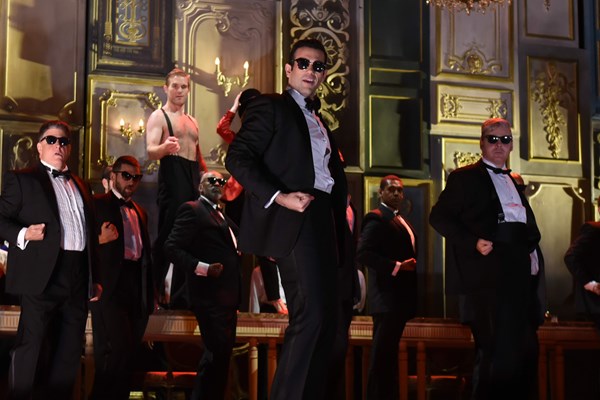 Q: Describe Cold Mountain in 3 words
Fresh. American. Cinematic.
Q: Who are your musical inspirations?
This is a tough question! What inspires me the most are people who aren't afraid to push the boundaries of art. To make bold and genuine choices that not only elevate the artistic performance but allows the audience to experience something truly human - something ugly, guttural, fragile, conflicted, raw. The first people who come to mind are three truly inspiring women with whom I've recently performed: Lisette Oropesa (Violetta in Opera Philadelphia's 2015 La traviata), Camilla Nylund (Salome in Opera Philadelphia's 2014 Salome) and Alex Penda (Santa Fe Opera's 2015 Salome).
Q: What kind of music do you listen to today? 
A lot of the time I'm listening to different recordings of the roles I'm performing next. It's important to know if certain artistic conventions have developed throughout the years in performance. It's also important to be prepared for the variety of tempi and phrasing preferences different conductors may ask for. When I'm not listening to opera chances are that I'm listening to other classical music - most often historically informed performances of baroque or classical music. Otherwise, disco, or hits from the '90s and '00s.
Q: If you weren't singing, what would you be doing?
I have a healthy selection of hobbies that could probably become careers if I chose for them to be. I've always been an artistic and "crafty" person and it's how I enjoy spending my time when I'm not singing.
Some of my hobbies include: making fragrances, flying planes, skiing, training at the gym (I've lost 160-pounds naturally and on my own), rock-climbing, cooking, antiquing, and archaeology (including having studied Middle Egyptian hieroglyphics). I've designed fine jewelry for a prominent jeweler in Beirut, worked for an event planning company, dabbled in trading financial futures and commodities, directed opera scenes, and conducted Beethoven and Mozart Overtures and Symphonies.
Left: Roy backstage during the world premiere of Cold Mountain at The Santa Fe Opera
Right: Roy as Gastone in Verdi's La traviata at the Academy of Music
Leave your comment below.
Top