Q&A with Baritone Craig Verm
Craig Verm, taking on Sergeant Belcore in The Elixir of Love, chats about his musical upbringing and what he'd be doing if he wasn't a singer.
Q: Why do you like to sing?
My entire body, mind and spirit is my instrument and every fiber of my being comes alive and works together to make music. I love it!
Q: Did you grow up in a musical family?
I grew up surrounded by classical music. My parents took me to the Houston Symphony frequently, provided me with piano and voice lessons, and encouraged me every step of the way. My grandmother led the singing at small country churches from the piano her whole life, so I guess it's kind of in my genes.
Q: Did you always know that you wanted to be a singer?
I knew that I loved classical music, and I thought that perhaps I would become a music minister/choir director. I didn't know I had singing talent until I was in high school and was encouraged to pursue singing by my voice teachers and choir director. Once I was put in my first opera in college, I was hooked!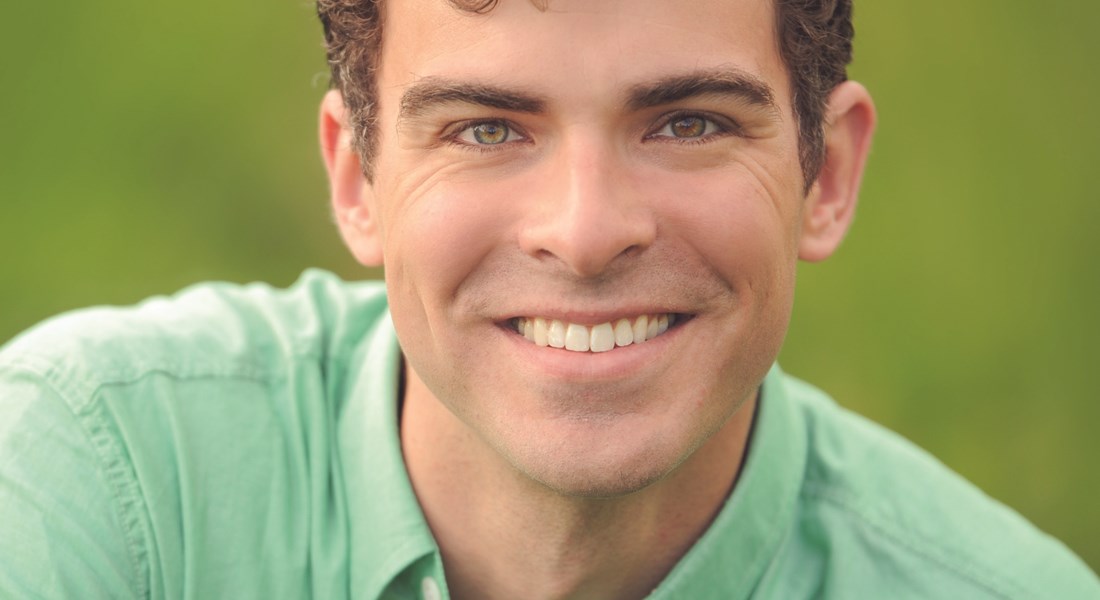 Q: If you couldn't be a singer, what career would you have pursued?
I have a passion for fixing and building things and working with my hands. I can often be found fixing cars, doing construction projects around the house, or helping my father-in-law rebuild WWII planes. I've also recently started working for a contractor part-time in between gigs doing home remodeling, construction, and general handyman stuff. It helps keep me sane. 
Q: What is the most difficult aspect of your job?
Hands down the hardest part of the job is being away from my family. During most years I am away from my family 5-6 months out of the year. And as difficult as that is for me, it is even harder on my wife as she then has to raise our daughter by herself and work full-time.

Sometimes they get to travel with me, but only when my wife is on break from her opera coaching job at Carnegie Mellon University. I think my wife is my hero. I certainly couldn't do what I do without her! I often joke that she supports my opera habit.
Q: What is the most rewarding aspect of your job?
The list is pretty big, which makes up somewhat for being away from my family so much. The most rewarding parts are the times when I hear how the opera or my singing has had an impact on someone's day or their life. It reminds me that art isn't just some fleeting form of entertainment or escape from reality. Art is necessary. And in my opinion, opera is the greatest and most complete synthesis of multiple art forms. I hope the opera makes an impact, even a small one, on your soul today!
FAST FACTS:
Hometown: Raised in Houston, TX, but I've lived in Pittsburgh, PA almost 12 years.
Siblings: Two older brothers.
Education: Rice University – University of Cincinnati College Conservatory of Music
Hobbies: Spending time with my wife, 6 year old daughter, 2 dogs and cat. Also, road cycling, woodworking/building/fixing stuff, rock climbing, hiking, bow hunting.
Favorite Book:  Endurance by Alfred Lansing.
Favorite Singer: Sir Thomas Allen – British Baritone.
Favorite Foods: Mexican food and anything breakfast related.
Favorite Quote/Mantra: If at first you don't succeed, try, try again. Choose your battles wisely.
Leave your comment below.
Top