×
Support great opera
Give today to help us unlock $2.5 million with the Artistry Now Matching Fund.
Donate
Meet Composer in Residence Rene Orth
Drumroll, please! Rene Orth, a composer whose music "is whimsical, spikey, sometimes show-bizy, always dramatic, reflective, rarely predictable, and often electronic" (Musical America), has been selected as the sixth Composer in Residence (CIR) at Opera Philadelphia in collaboration with Music-Theatre Group in New York. Originally from Dallas, Orth was chosen from a national field of applicants and now has the opportunity to advance her skills as an operatic composer by following a personalized development track.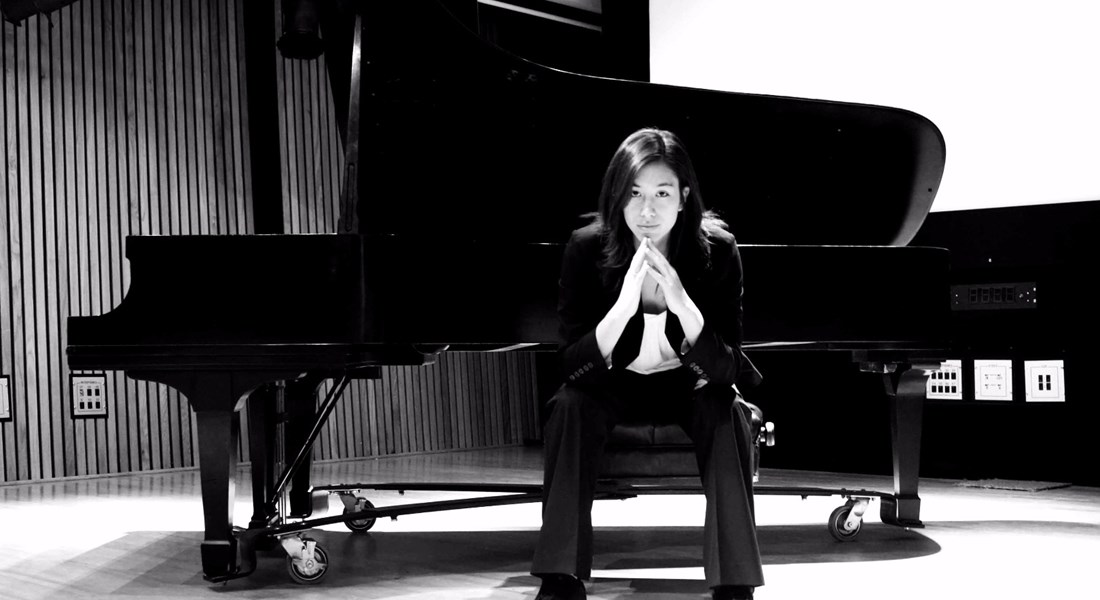 The Composer in Residence program is funded by The Andrew W. Mellon Foundation and works to foster tomorrow's American operatic masterpieces through personalized creative development and intensive, hands-on composition opportunities for today's most promising opera composers. Along with their individualized plan of study, Composers in Residence receive a living stipend and health benefits.
Of her appointment, Orth said, "I am so incredibly excited for this opportunity. As a composer committed to writing for the stage, I have no doubt that working alongside Opera Philadelphia, Music-Theatre Group, and my fellow Composers in Residence will help me develop into the best opera composer that I can be."
Orth recently completed her studies at the Curtis Institute of Music in Philadelphia, where she held the Edward B. Garrigues Fellowship and studied with David Ludwig, Jennifer Higdon, and Richard Danielpour.  Her chamber opera, Empty the House, with a libretto by Mark Campbell, received its world premiere with Curtis Opera Theatre in a sold-out run in January 2016. The opera centers on a mother who invites her grown daughter home for a last weekend in a house filled with painful memories, which nearly overwhelm them both, creating an intimate exploration of the nature of forgiveness. You can hear excerpts from the piece, which was also selected to be a part of Fort Worth Opera's FRONTIERS showcase in May 2016, below. 
As a recipient of a 2016 OPERA America Discovery Grant for Female Composers, Orth will receive partial funding for the development of Machine, a new chamber opera with librettist Jason Kim. In 2014, Washington National Opera commissioned Orth for a chamber opera, An American Man. With a libretto by Jason Kim, the work premiered at the Kennedy Center as part of WNO's American Opera Initiative. She has also held residencies at Yaddo and the Virginia Center for Creative Arts, and she currently serves on the theory and composition faculty for Luzerne Music Center, among many other accomplishments.
Welcomed into the CIR program as of June 1, Orth joined fellow Composers in Residence David T. Little, who was appointed in June 2014, and David Hertzberg, who was appointed in June 2015. Composers Missy Mazzoli, Lembit Beecher, and Andrew Norman have all completed their residencies with Opera Philadelphia.
Please join us in welcoming Rene to the Opera Philadelphia family!
Leave your comment below.
Top