A Common Thread: The Connection Between Macbeth and Creative Africa
If you've got a keen eye on the Philly arts scene, you might notice a common thread that is weaving its way through Opera Philadelphia and the Philadelphia Museum of Art this fall.
In Third World Bunfight's Macbeth, an adaptation of Verdi's opera set in the Democratic Republic of Congo, patterns inspired by the wax prints common to Central and West Africa provide the singers with a striking backdrop for their Shakespearean drama. Coincidentally, these incredible prints are also a subject of the awe-inspiring five-part exhibit Creative Africa at the Philadelphia Museum of Art.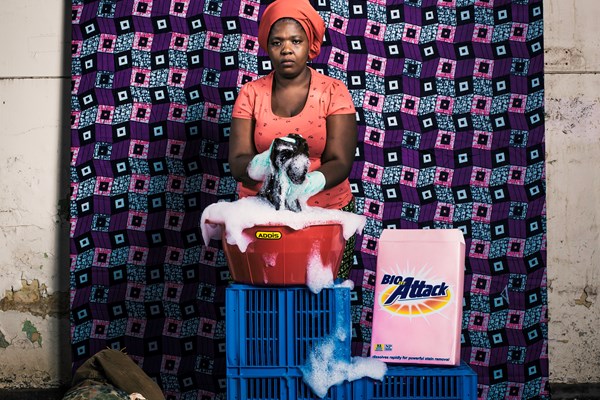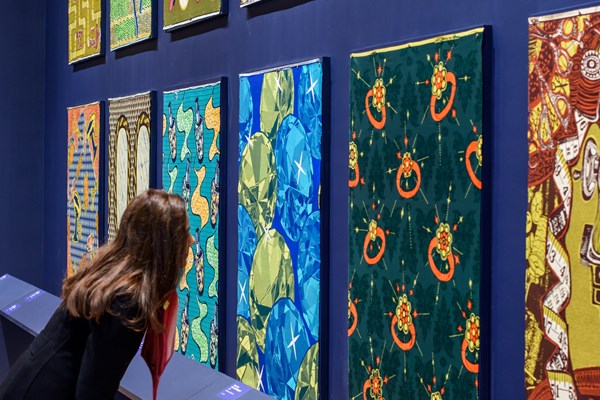 Vlisco: African Fashion on a Global Stage explores the history and creation of wax prints and how the textiles of Vlisco, a Dutch company, stitched themselves into the fabric of Central and West African culture. As explained throughout the Joan Spain Gallery where the exhibit is held, the Vlisco prints leave the company factory identified by stock numbers. It's the female traders and their customers who name the patterns – after anything from politics to religion to pop culture – thus imbibing them with social status and value. Thanks to these traders who embrace and market the bold, colorful prints, they have long been associated with African fashion.
To create the backdrops audiences will see on stage September 24 and 25, Third World Bunfight founder and Macbeth designer and director Brett Bailey used digital illustration to alter these familiar wax print fabric patterns and give them new meanings.
"I worked off scans of these fabrics and then amped them up by changing the colors and layering other motifs on top of them so that they would participate in telling the story I wanted to tell: violence, war, minerals, capitalism, profit in Central Africa," Bailey said.
Take a peek into of Bailey's design process below, then be sure to visit Creative Africa, open now through September 25 with select exhibits open through January 2017.
Gallery images courtesy of Brett Bailey. Production photo by Morne van Zyl and Brett Bailey. Vlisco exhibit photo by Timothy Tiebout.
Leave your comment below.
Top