Introducing students to careers in the theater
The first class of Opera Philadelphia's Backstage Pass program is officially out for summer, having spent the spring touring theaters and museums, and learning tricks of the trade from scenic painters and filmmakers.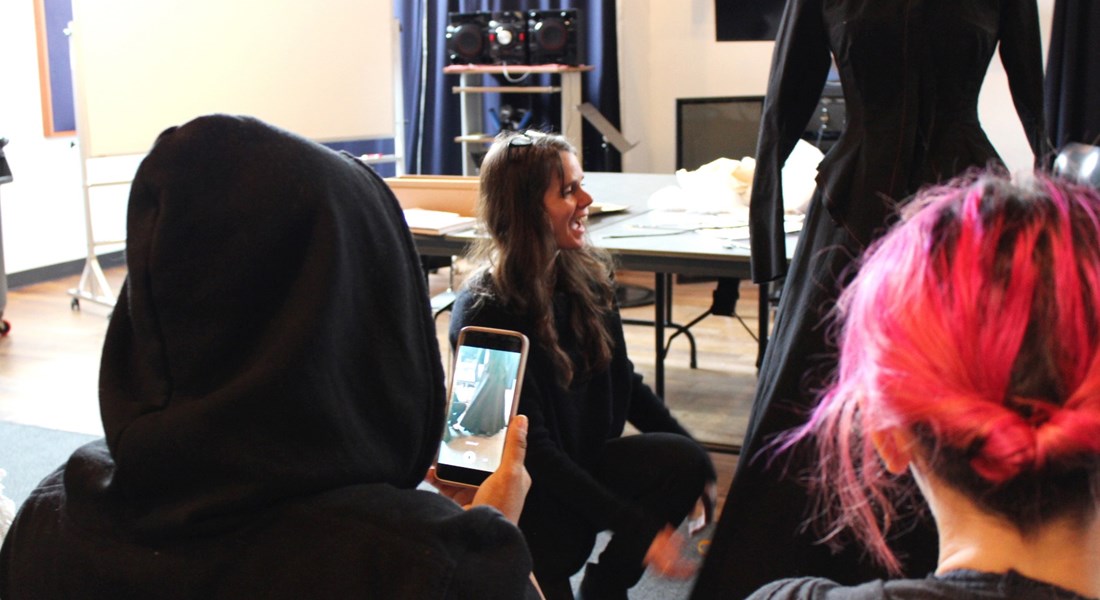 Backstage Pass, designed as a workforce readiness program for area teenagers interested in technical theater, offers an introduction to backstage careers through on-site visits and meetings with industry professionals.
After two pilot years, Opera Philadelphia kicked off Phase I of Backstage Pass in March by welcoming nearly 400 students from 10 area schools to Career Day. There they had an opportunity to learn about different careers from industry professionals stationed all around the Academy of Music. Eighty-four of those students registered for the program, and more than 50 attended the sessions.
During the three-month program, students toured the backstage of not just the Academy of Music, but also Verizon Hall and the Perelman Theater at The Kimmel Center. They visited film company History Making Productions and backdrop painting business Done and Dusted. They met with professionals who taught them how to take measurements for costumes and how to create movies with the phones in their pockets.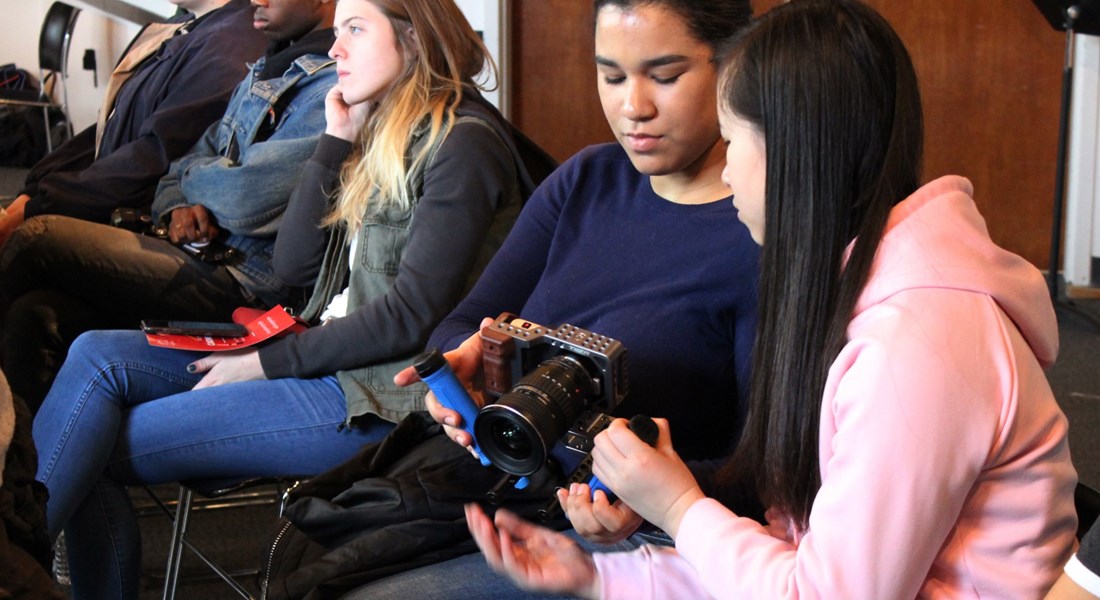 "We got to talk to a lot of interesting people," said Community Initiatives Administrator Veronica Chapman-Smith. The students were so captivated by Done and Dusted, when the session was over, "we literally had to drag them out of the room. " 
Phase I concluded in June with a trip to the National Constitution Center, where students saw both theatrical presentations at the museum – the multi-actor, pared-down Living News and the "bells and whistles show" Freedom Rising.
Most people don't expect to see theater when they come to a museum, said Nora Quinn, Director of Theater Programs at the National Constitution Center.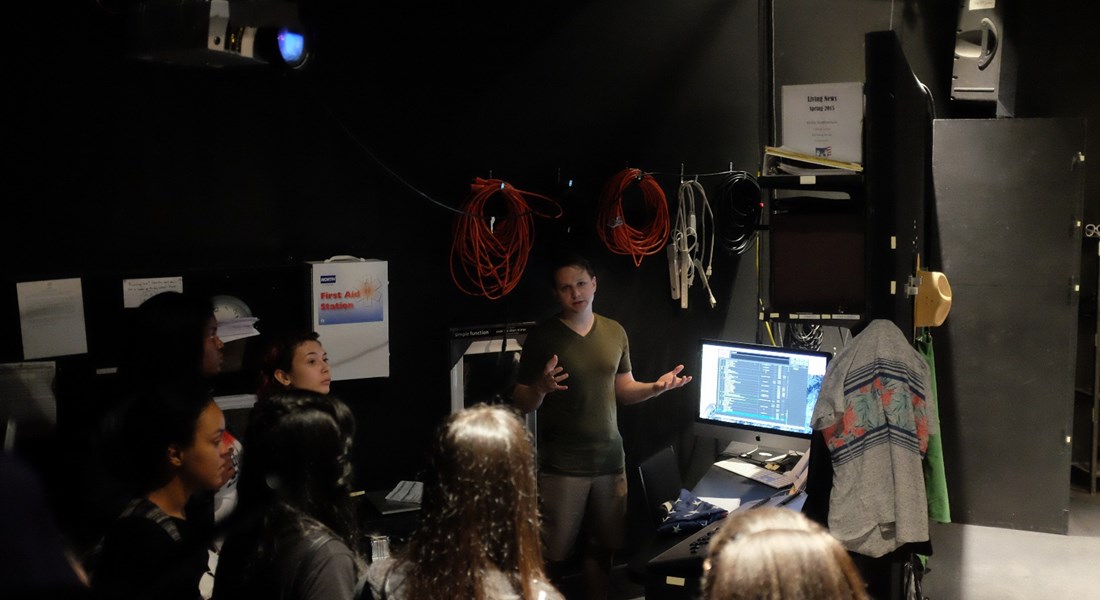 Quinn guided them through the museum, taking them behind the scenes to explain how it all works, down to making sure costumes are dry cleaned on time. 
Although Phase I ventured outside the box of what is traditionally considered "theater", Chapman-Smith would like future outings to show an even greater range of career possibilities. 
"I think Done and Dusted was the moment where I thought, wait, I should have looked for more places where you're using those skills but not necessarily in the way that you would have originally thought," Chapman-Smith said.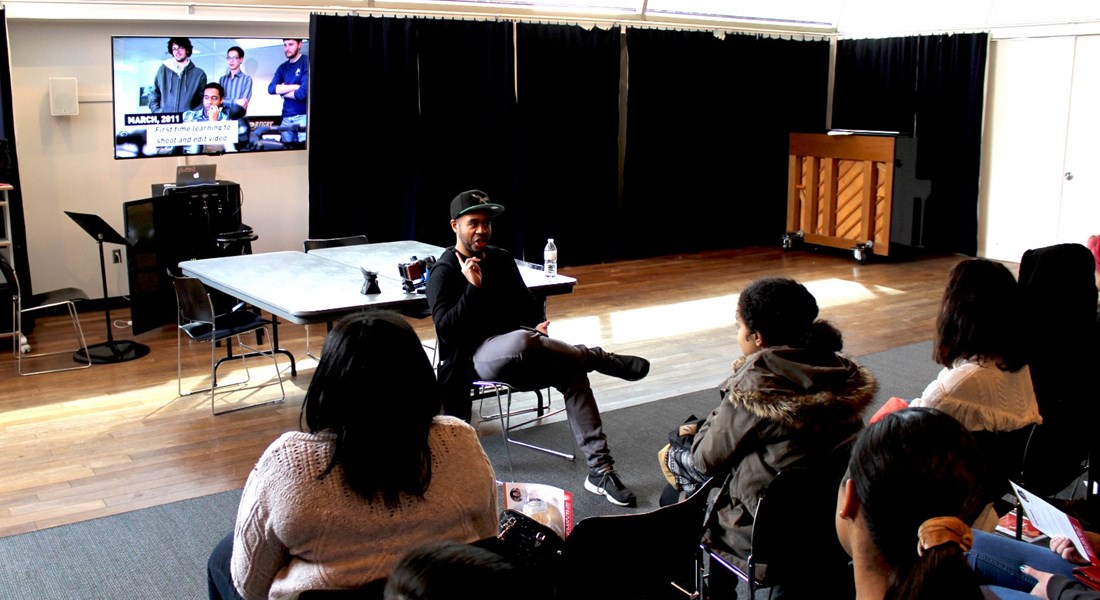 While some students came into the program with experience working on school productions and pre-determined interests, the program allows other artistically-minded students to learn about different areas and what they might like best. 
Some of the students from Phase I, as well as some newly-recruited participants, will take part in Phase II this fall, transitioning into more hands-on work, actually building, painting, and designing. They will also meet with Opera staff about career skills like writing a resume and job site etiquette and learn about colleges where they can study theater arts.
 "There are jobs to be had," Chapman-Smith said, not just in theaters, but beyond. And Backstage Pass is going to make sure the students are ready for them.
Leave your comment below.
Top