Exploring the Collision of Human Desire and Immortal Beings
Marilyn Horne, the esteemed mezzo-soprano who introduced San Francisco Opera audiences to Handel's Orlando in 1985, was quoted in that company's program as saying that the composer's intricate vocal lines demand that, "sometimes you have to just stand still and sing in order to get it the way you want it."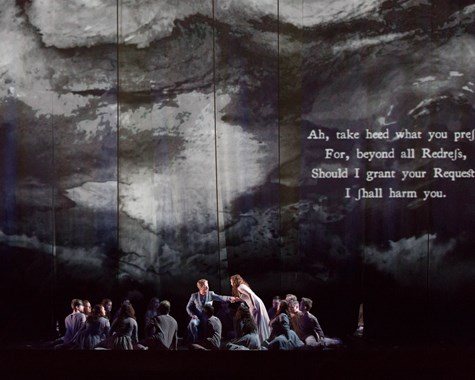 But for artist James Darrah, for whom the score is always the basis of inspiration, the music in Semele inherently calls for movement. 
Los Angeles based Darrah is known for his innovative and unconventional body of work in classical music at the intersection of opera, film, and theater, pairing intimate character studies with otherworldly senses of time and place. 

The dynamic story of Semele, a three-part musical drama by George Frideric Handel, comes from Ovid's Metamorphoses. It follows mortal Semele as she, in love with Jupiter, king of the gods, attempts to delay her marital engagement with a prince, with whom her sister Ino is in love. Her passionate affair with Jupiter persists until Jupiter's jealous wife Juno schemes for Semele's downfall.

Darrah, who is delving into this production for the third time, admitted that his attitude toward the libretto has changed over the past few years, specifically in terms of how he incorporates dance and movement. "Some of that depends on how we've consciously chosen to shift our focus," he said, "but a lot of it just comes from studying the piece for a longer period of time." 
In the 2016 production with Opera Omaha, Darrah not only cast a dancer to play Ino, but also allowed movement in general to seep through the entire cast and style of production. "Ino is the character who is the most silent," explained Darrah. "She doesn't feel like she has much agency, and she can't express what she truly wants." The creative team wanted to experiment with giving Ino a voice through dance by portraying the dancer as an extension of Ino's character, whose passiveness allowed movement to manifest in a significant way. For September's performances in Philadelphia, however, the dancer will portray not just Ino − instead, the dancer will occupy multiple roles, evoking emotional currents present throughout the opera rather than assigning traits to specific characters. 
As a result, this production will evolve to feel like an entirely new show. The elements of dance and movement combine with costume and scenic design in order to differentiate, from a logistical standpoint, between the earthly realm and the godly, Olympian world, within a singular setting on stage. At the same time, Darrah also recognizes how similar in nature the worlds really are − after all, gods in stressful situations tend to exhibit their most human traits: their jealousy, their rage, their lust. Mortal beings are characterized by their untethered longings and heavy emotional currents, and yet the gods often act in ways that directly resemble those human traits.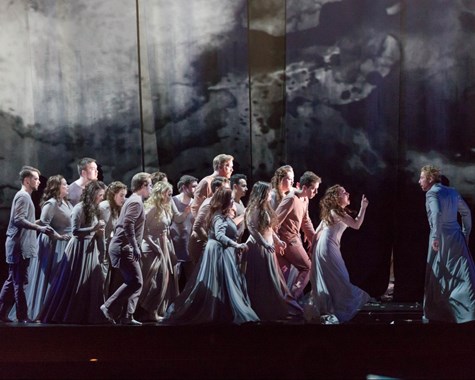 This juxtaposition is what Darrah wants to explore. Despite the clear parallels between gods and mortals, there lies a fundamental difference: gods don't experience the downfall that humans do when they make mistakes. After all, there are privileges that gods take for granted, such as the immortality Semele becomes so obsessed with, that negate any suffering that a mortal committing the same act would experience. "I want to experiment with this collision of human desire and larger-than-life, immortal beings," said Darrah.  
Although Darrah has spent a lot of time working with Handel operas, Semele is refreshing in that it doesn't ever really feel finished. "It continues to yield new discoveries," he said, "showing us new possibilities upon each revisit." In the company premiere of Semele, Opera Philadelphia audiences will experience this unique vision, one that continues to transform and prosper with time.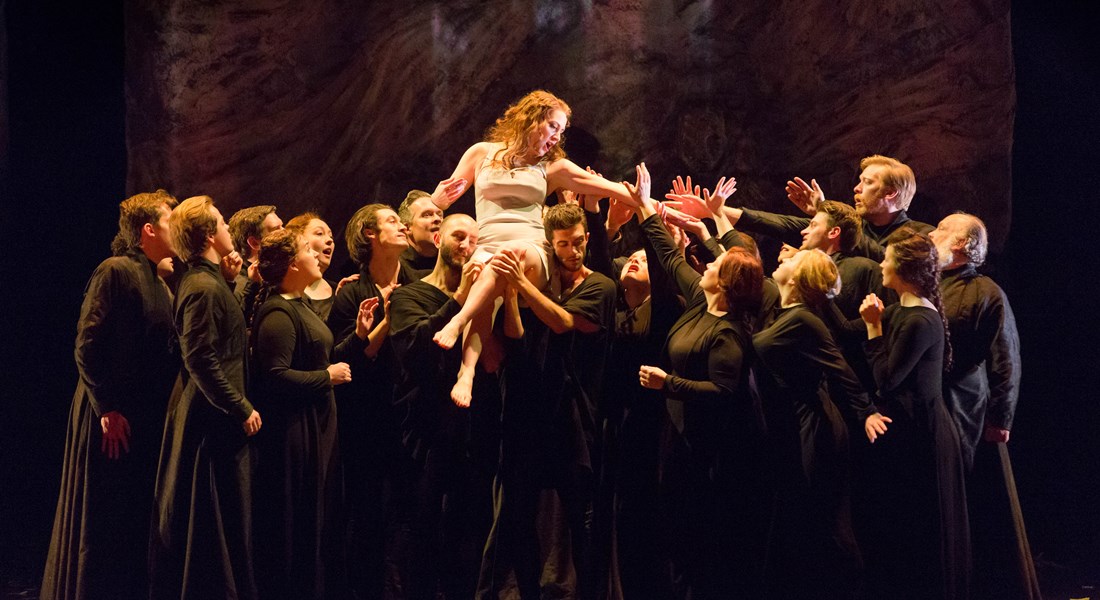 Leave your comment below.
Top