×
Support great opera
Give today to help us unlock $2.5 million with the Artistry Now Matching Fund.
Donate
What Makes Us Click: Notes on Denis & Katya
By Philip Venables and Ted Huffman
Learn more about world premiere Denis & Katya, opening September 18, with the program notes composer Philip Venables and librettist/director Ted Huffman wrote for the O19 Festival Book. 
Composer's Note
The last opera that Ted and I made, 4.48 Psychosis, didn't have much narrative content to it. Instead, it was a rich emotional landscape – I wandered through fields of Sarah Kane's haunting text, harvesting my own musical dramaturgy from it, without worrying much about narration, character or chronology. It was a reverie rather than a story.  
Therefore, we wanted to put storytelling at the heart of Denis & Katya. We asked ourselves, "In what different ways can opera tell stories?" With just two performers, we have tried to make a world of many characters. Our approach could be called a kind of fictionalized verbatim/ documentary/ reconstruction/ role-play theater – although I don't think we've yet decided exactly how to describe it. Our inspirations were documentaries and crime-based reconstructions, where a series of interviews with people surrounding the event are rapidly intercut, along the chronology of events, to reconstruct the story from many partial viewpoints. We didn't want to dramatize Denis and Katya themselves as characters – that felt insensitive to their very real tragedy. 
We've made this piece in a very collaborative way, devising form and content together between Ted, Ksenia, Pierre, and me. Ted and Ksenia gathered text and conducted interviews with a journalist and a friend of Denis, and other material was fictionalized from secondary sources like TV talk shows, newspaper articles, etc. We've edited these 'interviews' in the same way that one might edit a TV documentary – quickly flicking from one talking head to the next to present a kaleidoscopic view of real-life events. This challenged me to create musical characterizations of each person that are strong and different enough that the abrupt cuts between interviews are clear. Nothing is through-composed, transitions are never organic. These cuts are indicated with a sound and a label for each character, to make the role-play form of the opera as clear as possible.  
That spirit of role-play theater is important to us. There isn't a one-to-one relationship between performer and character. Instead we've tried to give each character a different dramaturgical 'mode', rendered differently by the two performers. The Journalist and the Friend (our main characters) are essentially solo sung roles, but with additional spoken text provided by the opposite performer. The Neighbor and the Teenager, both in Russian, are live translated for the audience by the other number. The Teacher and the Medic are played by both performers at once, in an effort to keep some distance or artificiality between character and stage representation.  
We have marked out the roleplay 'arena' with our four cellists at each corner of the stage. Many people have asked me, why four cellos? We really wanted Denis & Katya to be a small and tourable piece. Our original idea of string quartet I found a bit predictable, and I always have a fetish for groups of the same instrument. (My last opera had three baritone saxophones and three violas in amongst the 12-strong ensemble.) The cello spans the range of both singers, just about, and packs a punch, both aurally and visually, when four of them play together. With identical sound but spatially separated we have the possibilities of absolute unity and four individual soloists. There is no conductor – the piece is all made from the six performers on stage together, hopefully like a collective act of spontaneous music theater.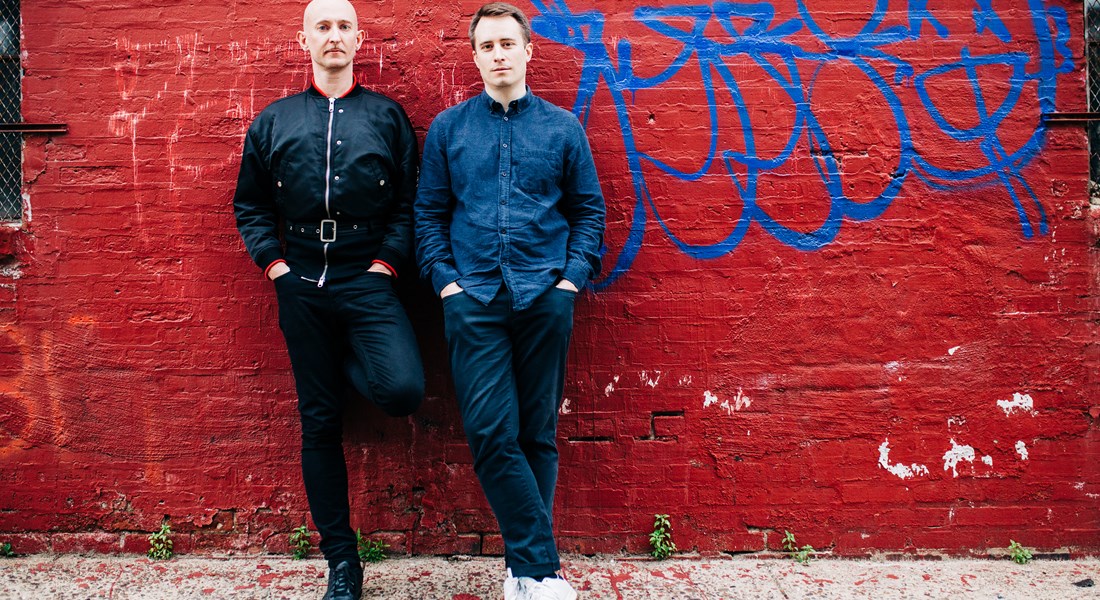 I first read about Denis and Katya in late November 2016, more than a week after the events in Strugi Krasnye. An article appeared in my newsfeed − I remember the image of the two teenagers holding guns and the headline's comparison to Romeo and Juliet. It was a "sponsored" article, the kind that makes you think, I shouldn't open that. It's just trash. And yet I clicked. I was curious. 
This was six months after composer Philip Venables and I had premiered our first show together in London. Since then, we had been talking about different ideas for our next piece. It didn't occur to me right away that this story could be the basis of an opera, but the details of it stayed with me. A month later, around Christmas, I sent Philip links to articles about the story. We both started to go down internet rabbit holes. 
Fast-forward a year and a bit. Philip and I had mentioned the idea of an opera based on Denis and Katya to David Devan at Opera Philadelphia; in the spring of 2018, they offered us the chance to make a piece for the O19 festival. We jumped.  
We knew that we didn't want to dramatize Denis and Katya's story in a traditional way − we didn't want anyone to play them.  We were interested in creating a kind of operatic docu-drama, based on verbatim text gathered from real sources. Together with our co-creator, Ksenia Ravvina, we reached out to people who had been involved with the story, and we traveled to Russia to meet some of them. We ended up using a lot of text from two sources who also became our two main characters: an investigative journalist who wrote about Denis and Katya for a leading newspaper and one of Denis' best friends. We constructed other characters and texts from speaking with people in local cafes, watching TV interviews, reading newspaper articles and looking at online chat groups about the story. All the verbatim text has been re-constructed and fictionalized for the purposes of making a piece of music theater. 
The story of Denis and Katya contains many inherently fascinating angles that caught the international media's attention. In the end, we don't know exactly what happened to them in the cabin. We know that they wanted an audience. The mystery around what happened next opens up an important possibility for exploration, and therefore for theater. How do we, individually and collectively, speak about things we do not or cannot know for certain? This seems to me one of the crucial questions we face now, living so much of our lives on the internet, a place where fact and fiction are often indistinguishable, and where we are assaulted by stories at every turn.  
Denis & Katya is, for me, a story about a story. It is about the stories we tell, why we tell them, why we are drawn to listen, and how those stories might change us. 
Notes from the O19 Festival Book. 
Photo by Dominic M. Mercier. 
Video by Dave Tavani of Theo Hoffman and Siena Licht Miller in a rehearsal of Denis & Katya. 
Leave your comment below.
Top