A Day in the Life of an Opera Singer
In his Opera Philadelphia debut,

 Brian 

Jagde

 stars in 

The Drama of Tosca 

and transforms

 Puccini's piece into an innovative, me

smerizing 

tale

. On stage, he perfects his character

 as the "robust Cavaradossi" 

through his 

entrancing presence, 

rich vocals

,

 and expressions

 that keep audiences on their toes

.

 But it is backstage where Cavaradossi is born and 

bloomed. His character is developed at home, through exercises, and by some caffeine. 

Brian spoke with 

us from Naples, where he was performing in Carmen with 

Teatro di San Carlo, to share what it takes to be in an opera. 
Q: How do you prepare the day of the performance? 
BJ: Days of shows start slow and relaxed. I sleep until late morning for most evening performances. I'll start with a big breakfast - a caffeinated beverage and water too! - then I relax a bit before heading to the gym for a light workout to activate my core for support. In midafternoon, I'll warm up a bit on my own time and will have a late lunch. Then it's just having everything ready to go to the theater and performing. Depending on what show I'm doing and the requirements for preparation, I'll show up early enough to not feel rushed. I'll warm up and then after makeup and costume I'm ready for the stage!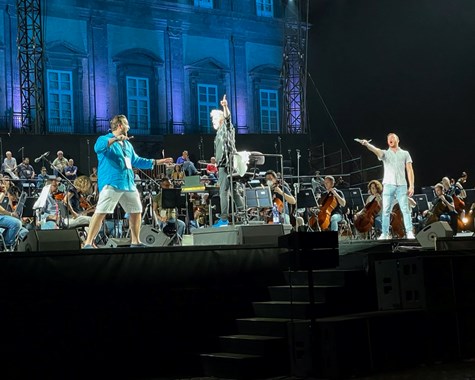 Q: What is your favorite thing about performing? What are some of the challenges?  
BJ: Every night I'm competing only with myself. I'm up there trying to be better than my last show to give the audiences what they want but also to satisfy my own demands for my work. There's a lot of pride that has to go into this job in order to really succeed.  
There are many challenges of course, just like in any field that puts a lot of pressure on a short amount of time. Remember, we are usually only in front of an audience for three hours per performance at most. This means all the time and effort that went into these three hours needs to pay off.  
"It's a labor of love and you truly have to love singing and this lifestyle in order to make this career work for you."
Q: What exercises do you do?  
BJ: I do lots of simple exercises for the voice such as scales and arpeggios. I just try to find the connected vocal line supported by the lower abdomen and diaphragm so that the voice is open forward and produced correctly from top to bottom.  
As for my workout at the gym, I focus on core exercises and some back and legs as well. I'll do stationary backward lunges, adductor and abductor machines, and also hamstrings. Then I'll do some straight lat pulldowns for the back. For my core, I stick with deadlifts and then leg lifts to work mostly the lower abs.  
Q: What are a few things about your job as an artist that always surprise people?   
BJ: There are so many things that surprise people! First of all, people think all international opera singers are wealthy and fly on private jets. This is not true for almost any of us. The life of a modern-day opera singer is quite a bit more challenging than it ever has been. 
We are traveling even more and performing even more often because many fees have remained virtually the same for three decades, while the cost of living has increased more than three times than what it was before. There are a lot of demands that the audiences don't see which are required before we ever set foot on stage.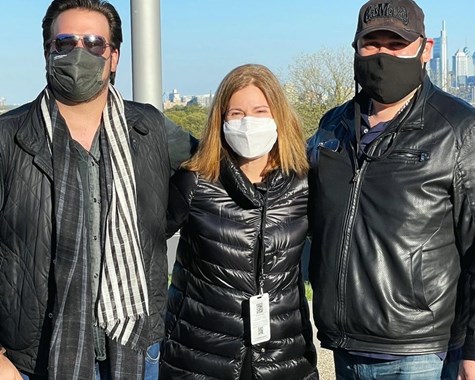 "I find the reason myself and also the public will return to an opera that we may have seen twenty some odd times before is because we know we will be seeing a different interpretation of a role or production."
Q: What is the craziest thing that has happened on stage?  
BJ: I could go on forever about these things. I've been on stage where a singer forgets a line, and I've seen an entire orchestra and conductor hold a note longer until that singer finally remembers the line and then continue as if nothing went wrong. There have been falls, costume malfunctions … the list goes on. I've also been on very old sets that were falling apart in the middle of an aria. There are too many stories, but it's all part of being in the live theater experience. Every show is different and yet somehow the same. It keeps things alive and interesting, and the stories are timeless.
Leave your comment below.
Top