×
Support great opera
Give today to help us unlock $2.5 million with the Artistry Now Matching Fund.
Donate
Teaching Lilacs
On December 8th, teachers from across Greater Philadelphia joined Bill Doggett for a professional development around Lilacs for Voice and Orchestra by George Walker. These archival videos offer a glimpse into this session.
Part 1:
Bill Doggett teaches about metaphor and symbolism that occupy George Walker's Lilacs for Voice and Orchestra. He also presents on the origins of Walt Whitman's poem, "When Lilacs Last in the Dooryard Bloom'd," and highlights how Walker's composition serves to commemorate the life of famed Black tenor, Roland Hayes. Finally, Doggett invites teachers to reflect on the significance of Lilacs today.

Part 2: Q&A
Teachers engage in a Q&A session following Bill Doggett's presentation and inquire about ways to incorporate its content into their own classroom. 
About Bill Doggett
Bill Doggett is a published historian and scholar on Race and Performing Arts history with a national profile
Bill Doggett's expertise is in the interdisciplinary subjects of race, music, and technology. His research explores how the convergence of these subjects aligned at the dawn of the 20th century to create a recalibration of 19th century "Lost Cause" Confederate nostalgia which defined and shaped our understanding of race and racial hierarchy in both the 20th and 21st centuries. During Summer 2021, he was featured in the Radio Lab and NPR All Things Considered featured six episodes podcast "The Vanishing of Harry Pace"
Doggett is also a diversity, equity, and inclusion composers and musicians marketing agent and was a friend of composer, George Walker. He has worked with and represented the renowned composers Adolphus Hailstork and 2020 Pulitzer Prize for Music recipient, Anthony Davis, and is associated with a number of new generation Black composers.
Doggett is the nephew and namesake of Philadelphia 1950s jazz organ legend of the same name. He is the youngest son of parents from North Philadelphia of the 1920s-40s who were graduates of Temple and Lincoln Universities.
For more information, visit billdoggettproductions.com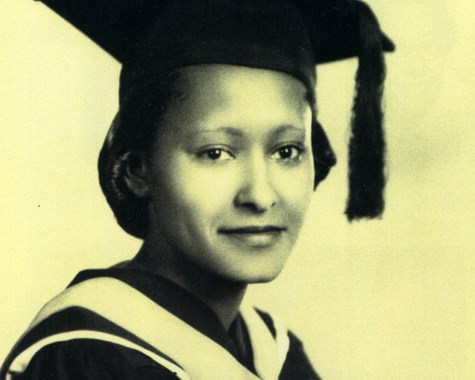 In Memoriam
Bill Doggett's presentation is offered in dedication to his mother, Frances Brown, who was a proud graduate of Temple University's Temple College, Class of 1940.
Dedicated funding for the Sounds of Learning Dress Rehearsal Program has been provided by The William Penn Foundation, Hamilton Family Charitable Trust, Eugene Garfield Foundation, Wells Fargo, Universal Health Services, Hirsig Family Fund of the Philadelphia Foundation, The McLean Contributionship, and Mr. William A. Loeb
Top