×
Support great opera
Give today to help us unlock $2.5 million with the Artistry Now Matching Fund.
Donate
Little / Waldman
Black Lodge
Music by David T. Little
Libretto by Anne Waldman
Story & Screenplay by Michael Joseph McQuilken
World Premiere
Film Screening with Live Performance
Part of Festival O22 and the 2022 Philadelphia Fringe Festival
What does it take to face ourselves? Enter the darkness in search of something beautiful, transcendent. But be very careful what you need to know…

Drawing on the disturbing and complicated mythologies of the surrealist writer William S. Burroughs (Naked Lunch), Black Lodge uses dance, industrial rock, classical string quartet, and opera to take viewers through a Lynchian psychological escape room.

Set in a nightmarish Bardo, a place between death and rebirth, a tormented writer faces down demons of his own making. Forced to confront the darkest moment in his life, he mines fractured and repressed memories for a way out. A woman is at the center of all the writer's afterlife encounters. She is the subject of his life's greatest regret, and she materializes everywhere in this Otherworld. The writer cannot detach any thoughts of his life from her. 

Part film screening and part industrial rock opera concert, this world premiere event features glam opera band Timur & the Dime Museum alongside musicians from the Opera Philadelphia Orchestra.  
"A
 Twin Peaks-inspired musical theater piece
" – 
LA Times
Produced by Beth Morrison Projects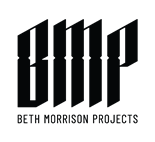 Opera Philadelphia has partnered with Art-Reach and Nicole Sardella to provide Audio Description for this production on October 2. 
Learn more>>
Dates are Oct 2022.
| | |
| --- | --- |
| Sat, Oct 1 | 9:00 p.m. |
| Sun, Oct 2 | 8:00 p.m. |
Approximately 1 hour with no intermission

Performed in English with English Subtitles
Opera commissioned by Beth Morrison Projects and the Allen R. and Judy Brick Freedman Venture Fund for Opera
Film commissioned by Beth Morrison Projects, Opera Philadelphia, the Allen R. and Judy Brick Freedman Venture Fund for Opera, David & Kiki Gindler, Charlotte Isaacs, and Thomas H. Platz, with additional support provided by the Howard Gilman Foundation.
Major support provided by the Mellon Foundation
Developed by Beth Morrison Projects, California Institute for the Arts, HERE Arts Center, and REDCAT.
This program is supported, in part, by public funds from the New York City Department of Cultural Affairs in partnership with the City Council.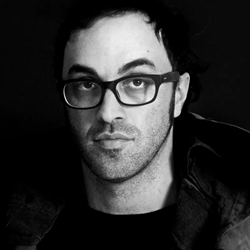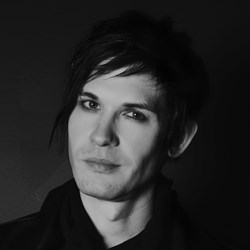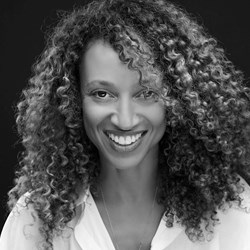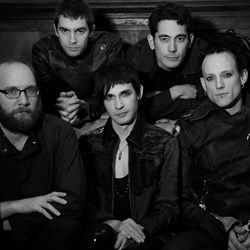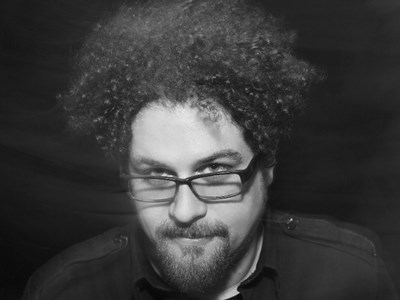 Composer
David T. Little
David T. Little is "one of the most imaginative young composers" on the scene (The New Yorker), with "a knack for overturning musical conventions" (The New York Times). His operas Dog Days, JFK, and Vinkensport (librettos by Royce Vavrek), and Soldier Songs have been widely acclaimed, "prov[ing] beyond any doubt that opera has both a relevant present and a bright future" (The New York Times). Read more >>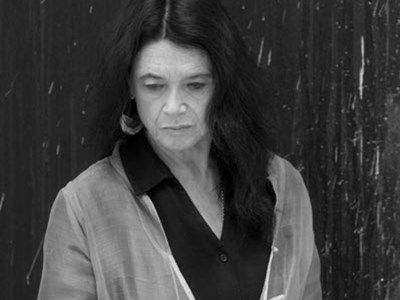 Librettist
Anne Waldman
Internationally recognized and acclaimed poet Anne Waldman has been an active member of the "Outrider" experimental poetry community, a culture she has helped create and nurture for over four decades as writer, editor, teacher, performer, magpie scholar, infra-structure curator, and cultural/political activist. Her poetry is recognized in the lineage of Whitman and Ginsberg, and in the Beat, New York School, and Black Mountain trajectories of the New American Poetry. But has raised the bar as a feminist, activist and powerful performer. She has read in the streets as well as numerous larger venues such as the Dodge Literary Festival in the USA and the Jaipur Literature Festival in India and continues to teach poetics all over the world.  Read more>>