Hosokawa

The Raven
Music by Toshio Hosokawa
Libretto by Edgar Allan Poe
New Production
Part of Festival O22
Edgar Allan Poe's haunting poem inspires a two-part evening of immersive theater, the centerpiece of which is Toshio Hosokawa's The Raven. The classic elegy transforms into a chilling monodrama for mezzo-soprano (Kristen Choi, Rigoletto 2022) and chamber orchestra, led by conductor Eiki Isomura, inspired by the supernatural elements of Noh theater.
Before taking your seat on the stage of the Miller Theater for The Raven, journey through Poe's verse as you travel through the theater with a performer as your guide. A collaboration between director Aria Umezawa and the Philadelphia-based Obvious Agency, this interactive discovery of grief, love, and the afterlife will transform how you encounter Hosokawa's music.

Opera Philadelphia has partnered with Art-Reach and Nicole Sardella to provide Audio Description for this production on September 29. 
Learn more>>
Approximately 90 minutes with no intermission
Production support provided by the Kimmel Cultural Campus
Major support has been provided by Mr. and Mrs. Frederick P. Huff, Paul L. King, and Ellen Steiner.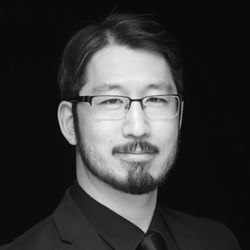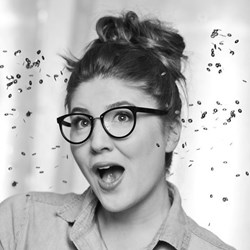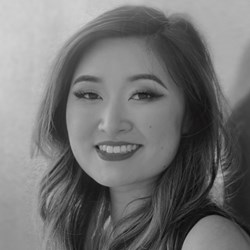 Jennifer Hiyama *

Scenic & Props Design

Bless Rudisill *

Lighting Designer

Ariel Wang *

Costume, Hair & Makeup Design

Lucas Campbell *

Sound Designer
*Opera Philadelphia debut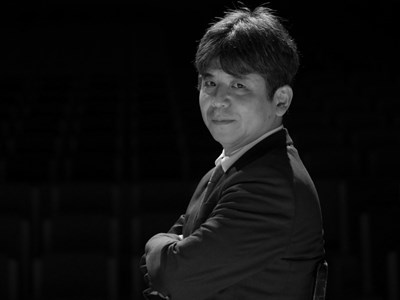 The Composer
Toshio Hosokawa
"I am searching for a new form of Japanese spiritual culture and music, one through which I can remain true to myself as well as to my origins. We need to examine the Western world again, more carefully, in order to see ourselves objectively and to truly get to know ourselves." 
Toshio Hosokawa, Japan's pre-eminent living composer, creates his distinctive musical language from the fascinating relationship between Western avant garde art and traditional Japanese culture. His music is strongly connected to the aesthetic and spiritual roots of the Japanese arts (such as calligraphy), as well as to those of Japanese court music (such as Gagaku). He gives musical expression to notions of beauty rooted in transience: "We hear the individual notes and appreciate, at the same time, the process of how the notes are born and then die: a sound landscape of continual 'becoming' that is animated in itself." Read more>>