×
Support great opera
Give today to help us unlock $2.5 million with the Artistry Now Matching Fund.
Donate
The Raven Roundtable
Rendell Room, Kimmel Center
300 South Broad St. Philadelphia, PA 19102
Delve into Toshio Hosokawa's The Raven, and its O22 presentation by director Aria Umezawa and the Obvious Agency, at this panel discussion led by Robert Buscher, with Makoto Hirano and Will Gardner.

Part of the Reflection & Re-Vision series.
Rendell Room, Kimmel Center
Dates are in 2022.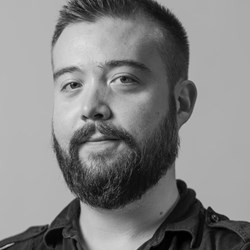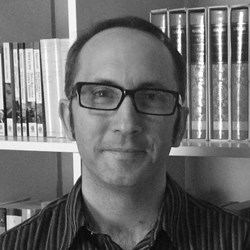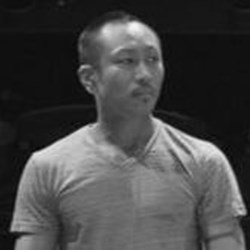 Rob Buscher, Associate Director of Organizational Culture at Japan America Society of Greater Philadelphia, is a film and media specialist, educator, arts administrator, and published author who has worked in non-profit arts organizations for over a decade. As a person of biracial Japanese American heritage who is deeply involved in his community, Rob also has an expertise in cultural sensitivity training, community organizing, and advocacy issues related to the Asian American & Pacific Islander (AAPI) community. Rob lectures part-time at University of Pennsylvania's Asian American Studies Program, and is a contributing writer at Pacific Citizen and Gidra Magazine. Rob serves as Board Chair at Philadelphia Asian American Film Festival, having previously served as Festival Director from 2014-2019. He also serves as President of the Philadelphia Chapter of civil rights group Japanese American Citizens League and chairs the Editorial Board of Pacific Citizen, the organization's national newspaper. 
Will Gardner teaches Japanese language, literature, and film at Swarthmore College. He is the author of Advertising Tower: Japanese Modernism and Modernity in the 1920's (Harvard University Asia Center Publications, 2006) and The Metabolist Imagination: Visions of the City in Postwar Japanese Architecture and Science Fiction (University of Minnesota Press, 2020), as well as numerous articles on Japanese modernism, science fiction, media, architecture, and urban culture. 

Makoto Hirano is a Philadelphia-based choreographer and theatre artist. His award-winning, original performance projects have been presented nationally in numerous venues and festivals including Off-Broadway at the National Asian American Theatre Festival (NYC), DanceTruck (Atlanta, GA), Ringling Museum (Sarasota, FL), Yale University (CT), and FringeArts (Philadelphia, PA). As a freelance collaborating performer, Hirano has originated over 20 roles, with highlights that include projects with Bill Irwin, Pig Iron Theatre Company, Nichole Canuso Dance Company, and Thaddeus Phillips/Lucidity Suitcase Intercontinental. Hirano is a founding member and current advisor to the arts collective PAPA (Philly Asian Performing Artists), and co-founder of installation art duo Gatto+Hirano. From 2007-2014 Hirano was a Facilitator with Philly/Baltimore/South Carolina-based professional development program Artists U. A former U.S. Marine, Hirano earned his BFA in dance at Temple University.
Major support for Reflection & Re-Vision has been provided by The Pew Center for Arts & Heritage.
Top