×
Support great opera
Give today to help us unlock $2.5 million with the Artistry Now Matching Fund.
Donate
Denis & Katya
World Premiere
Music by Philip Venables
Libretto by Ted Huffman
Performed in English and Russian with English supertitles
Part of Festival O19
They could have been your teenage children, best friends, or classmates. Two beautiful 15-year-olds who lived every moment−including their last−online. What led to their violent deaths? Why did they choose to broadcast their final moments on social media? And what does it say about the voyeuristic society who watched, liked, and objectified them, transforming two kids into clickbait? 
This visceral production from composer Philip Venables and director Ted Huffman−the duo behind the award-winning 4.48 Psychosis−uses verbatim text to examine the vast public response to the events surrounding the tragedy of Russian runaways Denis Muravyov and Katya Vlasova, exploring how stories are shaped and shared in our age of trolls, conspiracy theories, fake news, and 24/7 digital connection. 
"An intimate, haunting triumph." - The New York Times
"Not only is Venables's newest creation the most brilliantly original operatic work I've seen in a decade, it's a sensitive, subtle, and deeply questioning meditation on youth, voyeurism, and the age of social media." – Musical America
"Highly experimental in its manner, the piece exudes great confidence of purpose plus gritty, thoughtful artistry — in the spirit of O19's commitment to making opera a distinctly 21st century thing." – The Philadelphia Inquirer
Winner of the FEDORA - GENERALI Prize for Opera 2019


Dates are Sept. 2019.
| | |
| --- | --- |
| Wed, Sep 18 | 7:00 p.m. |
| Sat, Sep 21 | 2:00 p.m. |
| Sat, Sep 21 | 8:00 p.m. |
| Sun, Sep 22 | 7:00 p.m. |
| Mon, Sep 23 | 7:00 p.m. |
| Wed, Sep 25 | 7:00 p.m. |
| Sat, Sep 28 | 8:00 p.m. |
| Sun, Sep 29 | 7:00 p.m. |
Approximately 70 minutes, no intermission
Co-commissioned and co-produced with Music Theatre Wales and Opéra Orchestre National Montpellier
Major support for Denis & Katya has been provided by the William Penn Foundation
Winner of the FEDORA - GENERALI Prize for Opera 2019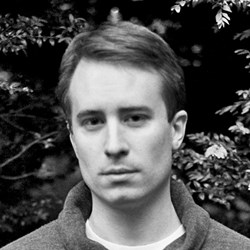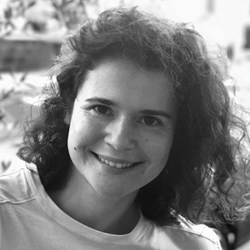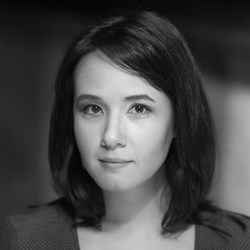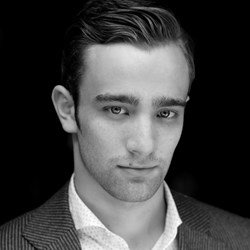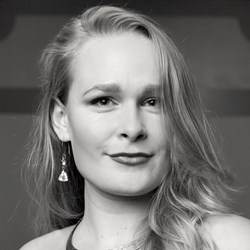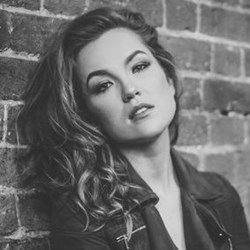 Andrew Lieberman

Scenic and Lighting Design

Millie Hiibel *

Costume Design

Rob Kaplowitz

Sound Design

Pierre Martin *

Video Designer

Brett Finley

Stage Manager

Samantha Dugan *

Assistant Stage Manager
*Opera Philadelphia debut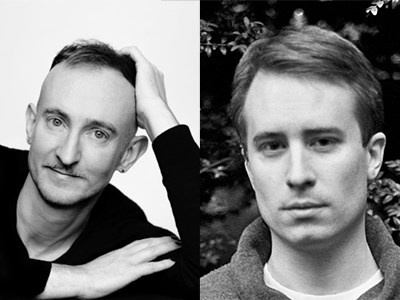 Composer & Librettist
Philip Venables & Ted Huffman
Philip Venables' music is often concerned with violence, politics and speech within concert music and opera. Read more.
Ted Huffman, a New York native, studied Humanities at Yale University and apprenticed at San Francisco's Merola Opera Program. Read more.