11 Reasons to Fall in Love with Opera
The music, the stories, the costumes, the voices! To kick off National Opera Week 2016, a week-long celebration of the art form, we're sending up some of the many (many) reasons we love opera.
1. Beautiful Music
Ok, maybe you saw this one coming. Opera is, quite literally, nothing without its music. Is there anything quite like hearing your favorite aria performed live, or experiencing the full force of a commanding chorus? And don't forget the power of the pit. Whether it's a chamber ensemble or a full symphony orchestra with all the bells and whistles – or, perhaps more accurately, chimes and triangles – an orchestral performance is a sight and sound to behold.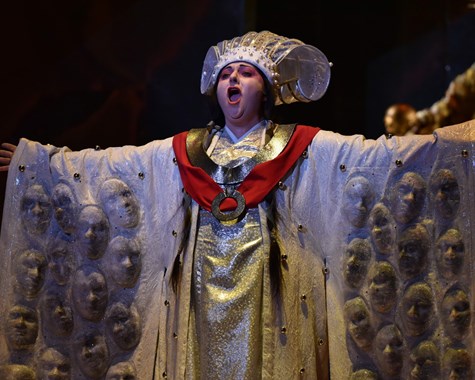 2. Vocal Artistry at the Highest Level
The sheer athleticism required to perform operatic repertoire continues to astound us. An opera singer must care for their voice as if it's the most delicate, precious jewel and train for years in order to sing at the professional level. The best of the best make it look effortless, all the while traversing the stage in elaborate costumes and conveying the power and emotion of their characters. Oh, and they don't use microphones. Talk about a wow factor.
3. Opera is for Everyone
Whether you're a live music lover, a visual artist, a history buff, a strictly-in-the-shower singer, a binge-watcher, a social butterfly, a bookworm, a fashionista, a storyteller, an athlete – the list goes on – there truly is something for everyone to enjoy in opera. As our General Director and President David B. Devan would say, "Open ears and a warm heart is all you need."
4. Maestro!
A conductor is the connective tissue that holds an opera together, making sure the singers on stage and the musicians in the pit are perfectly in sync. With the mighty maestro leading the way, these highly skilled artists are able to enchant an audience from the overture to the final bow. Plus, sometimes they make really epic gestures.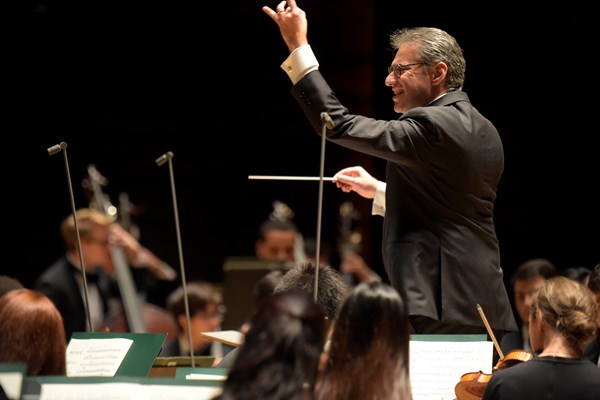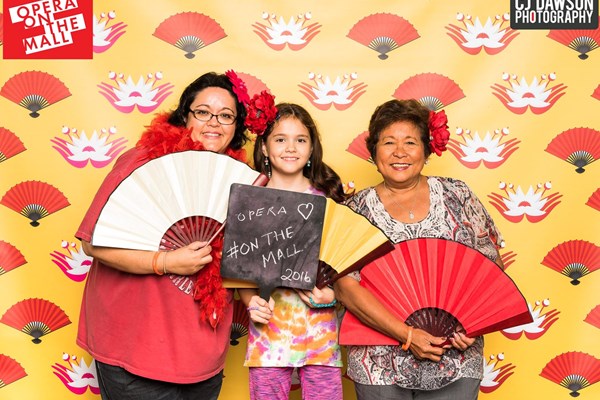 5. Oscar-worthy Drama and Laugh-Out-Loud Comedy
Think nothing can compare to your darker-than-dark Netflix queue or your favorite funny movie? Welcome to opera, where there's always someone dying, crying, lying or getting married. From Mozart's masterful comedies to Shakespearean tragedies, the classic stories found on an opera stage are just as fresh and relevant to modern audiences as when they premiered, sometimes centuries ago.
6. Emotions For Days
Talk about All. The. Feels. If a story makes singing your feelings to a huge audience seem normal, you can bet emotions are running high. We're talking the deepest love, the most crushing loss, utter joy, and irrepressible rage. The orchestra will move you. The singing will move you. The acting will move you. Bring tissues.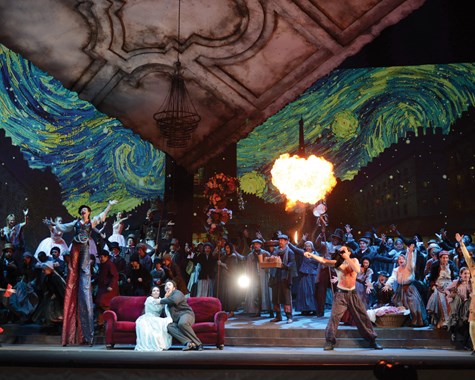 7. Sumptuous Sets
Operatic action can't take place just anywhere. A great set design complements the dramatic happenings onstage and in the pit with a dash (ok, maybe more than a dash) of spectacle. No matter whether it's in a grand opera house, an old warehouse, or a museum, you'll be completely transported by your surroundings.
8. Incredible Costumes
You don't have to be a fashion plate to recognize the utter fantasy that comes with theatrical costume. Huge gowns, dreamy suits, crazy wigs, exaggerated makeup; it all weaves together to help form a character on stage, one you'll surely notice from even the tip-top tier of the theater.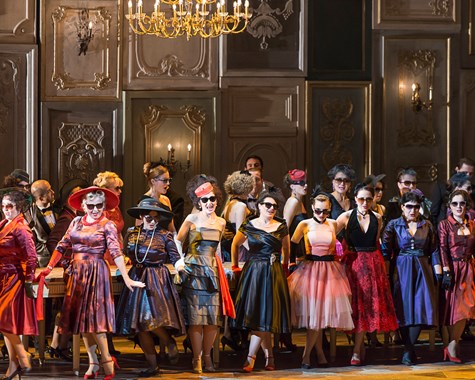 9. Centuries of Culture & History
Opera is a 400-year-old genre, with artists working in it all over the globe. Since its inception, composers, singers and directors have used the art form to tell important stories, to entertain, and to comment on the issues of their day. Now, traditional stagings open up dialogues on our cultural history and modern productions give us new ways to see the world. And you can be part of it.
10. A Night On the Town
Like going to a live concert or your favorite sporting event, planning a night at the opera is a great way to treat yo'self to some arts and culture. Whether you don your fanciest duds or wear whatever feels comfortable, whether you go with friends, family or on a date, it's always nice to just do something special to get out and about.
11. It Just Keeps Getting Better
The operatic tradition is alive and well in the next generation! Up-and-coming artists are creating masterful contemporary works and companies around the globe are exploring new ways to collaborate and reach new audiences. Opera may be a centuries-old art form, but we think it's never been a better time to be an opera fan.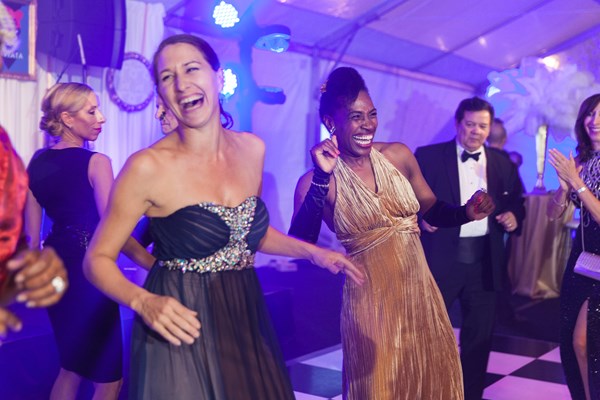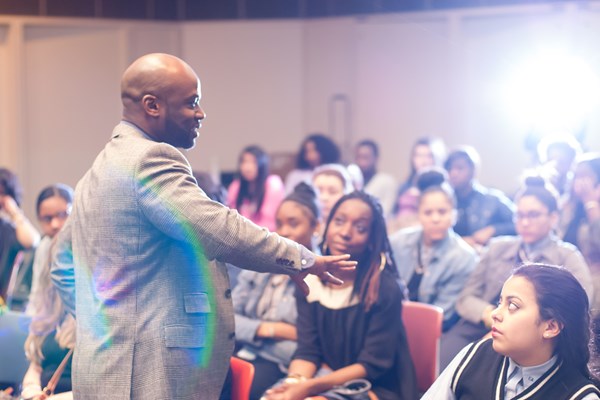 Leave your comment below.
Top