×
Support great opera
Give today to help us unlock $2.5 million with the Artistry Now Matching Fund.
Donate
A Day in the Life of Oedipus Rex star William Burden
Tenor William Burden is a regular at Opera Philadelphia, having performed on our stages many times in The Elixir of Love (2001), The Pearl Fishers (2004), Phaedra (2011) and Silent Night (2013). Ahead of his performance as Oedipus in Oedipus Rex + Lilacs, we asked him to share his pre-show routine, fond memories from past performances, and more. 
How do you prepare the day of a performance? Do you have any pre-show rituals?
Once we had kids, I became a napper on the day of performances since I couldn't always count on a night of uninterrupted sleep. The afternoon nap on performance days has continued even though my kids are grown. Otherwise, early on in my career I worked for the touring arm of the San Francisco Opera and went on tour singing in 50 performances of Verdi's La traviata. Touring broke me of any particular rituals around performance since we had to make do with our constantly changing situation from city to city, often riding hours on the bus, pulling into a motel, then heading directly to the venue. Over the years I'm grateful that performance has become a regular aspect of my life so although it's never ordinary, it is part of the routine.
What is your favorite thing about performing? What are some of the challenges?
My favorite thing about performing is having the connection to audiences. Knowing that we are communicating in a profoundly unique way, and sharing the energy of a live performance will always be amazing to me. Recently we've all been faced with the challenges brought on by the need to creatively find performance outlets while we can't always share space. To still feel the give and take of a live show, even if through a camera, has forced all of us to experience the living arts in new ways.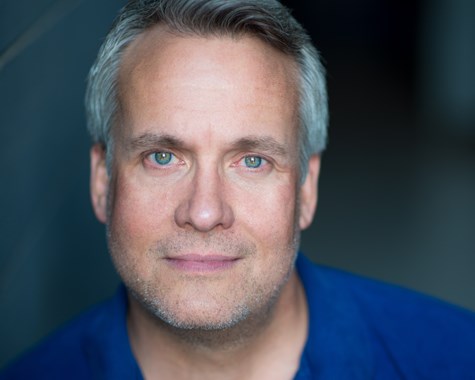 How does it feel to be returning to Opera Philadelphia?
Since the mid '90s this company has been a home to me. Coming back and singing Stravinsky (having made my debut in his opera The Rake's Progress) is an amazing full circle for me. I feel so grateful for the years of opportunity I have enjoyed here!
How did the pandemic change your outlook?
Without question, the pandemic has strengthened my belief in the importance of the living arts in our society. We need to collectively experience the joys and sorrows, all the heightened emotions, that are shared through live music, art, dance, and theater. 
What is your favorite memory from a performance?
One of the most poignant memories I have from a performance was opening night of The Elixir of Love here in Philadelphia. It was the first show I did just after the tragedy of 9/11, and before the show began, the entire company came out on stage and we and the audience sang the National Anthem. This collective moment of shared emotion was unbelievably moving, reassuring, and demonstrated the healing capacity of music shared by all. 
Leave your comment below.
Top