×
Support great opera
Give today to help us unlock $2.5 million with the Artistry Now Matching Fund.
Donate
Meet Quinn Kelsey
This fall, Quinn Kelsey returns to Opera Philadelphia, where he previously performed the role of Scarpia in 2021's The Drama of Tosca. In the Festival O23 production of Simon Boccanegra, he will make his role debut as the title character. Quinn talked to us about the role debut, being a Verdi baritone, and life as an opera singer. 
How did you get started in opera?
My mother was classically trained in Honolulu, Hawaii at the University of Hawaii - Manoa. She and my father met singing a duet in college.  Music became what we did as a family. My mother joined the opera chorus in Hawaii in the mid 1980s, and dad by the end of the '80s. Opera became the main seasonal thing we did outside of mom's church choir and other community music. Once I graduated from high school, the only question was what my major would be in college. I felt like I would be "cheating" in a way if I pursued vocal performance.  I tried other things I thought were important to me: Hawaiian studies, visual art, marine biology.  But as you'd expect, music was too strong a force already in my life by then. The rest is history, as they say.
What is your favorite title role that you've performed up until now? 
My favorite, I'd say, is the one I know the best.  Rigoletto has given me a lot of opportunities to grow and shape myself as a Verdi baritone. It's the one that's allowed me to expand my scope of the character the most.  And now that I'm a dad, I'm sure it will allow me perspective I didn't previously have.
The role of Simon Boccanegra will be your role debut. What does this mean to you?
I covered (understudied) Simon in 2012 in Chicago and sang Paolo. I've sung the entire role, but only in a rehearsal run-through.  So now I can formally add Simon to my list of Verdi roles.  This will give me added insight into the characters Verdi had in mind. I've now had the luxury of becoming familiar with many of his baritones: Germont, Rigoletto, Ezio in Attila, Macbeth this past May. Di Luna, Amonasro, Carlo in Ernani, Monfort in the French version of I Vespri Siciliani.  Miller, Falstaff, Ford. All different. But all written with common threads as well. I know Simon in Philadelphia will give me the opportunity to draw more connections to the rest I've already sung and elevate my performances that much more.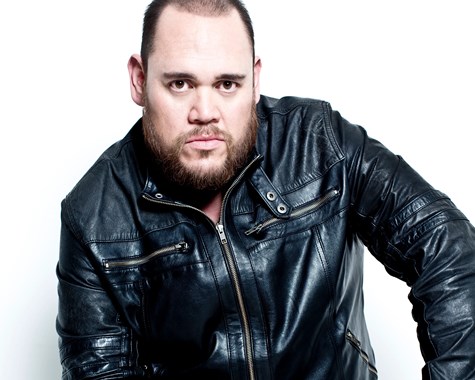 What is your favorite thing about being an opera singer? And what is the most challenging part of the job?
Being an opera singer means doing a job that so many others can't. Offering me a specific perspective into life that others aren't always allowed. A study in the twists and turns of humanity. And being able to take all that and offering it to the public in such a way that I can have them all in the palm of my hand if I do it correctly. Reach out to them past what they see in daily life. If I succeed, I help the audience believe in something outside of reality.   
A life in music and performance can award the artist much, but it comes at a price. Being on the road means being away from family, friends, loved ones. It means long, stressful travel days. It's not all bright lights and camera flash bulbs. It means understanding that you're vulnerable to the opinions and critiques of others. The expectations of the public and their disappointment if you happen to fall short. On top of that, one must understand the idea that there's really no job security here. One's longevity is directly connected to their viability within the business and the art form.  Trends change. Popularity changes. One must do everything they can do to remain attractive in the eyes (and ears) of the public. Keeping up with one's own reputation and public persona, and making sure not one part of that framework as an artist ever begins to decay. There's no one to answer to, really, but yourself. And in today's world, this also means making yourself accessible on the internet and social media.  
As you mentioned above, you are known as a "Verdi baritone" – what does that mean?
In my humble opinion, it's very possible that the Verdi baritone came from an actual voice that Verdi himself knew and incorporated into his music.  I'm not sure how else he could have written the vocality into his baritones so specifically. Or, put it this way: My specific training that has allowed me to sing the majority of his baritones regardless of their character or vocal commitment. I'd say this means there has to be a recurring shape or terrain, if you will, to Verdi's baritones. Specific ways I was guided to prepare myself in order to be able to sing his baritones. As my friend and colleague, Ferruccio Furlanetto, noted about Verdi baritones, there's a nobility that must exist in the tone. A strong color in the voice that must exist in order to sing these roles, an extra presence in the voice that isn't required for Mozart or Italian bel canto singing, though, bel canto is part of the framework for singers who wish to sing Verdi.  So, you take bel canto and build on it to sing Verdi.
You and Ana María were originally scheduled to make your Opera Philadelphia debuts at the Academy of Music in Tosca, before the pandemic shifted it to an outdoor concert. How does it feel to finally be taking the stage at the Academy of Music for Simon Boccanegra?
Ana María is a wonderful artist and colleague, I'm just glad we'll finally have the opportunity to work together in an actual staged full production. During the pandemic, so many companies were able to amend their regular schedules in order to continue to bring opera to their audiences in a time that we all so badly needed the inspiration and support from the arts to continue on and push on through an obstacle like none of us had ever seen or experienced before.  I know she and I, along with tenor Brian Jagde, were more than proud to help the performing arts and opera continue when it was impossible for many other organizations to do so. And I know she and I can't wait for this production to commence. Thank you, Opera Philadelphia!!
What is your favorite part of Simon Boccanegra?
The duet between Simon and Amelia is a gorgeous piece of music.  A serious tearjerker, for sure!  
Leave your comment below.
Top