Reflection & Re-Vision: Examining Walker's Lilacs
Join historian and scholar Bill Doggett for a special addition to our Reflection and Re-Vision series where he will look deeper into George Walker's Lilacs and reflect on its significance to Black lives today. The lecture will be followed by an encore group screening of Lilacs performed by soprano, Tiffany Townsend and the Opera Philadelphia Orchestra. Attendees will then be invited to participate in a Q&A session.
This virtual event is free and open to the public.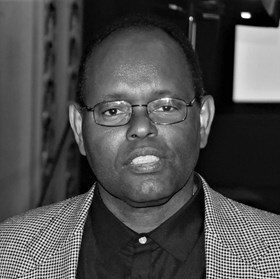 About Bill Doggett
Bill Doggett is a published historian and scholar on Race and Performing Arts history with a national profile. Bill Doggett's expertise is in the interdisciplinary subjects of race, music, and technology. His research explores how the convergence of these subjects aligned at the dawn of the 20th century to create a recalibration of 19th century "Lost Cause" Confederate nostalgia which defined and shaped our understanding of race and racial hierarchy in both the 20th and 21st centuries. During Summer 2021, he was featured in the Radio Lab and NPR All Things Considered featured six episodes podcast "The Vanishing of Harry Pace" Doggett is also a diversity, equity and inclusion composers and musicians marketing agent and was a friend of composer, George Walker. Doggett has worked with and represented the renowned composers Adolphus Hailstork and 2020 Pulitzer Prize for Music recipient, Anthony Davis and is associated with a number of new generation Black composers. Doggett is the nephew and namesake of Philadelphia 1950s jazz organ legend of the same name. He is the youngest son of parents from North Philadelphia of the 1920s-40s who were graduates of Temple and Lincoln Universities. For more information, visit his website billdoggettproductions.com