×
Support great opera
Give today to help us unlock $2.5 million with the Artistry Now Matching Fund.
Donate
Resonant Philly
Presented by PNC Arts Alive
A Relaxed Performance
Immerse yourself in a musical program that explores the meaning of resonance in sound and across Philadelphia history. Resonant Philly is a relaxed performance that includes screenings of short operatic films and accessible technology.
Audience experiences will be enriched through the optional engagement with Vibrotextile™ wearable technology (limited quantity available), where the art of haptics from Music: Not Impossible will be on full display in a musical prelude by inventor and composer Daniel Belquer. The program will also feature film screenings of two works by Philadelphia-based composer and Opera Philadelphia Composer in Residence, Tyshawn Sorey: Save the Boys and "Each Day I Rise, I Know" from Cycles of My Being. These pieces amplify the life of abolitionist, suffragist, and poet, Frances Ellen Watkins Harper but also offer a reflection on the experience of being a Black man in America today.
Resonant Philly is offered in partnership with Art-Reach and Music: Not Impossible.






Relaxed Performances provide a welcoming environment that lets all our patrons express and enjoy themselves freely, without judgment or inhibition.
Click this link to read our Pre-Visit Information guide >>
Click this link to learn more about accessibility at Opera Philadelphia >>
Click this link to learn more about accessibility at FringeArts >> 
Dates are May 2022.
| | |
| --- | --- |
| Sat, May 21 | 10:30 a.m. |
| Sat, May 21 | 2:00 p.m. |
Approximately 60 minutes
Free and open to the public, registration is required.
Proof of vaccination is required.
Presented by PNC Arts Alive
About Music: Not Impossible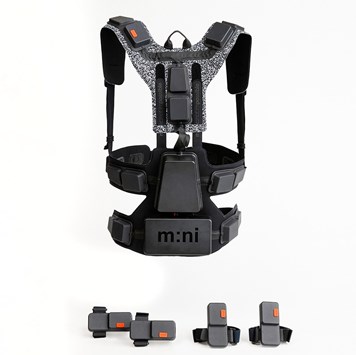 Vibrotextile™ wearable technology allows users to experience the rich nuances of music, using the skin as a canvas. Initially inspired by Deaf music fans, the system goes beyond accessibility to create a radically inclusive experience. Music: Not Impossible not only provides a kind of accessibility for the Deaf Community that has never before been achieved, but enhances the musical experience for all music lovers and show attendees.
Photo ID: Back profile image of a black vest with numerous vibrating sensors sewn into the design. Four black vibrating sensors which can be placed around a persons wrists and ankles.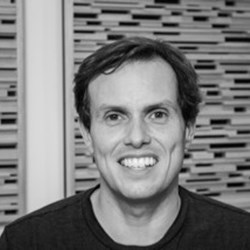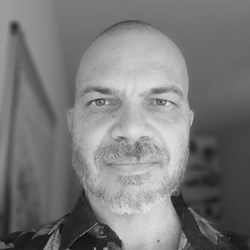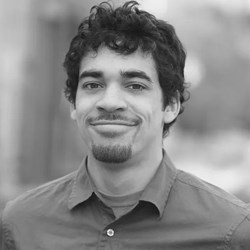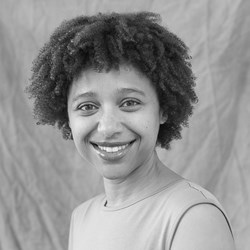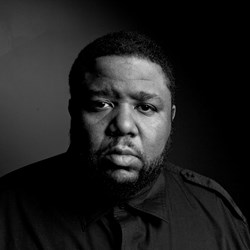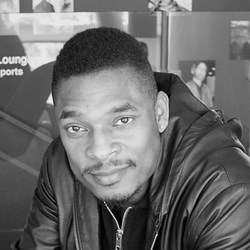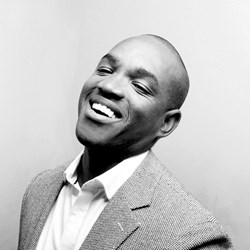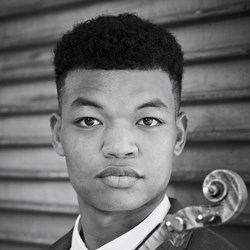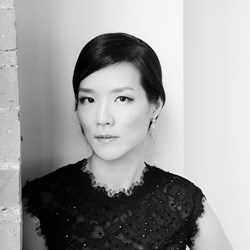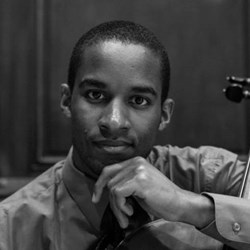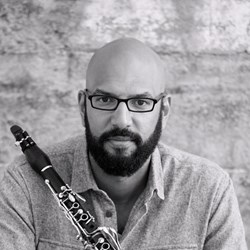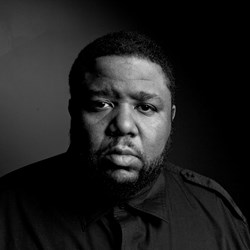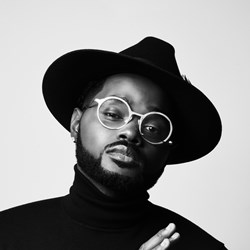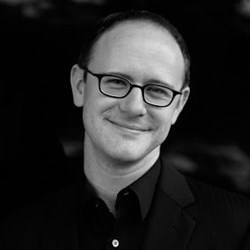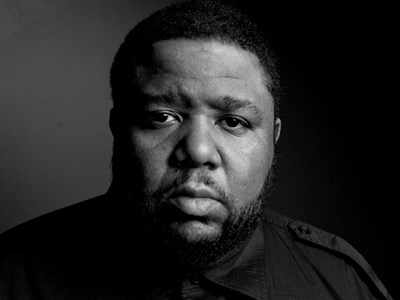 The Composer
Tyshawn Sorey
Newark-born multi-instrumentalist and composer Tyshawn Sorey is celebrated for his incomparable virtuosity, effortless mastery and memorization of highly complex scores, and an extraordinary ability to blend composition and improvisation in his work. He has performed nationally and internationally with his own ensembles, as well as with notable artists. He has composed works for the Los Angeles Philharmonic, the International Contemporary Ensemble, soprano Julia Bullock, PRISM Quartet, and more. His music has been performed in such notable venues as the Walt Disney Concert Hall, the John F. Kennedy Center for the Performing Arts, and the Village Vanguard, and released twelve critically acclaimed recordings. Sorey has received support for his creative projects from The Jerome Foundation, The Shifting Foundation, Van Lier Fellowship, and was named a 2017 MacArthur fellow and a 2018 United States Artists Fellow. Sorey received a B.Music in Jazz Studies and Performance from William Paterson University, an M.A. in Music Composition from Wesleyan University, and a D.M.A. in Music Composition from Columbia University. He is currently Presidential Assistant Professor of Music at the University of Pennsylvania.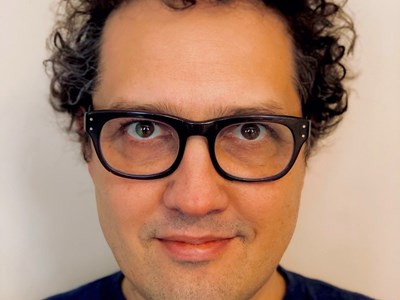 The Composer
Daniel Belquer
Daniel Belquer is an intermedia artist, musician, haptic artist, originally from Brazil and living in the US since 2014. Upon moving to the States, and after working in New York as Director of Special Projects at Harvestworks Digital Media Arts Center and directing a number of Intermedia shows, conducting workshops and acting as a guest lecturer in a few universities, he embarked on a journey with the California-based company Not Impossible Labs to create a better live music experience for the deaf. After years of development, he has come up with a solution that actually creates an inclusive experience for all called Music: Not Impossible, approved by the likes of Lady Gaga, Pharrell Williams, Greta Van Fleet and Hans Zimmer. Being the main creator apart from extensive media acknowledgment Belquer's project has been nominated for 'Best Wearables' and 'People's Choice' Awards at South by Southwest in 2017, won the Gold Edison awards for best social innovation in 2018 and won the Tribeca Film Festival Disruptive Innovation Awards in 2019.
Frequently Asked Questions (FAQ)

 

 
What is a relaxed performance? 
A Relaxed Performance is a live theater experience that is inclusive for everyone! It is a welcoming environment that lets you be who you are. These performances invite and encourage (but are not limited to) individuals with autism, ADD, ADHD, dementia, and sensory sensitivities to all take part in the joy of theatre. 
Performance adjustments at Resonant Philly include:
House light will remain on at a low level in the theater during the performance

A reduction of starling and/or strobe lighting

Freedom to talk, vocalize, and leave seats during the performance as needed (this is a shush-free zone!)

Space available throughout the theater for standing and movement



We invite you to bring noise-cancelling headphones, fidget/handheld manipulatives or anything else you may need to ensure maximum comfort and safety. 
Opera Philadelphia is working with Dr. Roger Ideishi on the design of this relaxed performance. 
I see you're offering American Sign Language (ASL). Is this just for the performance or will someone from the Front-of-House team be communicating with ASL as well? 
All of the above! ASL support will be available before, during, and after the performance.
How will I be able to connect to Audio Description during the performance?

Guests are invited to connect to Audio Description by downloading the free LiveVoice app to their personal mobile device and entering the performance code 324823 at the venue. Guests are responsible for bringing their own noise-cancelling headphones or ear piece. Alternate accommodations will be made for those who are unable to provide their own mobile device or headset. For more information about Audio Description at Opera Philadelphia, visit www.operaphila.org/ad.

Will there be an audible experience as part of the performance? 
Yes. The music from each operatic film will be played during the performance. The performance will also feature a live emcee and historian who will speak in between films.

Will a Chill Space be made available during the performance? 
Yes, there will be a Chill Space adjacent to the main theater and on the ground level. This space will be equipped with a repeater television screen and various sensory items.

Is a Pre-Visit Information Guide available for this performance? 
Can I register to use Vibrotextile™ wearable technology if I am not Deaf or hard of hearing? 
Yes. All guests are invited to register to use this technology, however, only a limited quantity is available per performance. 

Will all guests be able to use Vibrotextile™ wearable technology during the performance? 
No. There is a limited quantity of Vibrotextile™ wearable technology available per screening. 60 sets of technology will be available for each performance. The technology is offered on a first come first served basis. Once all sets are reserved, we will develop a waiting list. 
Will someone assist me in getting set up to use the Vibrotextile™ wearable technology? 
Yes. If you are registered to use Vibrotextile™ wearable technology, please arrive up to 45 minutes before the start of the performance. Our front of house team will be ready to welcome you and get you set up before the performance.
How old do you need to be to use Vibrotextile™ wearable technology? 
There is no age limit set for this technology. The primary component of the technology is a vest which fits over a person's shoulders and back like a standard backpack. 
How can I learn more about Vibrotextile™ wearable technology? 
Where can I park at FringeArts? 
Parking at FringeArts is very limited and reserved for those in need of accessible parking only. To request one of these wheelchair accessible spaces, contact Guest Services at 215.732.8400. All other guests are encouraged to park at Old City Parkominium (215 N 2nd Street) which is a 5-minute walk from the theater.
Where is the main entrance to FringeArts? 
The main entrance is located off Race Street.

How can I learn more about accessibility at FringeArts? 
Will proof of vaccination be required? 
Yes, proof of full COVID-19 vaccination is required and check at the door. 
Will face masks be required? 
Yes, all patrons are required to wear a face mask while inside FringeArts.

Is this performance being ticketed? 
Yes, tickets will be printed and delivered via email starting in April.

What is the seating capacity for each performance? 
How long is the performance? 
Approximately 60 minutes.

Will the concert be recorded or livestreamed? 
No, in-person attendance is required.