Female Composers Shaking Up the Opera World
Throughout March, the Opera Philadelphia blog and social media channels will host a celebration of Women's History Month, shining the spotlight on the women creating opera today with guest posts and takeovers, beginning with an interview with War Stories director Robin Guarino. Next up: Breaking the Waves composer Missy Mazzoli highlights the contemporary composers who inspire her.
I'm thrilled that Opera Philadelphia has given me the opportunity to recognize some of the many inspiring female composers working in opera today. I freely admit that this list is totally biased, personal, and based on my own interests and tastes. Another name for this list could be "Female Opera Composers Who Inspire Missy, Most Of Whom You Probably Don't Know Yet, But You Will… Oh, You Will." Full disclosure: I run an organization, Luna Composition Lab, with Ellen Reid (read more on Luna below). Frances Pollock works as my assistant. I had Chinese food with Rene Orth last time I was in Philadelphia. Du Yun and I share a passion for mah jongg and secretly covet each other's shoe collection. I once toured Belgium and France with Shara Nova. The opera world is small and the community of women working in opera is VERY VERY small. So yeah, these are my friends.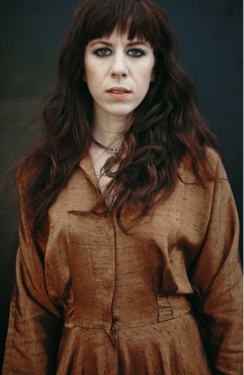 This list is by no means exhaustive, and there are many other women who have had a huge impact on me and on the operatic world at large. Established composers like Jennifer Higdon, Laura Kaminsky, Julia Wolfe, Paola Prestini and Libby Larsen have gained well-deserved mainstream recognition for their operatic and theatrical work. Kristin Kuster, Anna Clyne, Julia Adolphe and Sarah Kirkland Snider are currently working on operas that I am psyched about hearing for the first time. Directors Garry Hynes and Francesca Zambello are making some of the most inspiring work I've seen on the stage in recent years. Powerhouse producer Beth Morrison is solely responsible for bringing dozens, if not hundreds, of brilliant operatic productions to life. I've decided to focus this post on up-and-coming female opera composers because it is very hard, especially as a woman, to gain a foothold in the opera world. As Sheryl Sandberg points out in Lean In, opportunities for women are often based on proof of past success, whereas men are given opportunities based on their potential. Women often confront a dead end because opportunities in opera are always based on potential; each opera is it's own terrifying new universe for both the composer and the commissioning organization. If it's proof that's required - all of the women I've highlighted have already had at least one opera produced professionally. They're not just writing opera, they're writing REALLY GOOD opera. I'm confident that all of them will soon become leaders in the field. So let the commissioning begin.
Second moment of full disclosure: I actually detest lists of female composers. These lists are often presented with no context or curation, and amount to a list of names united by a shared gender. I often see, after some article about the dismal lack of gender equality in the music world, a well-meaning comment like, "There are lots of great female composers! Hildegard! Amy Beach! Joan Tower! Laurie Anderson! " Which is nice, but tantamount to writing "There are lots of great female writers! Sappho! Virginia Woolf! Danielle Steel!" Sweet, but ultimately uninformative. I sometimes see my own name there, next to women I generally respect mightily but to whom I may feel a tenuous artistic connection. I'm left with a mix of ego-boosting joy in being recognized and the feeling that what makes me unique as an artist has been glossed over in the name of my gender. To counteract these generalizations I've tried to give a little bit of music-nerd information about what makes these women special and inspiring.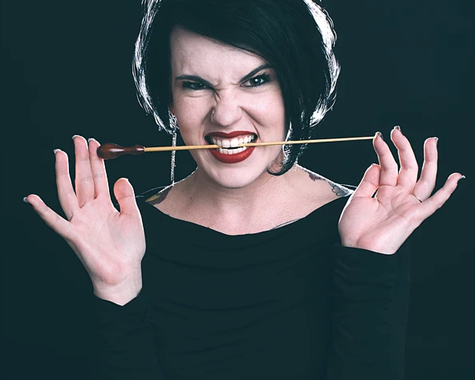 As a prolific composer and conductor working in the crosshairs of theater, installation, dance, and concert music, I personally love her sparse, skillful orchestration and her fascinatingly off-the-wall selection of subjects.
This young composer and soprano recently enjoyed a success with What Gets Kept, a one-act commissioned and premiered by Washington National Opera. Not one to shy away from politically charged work, Pollock based her previous opera, Stinney, on the life of George Stinney, a young African-American boy who was the youngest person to be executed in the 20th century.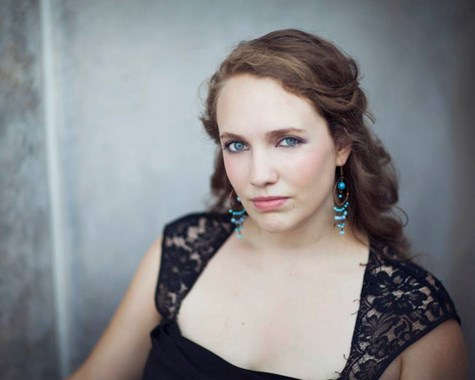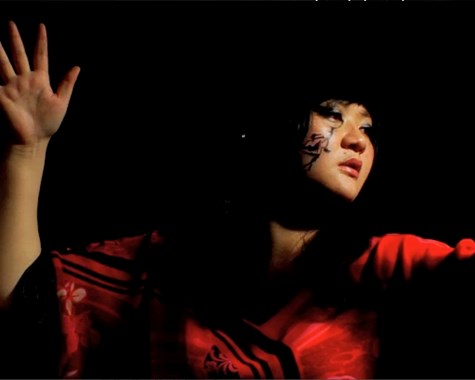 A true original through and through, Du Yun has been making waves with her operatic and concert work for over a decade. Her recent opera Angel's Bone, created in collaboration with librettist Royce Vavrek and based on a shocking original story about human trafficking of fallen angels, was the highlight of the 2016 Prototype Festival. She combines a punked-out experimental approach with some seriously refined orchestration chops.
The most recent Composer in Residence at Opera Philadelphia, her recent opera with librettist Mark Campbell, Empty the House, combines a pulsing electronic soundtrack with junky percussion, soaring vocal lines, and seamless, often shimmering orchestrations.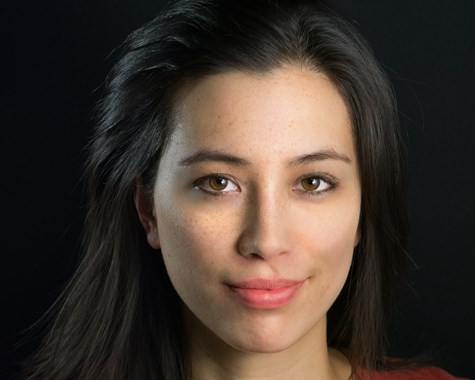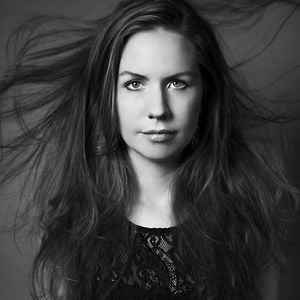 A composer quickly gaining recognition for her brainy and brilliant vocal and theatrical work, Soper herself says it best, describing her work as an exploration of "the integration of drama and rhetoric into musical structure, the slippery continuums of expressivity, intelligibility and sense, and the wonderfully treacherous landscape of the human voice." An accomplished vocalist, Soper sang in her recently critically-acclaimed works Ipsa Dixit and Here Be Sirens. Is Soper's work technically opera? I vote YES. As slippery, exclusive and unhelpful as these definitions can be, the work is so good that the opera world should be clamoring to claim Soper as one of their own.
A bi-coastal composer and sound artist with experience in opera, film scoring, theater, electronic music and sound installation. Reid is a composer-in-residence at flourishing Brooklyn venue National Sawdust, has recently composed for the Brooklyn Youth Chorus and LA new music ensemble wild up, and was one of the standout participants in the seminal collaborative LA Opera Hopscotch. Reid is currently collaborating with librettist Sarah LaBrie on Dreams from the New World, commissioned by the LA Master Chorale.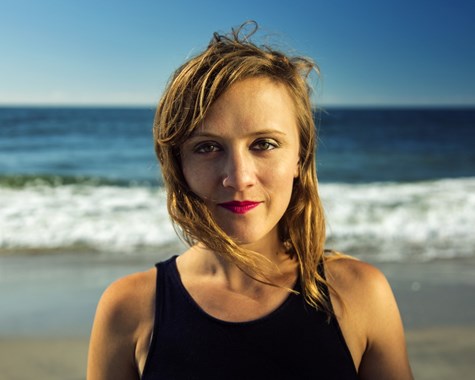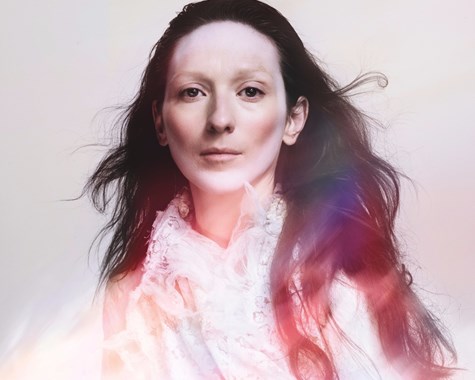 A composer and vocalist who stays busy as the leader of the band My Brightest Diamond, a prolific composer of choral and instrumental work, and a frequent collaborator with musical luminaries like Sarah Kirkland Snider, David Lang and David Byrne, Nova's first opera, You Us We All, is a thoroughly original, modern take on a 16th-century court masque, in which singers embody the characters of Hope, Love, Death, Time and Virtue. I hear she's at work on another one - audiences should be so lucky.
A composer, vocalist, and musical icon who really needs no introduction. That said, I felt it was important to place her solidly in a list of "Opera Composers." Monk is often put in her own category, or no category at all, which makes sense - her work is unlike anyone else's. When you put her music into iTunes, the genre that pops up is often "other," "world," or "alternative." This is not surprising. In my experience, work made by women is more often labeled "other," or "experimental," while men working in similarly idiosyncratic ways are deemed "innovators" who solidly reside within, and often come to define, a genre. But let's face it - the opera world is much more interesting when it includes composers like Meredith Monk. Much of her work is written for specific voices or her own voice and therefore difficult to re-stage in a conventional way, but there's no denying that Monk's work is operatic in its ambition, scale, and in the scope of its ideas. Her 1991 opera Atlas is currently being re-imagined in a new production by director Yuval Sharon, in what will be it's first staging since the premiere. (!!!) She has been one of the largest influences on my operatic compositions. I include her here as a way to not only honor her significant influence on the next generation of composers, but also to make the point that what we may initially define as "other" or "alternative," particularly when it is made by a woman, may actually be what pushes an art form forward.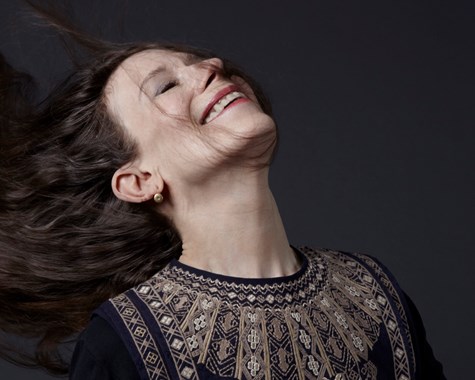 Mark Your Calendar: An audio stream of Missy Mazzoli's 2016 opera Breaking the Waves will be available on-demand starting March 29, 2017 at operaphila.org/waves.

Kaufman Music Center has teamed up with acclaimed composers Missy Mazzoli, Ellen Reid, Reena Esmail and Kristin Kuster to launch Luna Composition Lab, a new program intended to inspire girls and young women to compose. Female composers continue to make up the small minority of professional composers who are consistently performed, recorded and celebrated. We experience a lack of role models and a lack of encouragement to compose at an early age.
To address this gender imbalance, Luna Composition Lab provides aspiring young female composers with:
One-on-one mentorship and biweekly lessons with an established female composer

Performance opportunity in New York City as part of the Face the Music concert season

High-quality recording of their work

Instant access to a network of professional performers and composers as well as the chance to meet other aspiring young female composers.
"Young women in their teens have few female composer role models, and are, in both direct and subtle ways, discouraged from entering the field," says Luna Composition Lab co-founders Missy Mazzoli and Ellen Reid. "We believe that by connecting young women with established female professionals we can provide positive role models, foster confidence, and give these young women an outlet for unique self-expression."
Leave your comment below.
Top