×
Support great opera
Give today to help us unlock $2.5 million with the Artistry Now Matching Fund.
Donate
A Conversation with Corrado
This season marks Jack Mulroney Music Director 

Corrado

 

Rovaris

' 20

th

 anniversary with Opera Philadelphia. Since making his house debut in 1999, the esteemed Italian conductor has "presided over a striking evolution" (Opera News) at the company, playing a key part in establishing the Opera Philadelphia as "one of American opera's success stories" (New York Times). 
Recently, 

Rovaris

 reminisced about his early days in Philadelphia and some of his favorite moments along the way.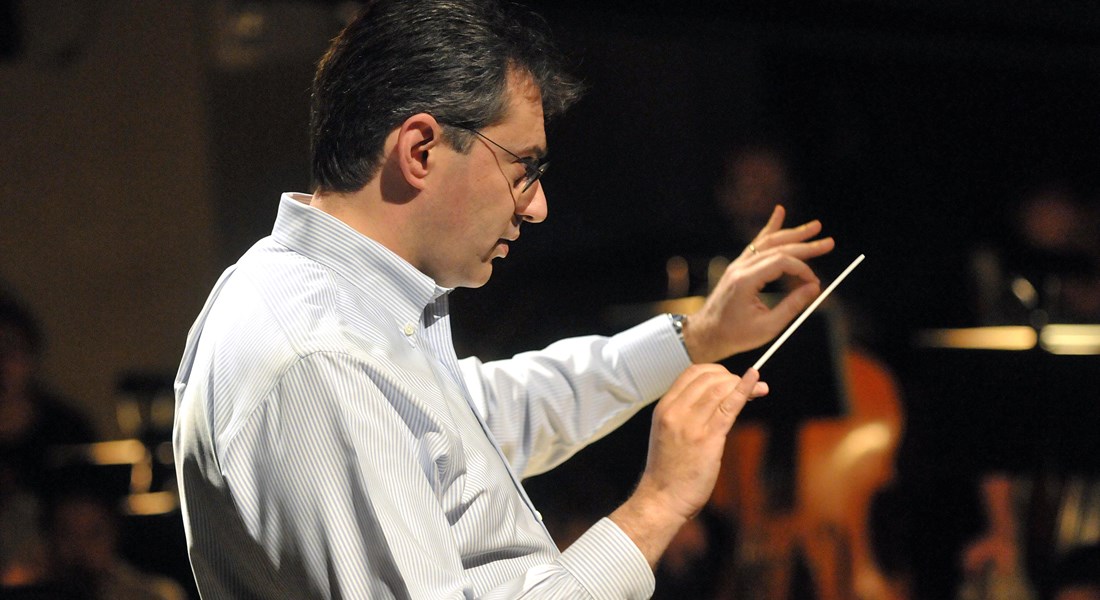 What do you remember about your first appearance at Opera Philadelphia, leading Figaro back in 1999? 
I will never forget my first night in Philadelphia, 20 years ago. Because before, I was in Rome, having a wonderful dinner at night in the square, and then I arrived in Philadelphia, and at 9:30pm, it was impossible to get a meal in Center City. I thought, 'Oh, this is really a little strange.' Now it's a completely different city.  
After that first day, I started loving being here, and loving the people here. Everyone was so nice with me, and they treated me so well, despite my very bad English, and I will never forget that month, my first month because of how people treated me and my family, and I had a wonderful experience. It was also a surprise to see such a beautiful opera house, the Academy of Music. 
You were already conducting at leading Italian opera houses and festivals when you were first offered the position of Music Director in Philadelphia. What led you to accept it? 
I came to Philadelphia three times. And after the third production, Robert Driver, who was the General Director, came to see me in Venice, when I was conducting at La Fenice. Every day he was adding a piece to the conversation, trying to convince me to become the director in Philadelphia. And of course, the first time I said, 'No, no, I can't,' because the first thing he said is not just 'I want you to become the director,' but 'I want you to move to Philadelphia.' I was living in Milan, I had family – it was not easy to move with the family to Philadelphia, but … he wasn't giving up.  And finally, my wife told me, 'You know, you were so happy when you were in Philadelphia – why don't we move there?'  
It didn't happen that week, but I came two times to Philadelphia, and Jack Mulroney finally told me: "You are going to take care of my opera company, and I'm going to take care of your family, and that's the deal.'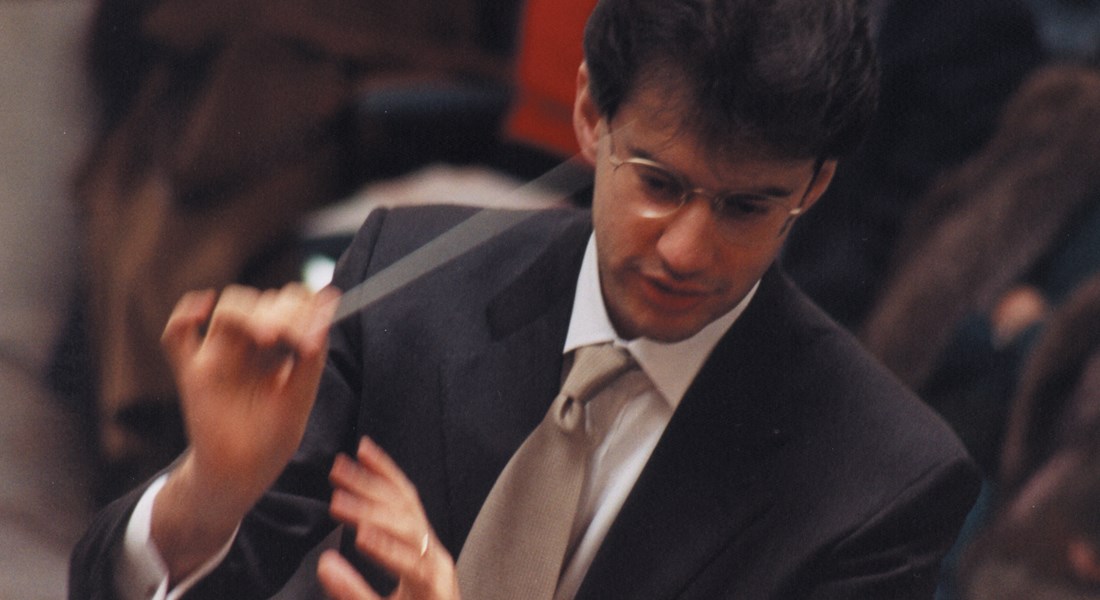 What differences do you notice, as a conductor and music director, between Italian and American opera houses? 
There is a huge difference. The deep difference in that in Italy, the opera houses are funded, they get the money from the state, from the government. You're just focused about the artistic product. But here it's a private institution, and everything comes from the box office and the private donations. And so, for Europeans, when we come here, it's a little strange to go to ask for money from people. But I learned very soon. Because when you meet people that give you time, they give you money…they say 'thank you,' that was something that motivated me, and for these people I would do always 200% or more, because I am very grateful to these people. It was a little shocking to begin with, to learn to turn a profit, but once I got it, I really loved that part of my job.

Would you like to describe any favorite memories from your two decades with Opera Philadelphia? 
I always thought that the Academy of Music is a wonderful opera house, but it was too big for introducing new repertoire. Because the moment you have to sell so many tickets, you have to go to standard repertoire or something really all big. The fact that after a few years we had the Perelman, at the Kimmel Center, allowed us to really pick a new road to think about new repertoire, to take a chance to build a new audience, and I think it was the biggest change we had during my time in Philadelphia. 
Opera News says you've "presided over a striking evolution at Opera Philadelphia." Are there any achievements and/or productions of which you're especially proud? 
When you are the guest, in an opera house, you take a picture. If you are the Music Director, you shoot a movie. So for me, when I think of these 15 years, it's more a movie – I'm not able to take a picture from that movie, but I think of it as a journey, a proper journey, so for me, I see how we developed, day by day, the orchestra, the chorus, the way to approach repertoire, the way to approach any style we're going to play, it's a beautiful journey.
The fact that we were able to devote so much of our attention to new American opera, that is the most real achievement, I think, not just for me, but for this company, and I think I'm so proud of being part of this journey. It's something that I think we did very well.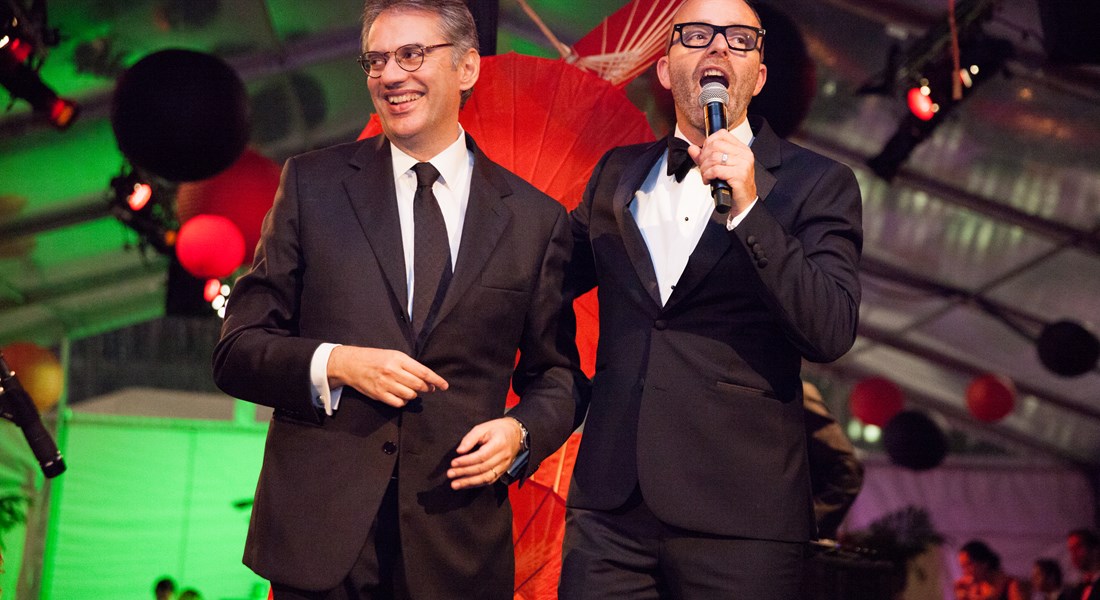 Have you experienced positive changes at the house in recent seasons, especially since the introduction of Festival O in 2017? Can you tell us about them? 
Thanks to these new spaces, we were able to try new repertoire. If we think we can stay in our big opera house and wait for people to come, I think it's done, that moment. We have to be part of the city, and the festival allows us to play in the same period, different music, different style, different location, and to be really present in the city, not just waiting for people to come to see us, but to be active in opera in the city. And that's very simple, but a very important step to take. 
We're trying to say something new, fresh, without losing the connection with the repertoire of opera. I think we're trying to build a link between the past, the present, and the future, and I hope we will really be able to represent that in the best way for Philadelphia and the opera.

I was pushing for us to play The Love for Three Oranges because I think it's the perfect showcase for our orchestra and chorus, and I wanted to reward them. It's something from the standard repertoire, but not so often performed. It's something for the standard repertoire people to come and see. We're going to produce it with a wonderful cast and a wonderful production from Europe, it's really remarkable. 
Verdi's Requiem, for my history and vision, it's touching because I was chorus master at La Scala, and it was written for La Scala's chorus, and so we were performing very often, that piece, in the church in Milan where it was performed the first time – San Marco in Milan. And so it's in my heart. And the fact that we can perform here, with my chorus and my orchestra, it's very moving, and it's very rewarding for all the orchestra and chorus to work on something so important in the history of music.

What is your particular secret in making musicians happy to make music together? 
I think that my job is a lot about music, but it's even more about the psychological approach, and you never know if you're doing the right thing. But in my heart, I always hope to find the balance between being very demanding, but at the same time to have that coming from the music point, not because of the ego of the conductor, but I'm trying to show that I'm very hard on myself, and we have to respect the music, because the music, a piece like Verdi Requiem, is there forever. If you look at the history of music, we're here for five minutes. Our mission is to serve that in the best way, and to be humble enough to understand that it's not about us, but it's about the music, and that's my goal. 
It must be gratifying to have that long history with the company and see progress and feel appreciation of the musical community for the importance of the company and its growing role as a place for opera worldwide. 
Yes, it's important, so important. When we did Midsummer, to see people saying, 'you know, I'm not really a Britten fan, but I loved it so much,' that's why we are here. It's so rewarding. I was so happy to hear so many times these kinds of comments. We have to open new doors for people.

Leave your comment below.
Top