×
Support great opera
Give today to help us unlock $2.5 million with the Artistry Now Matching Fund.
Donate
Registration Giveaway Rules
Important Information
Opera Philadelphia's Opera on the Mall Registration Giveaway is open to legal residents of the United States who are 18 years of age or older. Odds of winning depend on the number of entries received. Only one entry per person will be accepted. Eligibility to register for the Giveaway begins at 10:00 a.m. on August 23, 2017 and ends at 5:00 p.m. on September 22, 2017. All times during this Giveaway refer to Eastern Daylight Time. By registering for this Giveaway, you acknowledge that you have read these rules, including the requirement of arbitration of any disputes. No Purchase is Necessary. The Giveaway is Void Where Prohibited. A Purchase Will Not Increase Your Chances Of Winning.
To Enter
To enter the Giveaway, visit the Registration link at http://www.operaphila.org/operaonthemall and complete the Registration entry form to register for Opera Philadelphia's Opera on the Mall on Saturday, September 23, 2017 at 7:00 p.m. You need not be present to win. Entries will be accepted between the hours of 10:00 a.m. on August 23, 2017 through 5:00 p.m. on September 22, 2017 via the Registration page at http://www.operaphila.org/operaonthemall or in person via Opera Philadelphia's Subscriber Services Office during normal business hours. If you are unable to attend Opera on the Mall but would like to enter the Giveaway, send an e-mail with the subject line "Opera on the Mall Registration Giveaway" to marketing@operaphila.org. In the body of the e-mail, provide your name, street address, and phone number.
Winning Prize
There will be one Prize awarded consisting of two tickets to Opera Philadelphia's spring production of Bizet's Carmen. The Winner will receive two Parquet Zone 2 tickets for the Wednesday, May 2, 2017 performance at 8:00 p.m. The total prize value is approximately $300.00. All expenses and costs, including taxes and transportation, are the Winner's sole responsibility. No refunds or credit for changes are allowed. The Prize cannot be transferred by the Winner or redeemed for cash, and is valid only for the show included, with no substitutions. In the event the Winner is determined to be ineligible or the Prize unclaimed, Opera Philadelphia will randomly select from remaining eligible entries an alternate winner for the Prize.
Selection of Winner and Eligibility
The Winner will be selected in a random drawing under the supervision of the Marketing Department of Opera Philadelphia from all eligible entries, and announced on September, 23, 2017 at Opera on the Mall. You need not be present to win. The Winner will additionally be notified via the email address or telephone number provided in the entry form promptly after the drawing. The Winner of the Prize may be required to execute and return an affidavit of eligibility and publicity release, or the Prize will be forfeited and an alternate winner selected.
If any Prize notification is returned as undeliverable, if the Winner is unable to be reached within two weeks from the date of notification, or if the Winner is unable accept the Prize offered, or if there is non-compliance with any of these Giveaway Rules, the Prize will not be awarded, and an alternate winner will be selected from the remaining eligible entries based on the above stated criteria.
Employees of Opera Philadelphia, its vendors and their respective parents, subsidiaries, affiliate organizations and companies, as well as their respective advertising and promotion agencies and members of their immediate families (spouses, parents, children, and siblings and their spouses) and/or persons living in the same households as such persons are not eligible to enter the Giveaway.
General Conditions
· By entering the Giveaway, participants unconditionally agree to be bound by these Rules and all decisions of Opera Philadelphia, which shall be final. Opera Philadelphia has the right to modify these rules in its sole discretion for clarification purposes without materially affecting the terms and conditions of the Giveaway.
· By entering the Giveaway, participants agree to waive any right to claim any ambiguity or error in the Giveaway description, these Rules, or the Giveaway itself, and agree to be bound by these Rules, the Giveaway description and by all decisions of Opera Philadelphia.
· Except where prohibited by law, entry in the Giveaway constitutes a grant of permission to Opera Philadelphia and its advertising agencies the right to use and publish the Winner's name, city, state, likeness, voice, opinions, and biographical information in any and all media for advertising, promotional and publicity purposes without additional compensation.
· All entries become the property of Opera Philadelphia and will not be acknowledged or returned. Entries will be deemed made by the individual whose name appears on the entry.
· Opera Philadelphia reserves the right, in its sole discretion, to alter or revise any and all elements of the Giveaway, including the Prize and dates of availability, or to cancel or suspend the Giveaway for any cause beyond the control of Opera Philadelphia, which, in its sole opinion, adversely affects the administration, security, fairness, integrity, or proper operation of the Giveaway or due to circumstances beyond its control. In the event of cancellation, Opera Philadelphia may identify the Winner and award the Prize by way of random drawing from among all entrants who had entered the Giveaway at the time of such cancellation.
· Failure to comply with these rules may result in disqualification from this Giveaway. Opera Philadelphia reserves the right to disqualify from the Giveaway any person it believes has violated these rules or acts with an intent to annoy, abuse, threaten, or harass any other entrant, Opera Philadelphia, or its agents or representatives, or in any other disruptive manner.
· All issues and questions concerning the construction, validity, interpretation and enforceability of these Rules, or the rights and obligations of the participant and Opera Philadelphia in connection with the Giveaway, shall be governed by and construed in accordance with the laws of the Commonwealth of Pennsylvania without giving effect to conflicts of laws principles. Opera Philadelphia's decisions as to all matters related to the administration of the Giveaway and selection of the Winner are final.
· The failure of any provision of these Rules due to an act of God, hurricane, war, fire, riot, earthquake, terrorism, act of public enemies, actions of governmental authorities outside of the control of Opera Philadelphia (excepting compliance with applicable codes and regulations) or other force majeure event will not be considered a breach of these Rules.
Winners List/Rules
Giveaway results and a copy of these Rules may be obtained by emailing marketing@operaphila.org or by sending a self-addressed, stamped envelope to: Opera on the Mall Registration Giveaway Rules or Winner's List (specify the document you are requesting), Opera Philadelphia, 1420 Locust Street, Suite 210, Philadelphia, PA 19102.
Disclaimer:
The Winner agrees to assume all liability for any injury or damages caused or claimed to be caused by the Winner's participation in the Giveaway and/or the acceptance and/or use of the Prize, and releases Opera Philadelphia, its officers, directors and employees ("Released Parties") from any such liability, even if caused by their negligence. Released Parties assume no responsibility for any injury or damage to participants or to any other person's computer relating to or resulting from entering or downloading materials in connection with this Giveaway.
Released Parties are not responsible for and shall not be liable for technical, electronic, hardware, software, or telecommunications malfunctions of any kind; lost or unavailable network connections; errors in transmission; failed, incorrect, incomplete, inaccurate, garbled or delayed electronic communications or inaccurate transcription of entry information caused by the user or by any of the equipment or programming associated with or utilized in this Giveaway or by any human error which may occur in the processing of the entries in this Giveaway; any printing or typographical error in any materials associated with these Rules or the Giveaway generally or any promotional or marketing materials; for any human or electronic error, including but not limited to the administration of this Giveaway or the Prize; entries that are stolen, misdirected, garbled, delayed by computer transmissions, lost, late, damaged, or which have postage due; any condition caused by events beyond the control of Opera Philadelphia that may cause the Giveaway to be disrupted or corrupted; or any injuries, losses, or damages, of any kind resulting from acceptance, possession, use or misuse of the Prize, or from participation in the Giveaway.
Arbitration of Disputes:
Except where prohibited by law, as a condition of participating in this Giveaway, participants agree that any and all disputes and causes of action arising out of or connected with this Giveaway, or the Prize awarded, shall be resolved individually, without resort to any form of class action, and exclusively by final and binding arbitration under the rules of the American Arbitration Association and held under the rules of the American Arbitration Association and held at the AAA regional office nearest the participant; the Federal Arbitration Act shall govern the interpretation, enforcement and all proceedings at such arbitration; and judgment upon such arbitration award may be entered in any court having jurisdiction.
Independence National Historical Park
Support for Opera on the Mall: The Marriage of Figaro has been provided by PNC Arts Alive!
Media Partners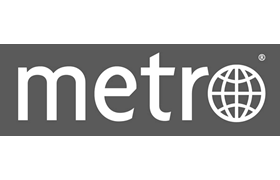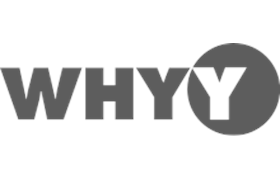 Event Partners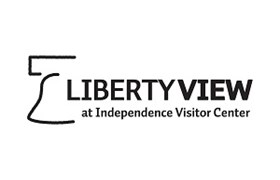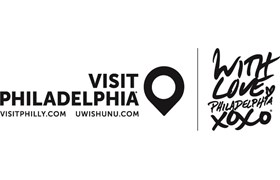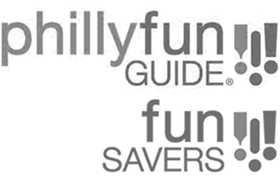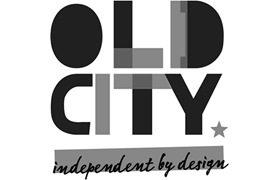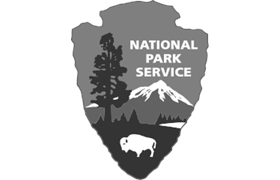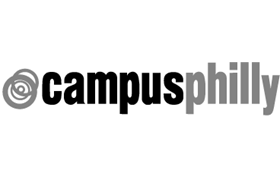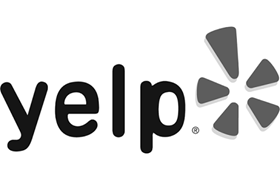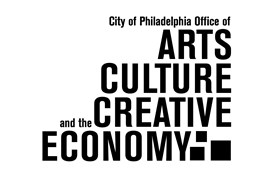 Top