O17 – Opera Philadelphia's First Annual Season-Opening Festival – Launches September 14, with Seven Happenings, Including Three World Premieres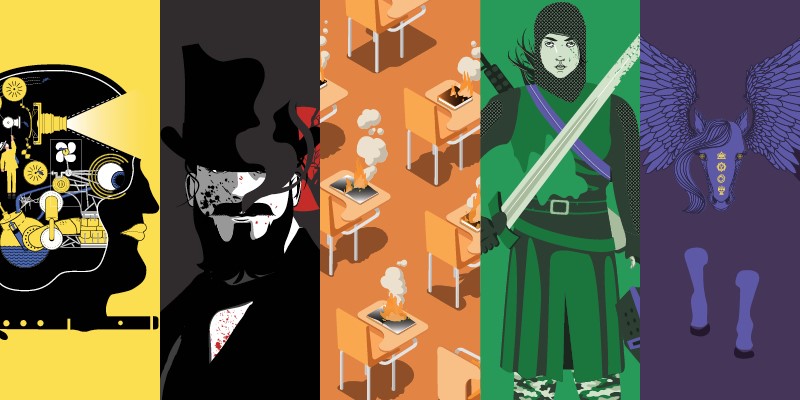 September 14 marks the launch of O17, the first edition of Opera Philadelphia's new annual season-opening festival. Featuring seven operatic happenings, six city venues, three world premieres, many already sold-out performances, and one superstar Festival Artist, this twelve-day immersion will transform the City of Brotherly Love into an urban stage for diverse audiences to gather and connect through the shared experience of opera (Sep 14–25). O17 shines a contemporary light on the genre, tackling daring subject matter, offering cutting-edge takes on the classics, and providing extraordinary artists with the chance to create their most imaginative and inspired work. Furthermore, through partnerships with such eminent international presenters as Harlem's Apollo Theater and London's Hackney Empire, as well as key local cultural institutions such as the Barnes Foundation and Philadelphia Museum of Art, the festival demonstrates Opera Philadelphia's commitment to innovative community engagement, and underscores its newfound role as one of today's most talked-about global tastemakers. Unsurprisingly, then, O17 has already been welcomed as "a bold move aimed at making Philadelphia a compelling stop on the opera-lover circuit" (Philadelphia Inquirer) that promises to "blanket the city with opera" (Washington Post), while Opera Philadelphia – the only American finalist for the 2016 International Opera Award for Best Opera Company – continues to prove itself "a model for innovation in the classical-music industry" (Opera News). As the UK's Opera magazine put it, Opera Philadelphia is "North America's major generator of contemporary works and a successful model for audience- and repertory-building practice. … Audiences and artists – traditional and emerging – are primed for the experiments to come."
Opera Philadelphia has been justly recognized as "one of the leading instigators of new work in the country" (Opera News), and O17 is highlighted by three world premieres: Elizabeth Cree, a chamber opera by Pulitzer Prize-winning composer Kevin Puts and librettist Mark Campbell, in collaboration with the Hackney Empire; We Shall Not Be Moved, an interdisciplinary co-commission and co-production with the Apollo Theater and Hackney Empire, from the creative team of Haitian-American composer Daniel Bernard Roumain, librettist and spoken word artist Marc Bamuthi Joseph, and director-choreographer-dramaturge Bill T. Jones; and The Wake World, a hallucinatory musical journey through the art collections of Philadelphia's Barnes Foundation from Opera Philadelphia's Composer in Residence David Hertzberg.
Complementing these new works are the exclusive East Coast presentation of Suzanne Andrade's and Barrie Kosky's hit new take on Mozart's The Magic Flute, and the Philadelphia premiere of War Stories, a site-specific and all-too-topical pairing at the Philadelphia Museum of Art of Monteverdi's Il combattimento di Tancredi e Clorinda with I Have No Stories To Tell You, a modern response to it by Composer in Residence program alumnus Lembit Beecher and librettist Hannah Moscovitch.
To complete the compelling O17 lineup, inaugural Festival Artist, superstar soprano Sondra Radvanovsky, offers a solo recital and a masterclass for emerging artists, and there will be a free HD video broadcast of Mozart's The Marriage of Figaro at Opera Philadelphia's celebrated Opera on the Mall event. It was this original new production that prompted the Philadelphia Inquirer to observe:
"You'd be right to ask whether [Opera Philadelphia's] recent emphasis on provocative new works means old operas and their core audience might get short shrift. The answer offered by the new Marriage of Figaro … is that the two need not be mutually exclusive. Mozart operas usually speak beyond their own time. But this one felt so 2017."
*          *          *          *          *
About the seven operatic happenings of O17
The Magic Flute (Sep 15–24)
"Barrie Kosky has transformed The Magic Flute into a stunning live-action cartoon. It is fun for the whole family." So marveled the Los Angeles Times at the North American premiere of the Australian director's playfully subversive new production of Mozart's comedy, in which 1920s silent movies meet David Lynch, with the singers performing amidst fanciful animated projections. The result is "a deliciously absurd blend of silent film and animation" (Berliner Morgenpost). "It is a tour de force. The audience oohed and aahed, clapped, gasped and guffawed" (The Guardian). Indeed, created by the celebrated British theater group 1927, and its co-founder and co-artistic director Suzanne Andrade, this Magic Flute "points the way toward a freer, more experimental style of producing opera" (New York Times).
In Opera Philadelphia's exclusive East Coast presentation of the Komische Oper Berlin production, tenor Ben Bliss, a 2016 recipient of Lincoln Center's Martin E. Segal Award, reprises his star turn as Tamino opposite Rachel Sterrenberg, who lends her "rich, iridescent soprano" (Financial Times) to Pamina. Olga Pudova revisits her "immaculate and airy" (The Guardian) portrayal of the Queen of the Night, and baritone Jarrett Ott, who proved himself "a star" (Parterre Box) in Opera Philadelphia's East Coast premiere of Cold Mountain, returns to make his role debut as Papageno. David Charles Abell, an "inspiring conductor" (Financial Times), leads the Opera Philadelphia Orchestra and Chorus in five performances at the Academy of Music.
Sondra Radvanovsky, Festival Artist (Sep 17 & 18)
Sondra Radvanovsky is "a star soprano at the pinnacle of her talent" (Globe and Mail, Canada), known for the "distinctive timbre, expressive vibrato and gleaming top notes" of her "alluringly dark-hued voice" (New York Times). Its depth and color are matched by her artistry and versatility across a remarkable range that includes the title characters of Rusalka, Lucrezia Borgia, and the formidably challenging Norma. With her signature role as Leonora in Il trovatore, Radvanovsky is widely recognized as one of today's foremost Verdi sopranos. No less distinguished in Donizetti, her recent headlining appearances in his "Tudor Queens" trilogy, when she starred in Anna Bolena, Maria Stuarda, and Roberto Devereux, were the centerpiece of the Metropolitan Opera's 2015-16 season.
Opera Philadelphia is thrilled to welcome Sondra Radvanovsky to O17 as the inaugural Festival Artist. The superstar soprano will give a one-night-only solo recital with collaborative pianist Anthony Manoli at the intimate Perelman Theater (Sep 17m), where she will also conduct a masterclass with Opera Philadelphia Emerging Artists the following day (Sep 18m).
Opera on the Mall: The Marriage of Figaro (Sep 23)
For the seventh annual Opera on the Mall screening, Opera Philadelphia offers a free, open-air HD video broadcast of The Marriage of Figaro in Independence National Historical Park. This captures the new co-production of Mozart's screwball comedy with which the company concluded its 2016-17 season. With Opera Philadelphia's Jack Mulroney Music Director Corrado Rovaris on the podium of the historic Academy of Music, the new Stephen Lawless staging boasted a cadre of rising stars. Bass-baritone Brandon Cedel, the 2013 Grand Finals winner of the Metropolitan Opera's National Council Auditions, assumed the title role. The real-life husband-and-wife team of baritone John Chest, who represented the United States at this June's BBC Cardiff Singer of the World Competition, and Layla Claire, who possesses "a rich dramatic soprano oozing with class and possibility" (The Guardian), made company debuts as the bickering Count and Countess Almaviva. Chinese soprano Ying Fang, who impressed Opera News with her "treasurable performance" made her house debut as Susanna, while Warner Music Prize finalist Cecelia Hall, star of O17's War Stories, rounded out the quintet as Cherubino. As the Philadelphia Inquirer recognized: "[In] the ceaselessly clever production by Stephen Lawless, … all voices were excellent. … The pacing went from breathless to buoyant."
Elizabeth Cree (world premiere: Sep 14–23)
Presented in partnership with London's Hackney Empire, Elizabeth Cree is the newest collaboration from the creative team behind 2012's Pulitzer Prize-winner Silent Night: Kevin Puts, "a brilliant composer with a strong musical voice" (New York Times), and librettist Mark Campbell, "a major force in opera" (Opera News). Their new work is based on Peter Ackroyd's novel The Trial of Elizabeth Cree, which impressed the Los Angeles Times upon publication as "downright exhilarating … with characters and issues likely to haunt our imaginations long after the book has ended." (The novel is also the inspiration for the upcoming film The Limehouse Golem, due for U.S. theatrical release this September.) Like the novel, the new chamber opera is set in London in the 1880s, and interweaves multiple narratives, including the trial of the titular heroine for the poisoning of her husband and a series of brutal murders committed by a Jack the Ripper-style killer, while depicting London locales that range from the British Library Reading Room to a working-class music hall. Featuring "guest appearances" by such luminaries of the Victorian Age as Karl Marx, novelist George Gissing, and comedian Dan Leno, Elizabeth Cree is a suspenseful, many-textured mystery that fuses factual history with highly imaginative fiction. After hearing previewed excerpts from Elizabeth Cree in concert, New York magazine noted: "With a score full of diabolical music-hall numbers and dreamy, seductive arias about butchery and woe, the opera promises a macabre romp."
Opera Philadelphia's world premiere production is directed by Obie and Drama Desk Award-winner David Schweizer, with Jack Mulroney Music Director Corrado Rovaris leading the Opera Philadelphia Orchestra for five performancesin the Kimmel Center's Perelman Theater. Fresh from debuts at the Metropolitan Opera and Covent Garden, mezzo-soprano Daniela Mack – a finalist for the 2013 BBC Cardiff Singer of the World Competition – makes her Opera Philadelphia debut in the title role, opposite Troy Cook, who lends his "beautiful, robust baritone" (New Criterion) to Elizabeth's husband, John. Soprano Deanna Breiwick, a "vocal trapeze artist" (New York Times), makes her house debut as Aveline Mortimer, who becomes his mistress. Grammy Award-winning baritone Daniel Belcher sings Inspector Kildare of Scotland Yard, and charismatic tenor Joseph Gaines – "such an exuberant performer you couldn't help but smile" (Minneapolis Star-Tribune) – plays comedian Dan Leno. As novelist Ackroyd marvels: "To have such a cast is equivalent to have written another book."
We Shall Not Be Moved (world premiere: Sep 16–24)
A co-commission and co-production with Harlem's Apollo Theater and London's Hackney Empire, We Shall Not Be Moved is a powerfully poetic interdisciplinary new chamber opera by Emmy-nominated Haitian-American composer Daniel Bernard Roumain, whom the New York Times considers "about as omnivorous as a contemporary artist gets"; spoken word artist Marc Bamuthi Joseph, a recently-named Global TED Fellow, an inaugural participant in the Guggenheim Social Practice initiative, and an inaugural recipient of both the United States Artists Rockefeller Fellowship and the Doris Duke Performing Artist Award; and peerless director, choreographer, and dramaturge Bill T. Jones, "arguably the most written-about figure in the dance world of the last quarter century, … [and] inarguably the most broadly laureled" (New York Times). In a production that combines spoken word, contemporary dance, video projection, and classical, R&B and jazz singing with a brooding, often joyful score, they tell the story of five North Philadelphia teens on the run: a 15-year-old African-American girl and her self-selected "family" of four brothers – a black-identified white boy and three African-Americans, one of whom is transgender. Their confrontation with local police officer Glenda – herself a woman of color – rises from the radioactive ashes of the Philadelphia police's unconscionable 1985 bombing of the MOVE compound, and raises timely questions about national identity, race, gender, and personal responsibility.
Opera Philadelphia presents the world premiere production of We Shall Not Be Moved in the Wilma Theater, where spoken word artist Lauren Whitehead makes her company debut as the 15-year-old girl, Un/Sung, and Kirstin Chávez brings her "glorious voice" (Opera News) to the role of Glenda. Completing the teen "family" as Un/Sung's four "brothers" are Marian Anderson Vocal Award-winner John Holiday; Aubrey Allicock, whose "bass-baritone has a distinctively glossy, warm color, with increasingly impressive freedom and fullness at the top of its range" (Opera News); tenor Daniel Shirley, whose "consistently affecting vocalism" impressed Opera News; and award-winning baritone Adam Richardson, all under the leadership of internationally celebrated opera and orchestra conductor Viswa Subbaraman.
To supplement the production, Opera Philadelphia's Artistic Advisor Lawrence Brownlee (star of Charlie Parker's YARDBIRD, which premiered at the company in 2015) will lead a free panel discussion featuring Daniel Bernard Roumain, other members of the We Shall Not Me Moved creative team, and cast members Kirsten Chávez, John Holiday, and Lauren Whitehead. Held at Philadelphia's Salem Baptist Church of Jenkintown, the event will include excerpts from the opera performed by the entire ten-member cast (Aug 26 at 7:30 pm).
The Wake World at the Barnes Foundation (world premiere: Sep 18–25)
Two of the early 20th century's most eccentric and polarizing artistic visionaries come together in The Wake World, which draws on the work of American chemist, art collector, educator, and writer Dr. Albert C. Barnes (1872–1951), a Philadelphia native, and British poet, magician, and occultist Aleister Crowley (1875-1947), who cultivated a reputation as the "wickedest man in the world." In a hallucinatory one-act opera inspired by Crowley's fairy tale of the same name, Opera Philadelphia Composer in Residence David Hertzberg(b. 1990), whose "riveting work demonstrates that a gifted young composer can be inspired by masters and still speak with a vibrantly personal style" (New York Times) and R.B. Schlather, the young director who impressed the New York Times with his "intriguing, inventive directorial vision," take visitors on a fantastical journey through the Impressionist, Post-Impressionist, and early Modern masterpieces in Philadelphia's Barnes Foundation. Visitors will experience Dr. Barnes's renowned collection as never before, when artworks jump off the gallery walls and into the action in a fully immersive performance.
Following Crowley's story, The Wake World depicts wide-eyed seeker Lola as she accompanies an elusive Fairy Prince on a phantasmagorical journey through an enchanted palace, where the sublime, absurd, hysterical, and terrifying converge. Anchored by soprano Maeve Höglund, "a consistently vivid actress, … with [a] rich, penetrating voice" (New York Times); Canadian mezzo Rihab Chaieb, who graces three productions at the Metropolitan Opera this season alone; and the Opera Philadelphia Chorus, the company's world premiere production will be conducted by Elizabeth Braden.
War Stories at the Philadelphia Museum of Art (Philadelphia premiere: Sep 16–23)
Against the dramatic backdrop of the Philadelphia Museum of Art, Opera Philadelphia presents the Philadelphia premiere of War Stories: a site-specific double-bill that finds common ground between 17th-century Italy and contemporary America. Both Lembit Beecher's I Have No Stories to Tell You (2014) and Monteverdi's Il combattimento di Tancredi e Clorinda (1638), the work that inspired it, address the after-effects and costs of war.
Monteverdi's opera tells the story of Tancredi, a Christian soldier, who battles a Muslim opponent, little knowing it is really his lover in disguise. Only when he has mortally wounded her does Tancredi discover his adversary's true identity. Opera Philadelphia brings their tragedy to life among the carved limestone cornices and twelfth-century fountain of the museum's medieval stone cloister.
A graduate of Opera Philadelphia's Composer in Residence program and winner of the Opera Vista Competition for new opera, composer Lembit Beecher collaborated with librettist Hannah Moscovitch to create a companion piece to Monteverdi's work. Drawing on interviews with soldiers and army psychologists, their story depicts Sorrel, a soldier struggling to readjust to life at home after extended deployment in the Middle East. She is traumatized by her experiences, and reluctant to discuss them with a husband who no longer seems to understand her. Scored for a period instrument ensemble, and set in the museum's soaring Great Stair Hall – one of the city's most iconic civic spaces – I Have No Stories to Tell You explores the effects of war on one's identity and sense of home. When it premiered at New York's Metropolitan Museum of Art, the New York Times found the new opera "alluring," and the Wall Street Journal declared it "ingenious," admiring the way it "turned the home front into a place where nightmares hide in corners and war is never in the past."
In Philadelphia, as in New York, Craig Verm sings the dual roles of Tancredi and the husband, Daniel, in which he "let his robust, cutting baritone imbue his lines with the impassioned frustration of not being able to connect with his wife" (Opera News). He will be joined by mezzo-soprano Cecelia Hall, praised for her "easy flexibility, arresting poise and enveloping warmth" (Financial Times), who makes role debuts as Clorinda and Sorrel. Award-winning conductor Gary Thor Wedow conducts, and, as at the Metropolitan Museum, the site-specific production is directed by Robin Guarino, whose "direction brilliantly developed the unstable heroine's sense of anxiety" (Opera News).
Opera Philadelphia presents O17
Elizabeth Cree (world premiere)
Music by Kevin Puts; libretto by Mark Campbell
Based on the novel The Trial of Elizabeth Cree by Peter Ackroyd
Co-commissioned and co-produced with London's Hackney Empire
Sep 14, 16m, 19, 21, 23m
Perelman Theater
The Magic Flute
Music by Wolfgang Amadeus Mozart; libretto by Emanuel Schikaneder
Exclusive East Coast appearance of Komische Oper Berlin production
Co-produced by Los Angeles Opera and Minnesota Opera
Sep 15, 17m, 20, 22, 24m
Academy of Music
We Shall Not Be Moved (world premiere)
Music by Daniel Bernard Roumain; libretto by Marc Bamuthi Joseph
Co-commissioned and co-produced with The Apollo Theater and Hackney Empire; developed in partnership with Art Sanctuary
Sep 16, 17, 18, 21, 23, 24
Wilma Theater
The Wake World (world premiere)
Music and libretto by David Hertzberg
Based on the story The Wake World by Aleister Crowley
Sep 18, 19, 23, 24, 25
Barnes Foundation
Co-presented by Opera Philadelphia and the Barnes Foundation
War Stories
Il combattimento di Tancredi e Clorinda
Music by Claudio Monteverdi
I Have No Stories to Tell You (Philadelphia premiere)
Music by Lembit Beecher; libretto by Hannah Moscovitch
Sep 16, 17, 19, 21, 23
Philadelphia Museum of Art
Co-presented with Philadelphia Museum of Art
Sondra Radvanovsky: Festival Artist
In recital: Sep 17m
Master class: Sep 18m
Perelman Theater
Opera on the Mall: The Marriage of Figaro
Free HD video broadcast
Independence National Historical Park
Sep 23
Top