×
Support the future of Opera
Your gift will be matched during Opera Philadelphia's

year-end challenge!
DOUBLE MY GIFT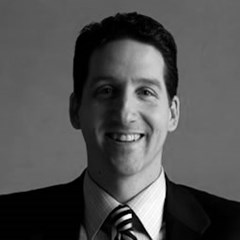 David Levy
Vice President of Artistic Operations
215.893.5913
levy@operaphila.org
David Levy is Senior Vice President, Artistic Operations at Opera Philadelphia. David oversees the production, music and artistic administration and operations for the Opera.
He came to Opera Philadelphia as Director of Production in 2011, following five years in the same position with Kentucky Opera. From 2000 to 2006 he worked at Washington National Opera as Artistic Administration Manager. He received his M.F.A. in Stage Lighting Design from UCLA in 2000. Between 1994 and 1997 he held various stage management, production and design positions with Washington National Opera and his hometown company Opera Theatre of Saint Louis. He received his B.A. in Theater Arts from Duke University in 1994.