×
Support great opera
Give today to help us unlock $2.5 million with the Artistry Now Matching Fund.
Donate
Ring in the Holidays with Music
🎶 City sidewalks, busy sidewalks, dressed in holiday style ... And on every street corner you hear... 🎶
Holiday concerts! 
Members of the Opera Philadelphia Chorus, the Teen Voices of the City Ensemble, and other Opera Philadelphia friends will be busy this December spreading holiday cheer throughout the city. Where can you hear them? Check out our guide below.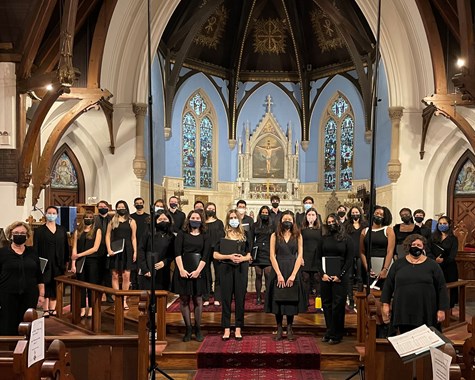 Songs of Faith, Hope, and Love
December 3, 2022 | 7:00 PM
St. Mary's Hamilton Village
3916 Locust Walk, Philadelphia
The Penn Chorale, a choir from the University of Pennsylvania conducted by Opera Philadelphia's Elizabeth Braden, will present a free concert this Saturday at St. Mary's Hamilton Village. The concert will include music by Rosephanye Powell, David Hurd, and Melissa Dunphy. It will also feature a piece called "The Hope of Loving" by Jake Runestad with Opera Philadelphia Chorus members Jorie Moss, Matteo Adams, and Michael Miller performing as soloists, accompanied by pianist Michael Lewis. More info>>
Jonah and the Plankton
December 4, 2022 | 3:30 PM
Congregation Rodeph Shalom
1339 Green St, Philadelphia, PA 19123
This free event is an eco-cantata by Heath Allen loosely adapted from the Book of Jonah. Composed for rapper and choir, Jonah and the Plankton will feature the Parkinsingers and T-VOCE choirs, as well as ILL DOOT members, rapper Anthony Martinez-Briggs (US) as Jonah. Plus, there is free parking! More info>>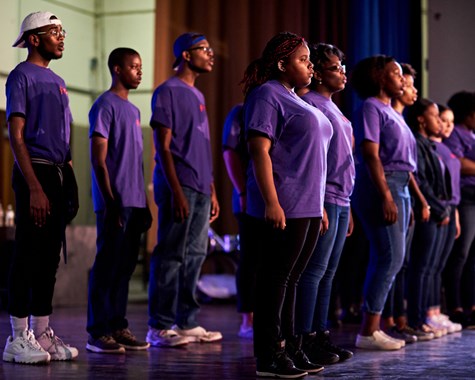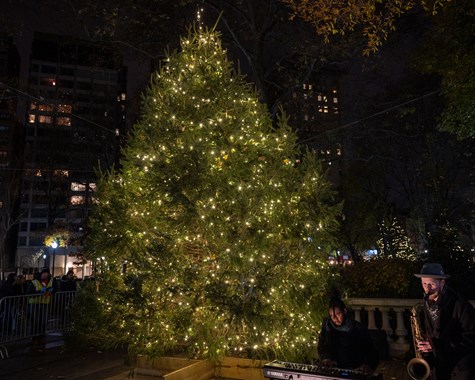 Rittenhouse Tree Lighting Ceremony
December 7 , 2022 | 4:45 PM
Rittenhouse Square
Kick off the holiday season in historic Rittenhouse Square with the tree lighting ceremony hosted by the Friends of Rittenhouse Square. The event is free and open for everyone to attend, and there will be refreshments and giveaways along with musical performances by T-VOCE, the Philly POPS, and the Greater Philadelphia Choral Society. The tree will be lit at 5:30 PM.
ePOP Holiday Carolers
December 10, 2022 | 1:00 - 6:00 PM
East Passyunk Avenue
The ePOP Holiday Carolers will be singing from 1 PM to 6 PM and into the evening for the late night spots on E. Passyunk Ave. for their Hot Chocolate Crawl. Opera Philadelphia Chorus members Marissa Chalker, George Ross Somerville, and Stephen Dagrosa, plus ePOP founder Katrina Thurman (2015 The Barber of Seville) will be caroling! More info>>
You can also catch ePOP at their 3rd Anniversary House Concert, with Ashley Marie Robillard (2019 La bohème) and Joshua Blue (2022 Rigoletto), on December 14! More info>>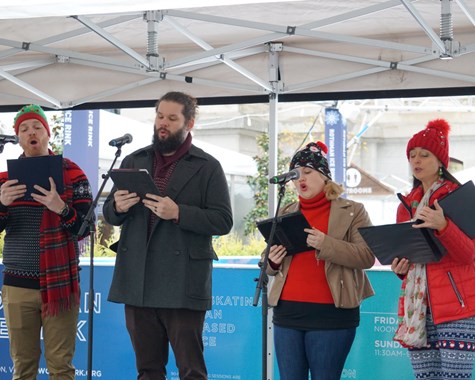 A Soulful Christmas
December 13, 2022 | 7:30 PM
Kimmel Center, Verizon Hall
300 S Broad St, Philadelphia, PA 19102
T-VOCE will participate as part of the Philadelphia Heritage Chorale for this year's A Soulful Christmas! This event is inspired by the African diaspora meant to bring communities and community-based choirs, great pastors across Philadelphia, praise dancers, and many instrumental artists together in the Kimmel Center's Verizon Hall and have an annual celebration of worship and music. Tickets and more info>>

The Christmas Spirit
December 17, 2022 | 6:00 PM
The Chapel of Four Chaplains
1201 Constitution Ave., The Philadelphia Navy Yard
Join the Marian Anderson Museum and Historical Society for a concert of spirituals and holiday classics performed by the Marian Anderson Scholar Artists (including our Scholar in Residence Dr. Lily Kass and Opera Philadelphia Chorus member Tanisha Anderson). The $25 ticket donations help support the organization, and parking is free! Tickets and more info>>
Leave your comment below.
Top